Milk baths are an old fashioned luxury, that are making a comeback. Today, I have two DIY kits you can put together, either of which would make a wonderful pampering gift for mom.

Milk Baths
Milk baths are a great traditional beauty bath. These simple kits allow you to give this luxurious experience to your mom with ease. These are teamed with bath salts, but if you prefer try this oatmeal bath recipe instead. It can be used with the milk also.
Almond milk Bath Spa Basket
The first, is the Almond milk Bath Spa Basket, which is quick and easy to make, yet covers all the bases for a luxurious bath.  All you need to make are the bath salts that go with the milk and gather the other items, which can all be easily found at most major department stores.
Items for Basket
Quart of Unsweetened Silk Almond Milk
Jar for Bath Salts
Basket
Candle
Loofa, Scrubby, pedicure file, sponges, bath mitt, etc.  (whatever you like that will fit and is color coordinated)
The bath salts will go in the tub along with the entirety of the Silk Almond Milk.  Here is the recipe.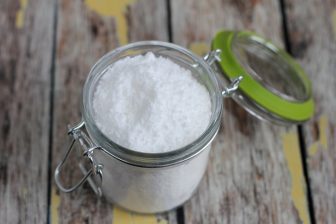 Bath Salts for Almondmilk Bath
Ingredients
3/4

cup

Epsom Salts

1/3

cup

baking soda

2

tbs

corn starch

1

tsp

almond oil

**optional** 4-6 drops essential oil

lavender or orange
Instructions
Mix ingredients together well, and seal in an airtight jar.

Use with quart of Silk Almond milk in warm bath.
Upcycled Milk Bath Kit
This DIY milk bath kit is a fun and crafty kit that upcycles two milk cartons.  One holds the bath salts portion of the recipe, and the other is the container the kit is packaged in.
Items Needed
2 single serve cartons of Horizon Organic Milk (one empty to hold bath salts, one full)
1 half gallon carton from a Silk or Horizon milk
school or craft glue
glitter
patterned contact paper
ribbon
hole punch
scissors
bath salts (recipe below)
Instructions
1. Open the top of the single serve carton by popping it up, then cutting top off with scissors (cut off as little as possible).  Wash and dry the carton.
2. Cut the top off the half gallon container about 4 inches above the base.  Trim to make sure the edges are even.  Wash and dry it.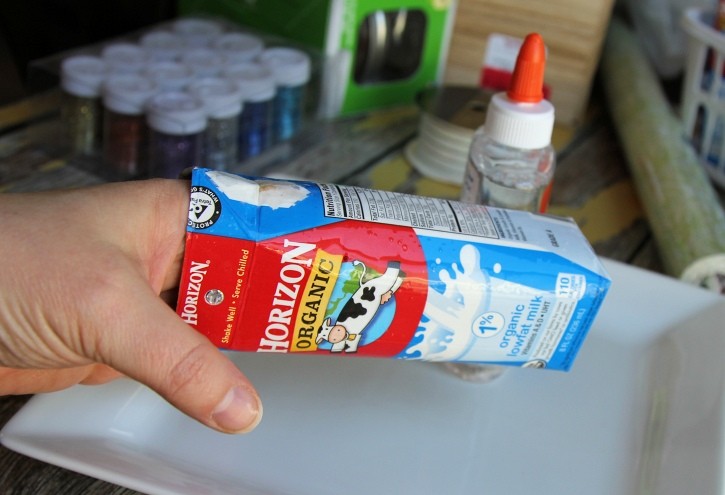 3. Put a few fingers inside the smaller carton to work with it. Coat the outside of the carton with glue.  Spread with finger or cheap brush.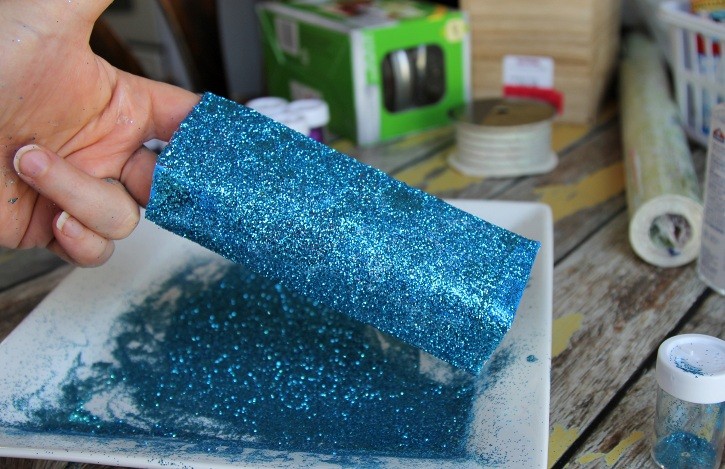 4. Generously cover the milk carton with glitter.  No need to do underneath or inside.  Set aside to dry.  You may need to go back over a few spots after drying.
5. Once dry, take a hole punch and pop a wider hole over the straw insertion hole, and another on the other side across from it.  Fill with bath salts (recipe below).  Pull a ribbon through the holes tie snugly and make a nice bow.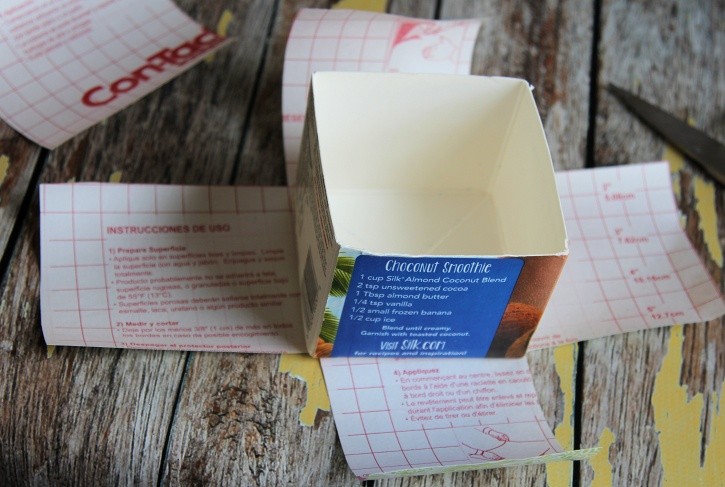 6. Place the half gallon carton on contact paper.  Line it up so all the sides around it are a little longer than the carton is tall, so you will have some left to fold over.  Use lines on back of the paper to help guide in cutting away the excess paper to cover.  Add a bead of glue around the inside edge a little below top.  Peel off the backing and push sides up one at a time.  Fold each over and press against glue (you will need the help of the glue to adhere the contact paper against the waxy interior).  Set aside to dry.
7. Place the bath salts carton in box along with new single serve carton of Horizon Organic Milk and a loofa, sponge or other bath tool that will fit.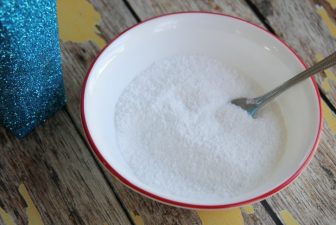 Bath Salts for Upcycled Milk Bath Kit
Ingredients
1/2

cup

Epsom salts

1/4

cup

baking soda

4-5

drops of lavender essential oil
Instructions
Mix together well.

Put in carton to add to milk bath kit.

Use with milk in warm bath.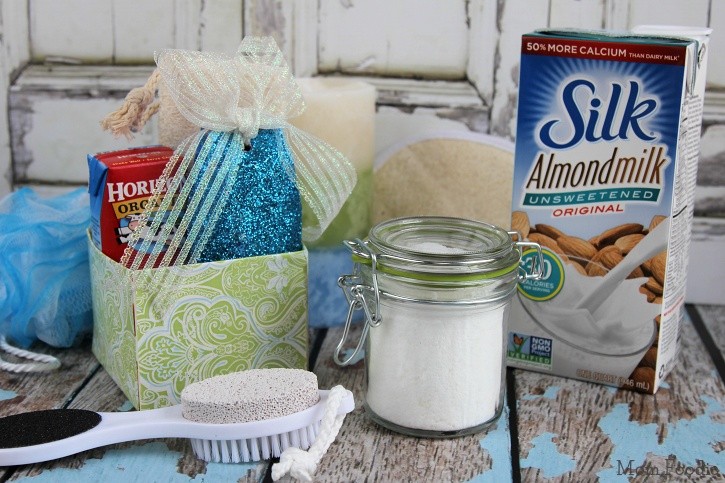 Have fun making the Milk Bath Kits.  Why not make both?  Mom is worth it after all.
Get the Scoop
Both Silk & Horizon have been coming out with some terrific new products lately.  They really listen to consumer needs.  Here are a few ways you can stay in the loop.
When you join the Silk Newsletter they will keep you up to date on all the new products and promotions, as well as send you coupons.
If you are more interested in Horizon Organic, follow them on Twitter and Facebook, for great recipes and the scoop on new products.
This conversation is sponsored by Silk and Horizon. The opinions and text are all mine.