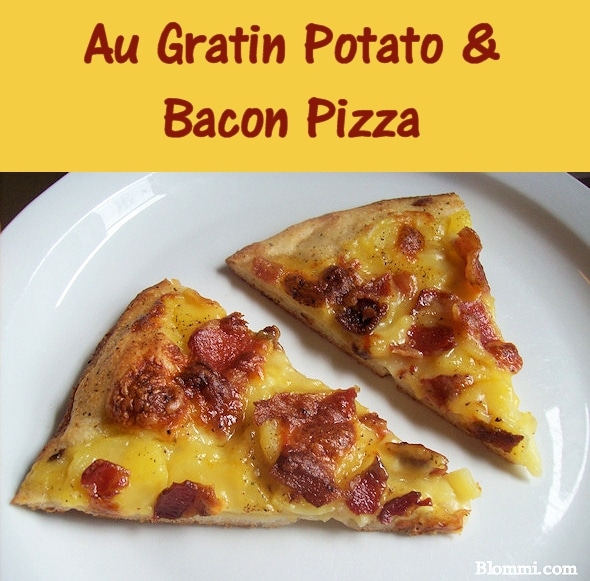 Au Gratin Potato & Bacon Pizza
As Americans we think of pizza first and foremost as tomato sauce and cheese covered crust, but in other parts of the world potatoes are seen as a common topping for this sort of food.  The French are particularly known for topping pizza like crusts with potato and onions.  The version of Potato Pizza, I am sharing here, is certainly not a lofty gourmet dish, but more something fun and easy.  It will throw off your kids, but they are bound to like it. While I was making this my daughter looked on.  I could see some confusion on her face, as I topped the dough with the cheesy potatoes, instead of sauce.  She watched on.  The pizza went in the oven, and she and I proceeded to find other activities.  When the pizza came out of the oven, I cut it, and grabbed a couple slices to photograph in better light.  As I turned around, I heard the scampering of little feet, and noticed the pie was shy a slice.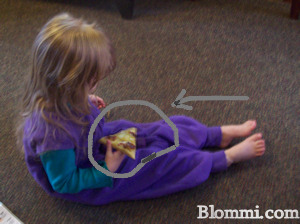 It seems my wee pizza thief, was not about to wait for mom to plate this one.  She munched down on a couple slices in short time. I guess the potato pizza loving French was coming out in her...lol. I topped a couple leftover slices with deli turkey and melted cheese the next day for lunch.  It was quite yummy!
Here is the simple recipe, if you want to try this with your kids.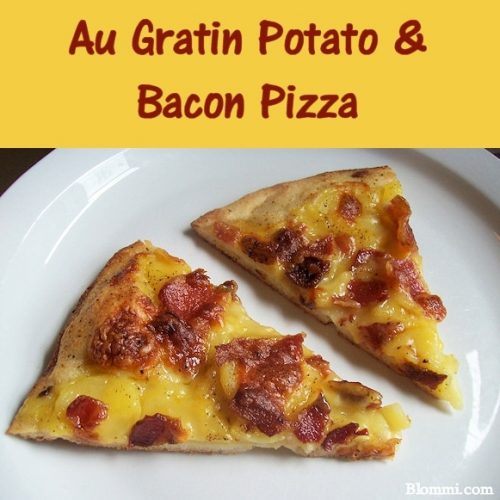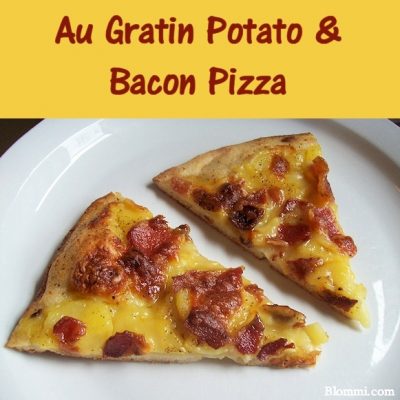 Ingredients
bagged pizza dough

box of Betty Crocker Au Gratin potatoes

prepared according to stove top directions

½

cup

of shredded cheddar cheese

6-10

crispy slices of bacon
Instructions
Preheat oven to 450°

Stretch dough, on baking sheet which has been lightly oiled.

Evenly spread the Betty Crocket Au Gratin potatoes over the dough.

Top with the shredded cheddar and bacon.

Bake on middle rack for 22-26 minutes, until crust is nice and crisp.

Place on an old kitchen towel for cutting (keeps crust crispy).

While I of course would love to have you try my recipe, there are many delicious and easy recipe ideas that incorporate Betty Crocker Specialty potatoes, at the Spud Hub on BHG.com.  I encourage you to stop in and browse the recipes there. You may just find that perfect dish for tonight's supper.  Enter their sweepstakes while you are there too.  They are giving away some $250 gift cards.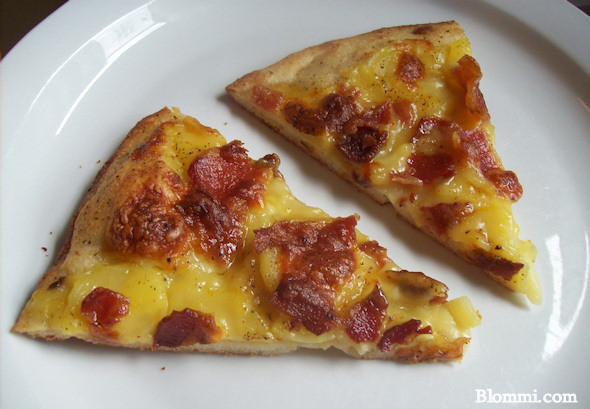 Disclosure: I was given the opportunity to share my experience with Betty Crocker Specialty Potatoes, as part of a sponsored blogging program.  I  was compensated for my participation. All opinions and recipes presented here are my own. Giveaway Now Closed.