Last Saturday marked the 6 week point in Lil' Foodie's gluten & casein free diet, to try and reduce her autism symptoms .  During this time period, I strictly omitted all dairy and gluten, as well as their derivatives.   In addition to this, I also removed most preservatives, dyes and sulfates.  MSG & HFCS  had been mostly gotten rid of awhile back.  While my daughter had made some improvement, it didn't seem like it was significant enough to say the diet attributed to it.  I started to think I might take her off the diet before kindergarten starts on the 10th.
I didn't have high expectations for the diet with her anyway, but was still hopeful of improvements.  The mainstream scientific community has pretty much stated that the diet is ineffective in the treatment of autism, but some autistic children do make remarkable strides when put on this restrictive diet.   Many children on the autism spectrum are prone to digestive issues, and these kids have a higher likelihood of improving with a GFCF diet, than those who do not.  Lil' Foodie has never had a problem in this area, whatsoever… she is sort of a healthy bowel movement poster child. Despite this, I felt it my duty as her mom, to try the diet with her, hence our foray into dietary restrictions.
The next day was Sunday, I was doing household chores when I noticed the laundry room door was closed.  I went in only to discover my daughter sprawled out on an old bunched up comforter, playing Letter School on her iPad, and  noshing on my bag of Caesar salad croutons with a big devilish grin on her face.  Upon this discovery, I said "hey, how did you get those, you sneaky lil' booger" (they were stashed in a spot I did not think she could reach) … she giggled and stuffed her face with a few more.  I figured things had run their course. Over the next couple days she had a few more croutons and a few bites of bagel.  I didn't notice any difference in her.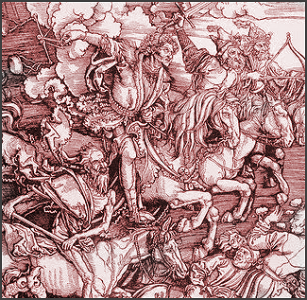 Yesterday, she wanted a PB & J, and all I had on-hand was store brand light wheat bread.  She gleefully chowed down on the small sandwich, and all was well…. for about an hour.  This is when our story takes a nasty turn.  It started with a generally agitated state, whining, flapping and fast pacing.  This rapidly escalated into all hell breaking lose.  My generally sweet, but sometimes whiny little girl was screaming, crying, kicking, flinging herself around the room, and jumping up and down manically.  She seemed to have lost all focus and sense of danger as she careened around the parlour crashing into things.  She looked like she was in agony, and wanted to get out of her own skin.
One of her ABA therapists was there at the time, and she and I both tried to distract my daughter with gross motor activities and other things she likes, with no success.  I put Yo Gabba Gabba on an let her run wild in hopes that she would burn through it.  The show held her attention enough to keep her frantically jumping around in front of the screen and flapping, which was safer than what she was doing previously.  I then picked her up by the torso and swung her in circles until I couldn't do it any longer, tickled her and helped her with guided jumps on the couch.  She seemed to be pulling out of the craze.  I fixed her a bowl of rice noodles,hoping they would help dilute whatever was effecting her so badly.
She ate them and played some learning games on her iPad.  The typhoon had passed.
The entirety of the giant tantrum incident lasted about an hour, and she has been herself since then.  That evening, I looked at the ingredient list on the bread I had used to make the sandwich and compared it to the croutons she had eaten without incident.  The croutons were made from standard ingredients you would find in any kitchen, except for "tocopherols", which is a form of vitamin E, and sometimes used in supplements for autistic children.  O.K., so gluten by itself did not bring on this horrendous reaction, time to look at the bread.
The bread was only bought for me, and I don't eat that much of it, so I hadn't paid too much attention to the ingredient list.  I just didn't want to eat her expensive and high calorie gluten free bread. The ingredients listed that my daughter had not been consuming were:
High Fructose Corn Syrup
Calcium Sulfate
"Dough Conditioners" (monoglycerides, , sodium steroyl, lacylate, succinylated monoglycerides)
calcium propionate
"yeast nutrients" (monocalcium phosphate, ammonium sulfate)
While none of these sound too appealing, I strongly suspect the artificial sulfates are what triggered my daughters extreme reaction.  They are not in any of the foods she has been eating, and there are many kids that are negatively effected by sulfates. For now, I put her back on the diet I've had her on.  One thing is for sure, I will never give her a piece of that bread again, or any like it.  She had never had such a severe tantrum before, and I don't want to see it again.  It was painful just to watch.  I can barely imagine how she was feeling at that moment.  I am so glad she is my happy girl again.