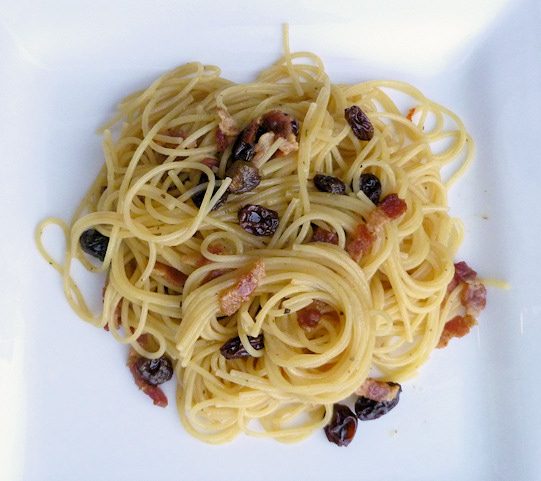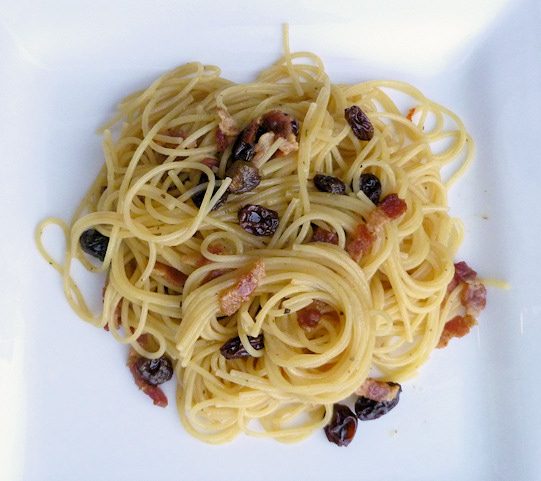 Bacon and raisins may seem like an odd combination for a pasta dish, but my daughter likes both and I felt like experimenting a bit.  I kept the preparation very simple, so I could really taste how the raisins worked with the pasta.  Other than being slightly sweeter, there was little difference from using sun-dried tomatoes.
Print
Bacon and Raisin Cappellini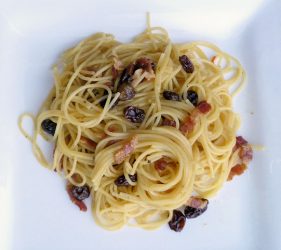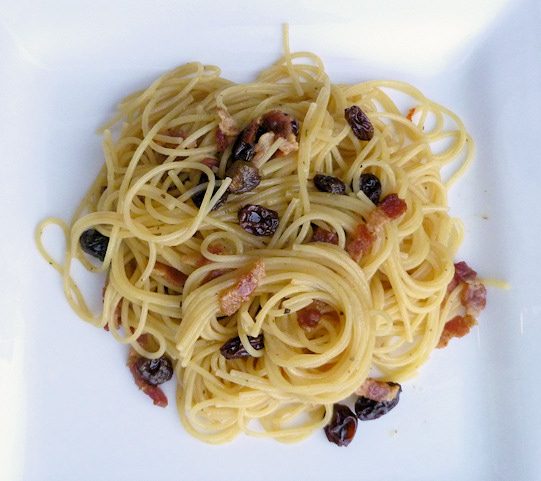 Ingredients
1/2 box cappellini
3 strips center cut bacon (sliced across width into 1/4″ wide pieces)
2 tsp olive oil
1/4 cup raisins
1/2 cup chicken stock
1/2 tsp. Italian seasonings
Instructions
Bring pot of salted water to a boil, cook cappellini to a very al dente point (should still be a bit firm)
Add bacon and olive oil to non-stick saute pan (on med-high heat).
Once bacon is crisp, add raisins and Italian seasonings. Cook for about 1 minute, while stirring.
Pour in chicken stock, bring to rapid boil, then add partially cooked cappellini. Stir consistently.
Once the liquid is mostly absorbed, take pan off stove and serve.
Notes
This would go nicely with a sweeter meat dish. Leftover pulled pork would certainly team well with it.