These coconut bars are a super easy cookie recipe to make. They are sure to be a big hit with the coconut lovers in your home.
It is hard to beat the combination of chocolate and coconut with graham crackers!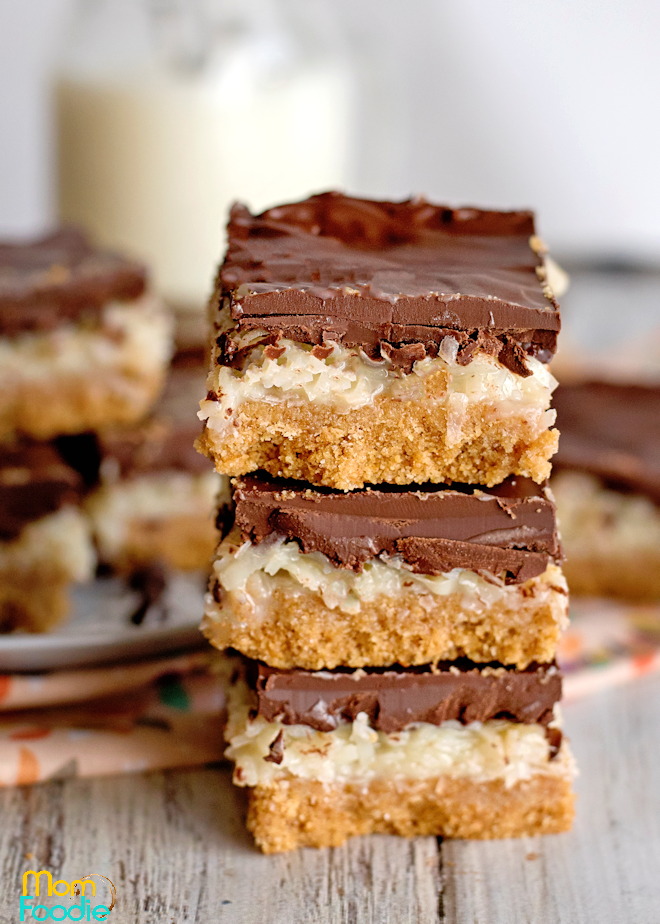 Coconut Bars
If you love coconut but don't want to go through making all the layers of Magic Bars, this is the perfect cookie bar for you.
This dessert is simply a graham crust base topped with a shredded coconut and condensed milk filling, then finished with a delicious layer of chocolate. It is what a Mounds Bar would be if it was a cookie.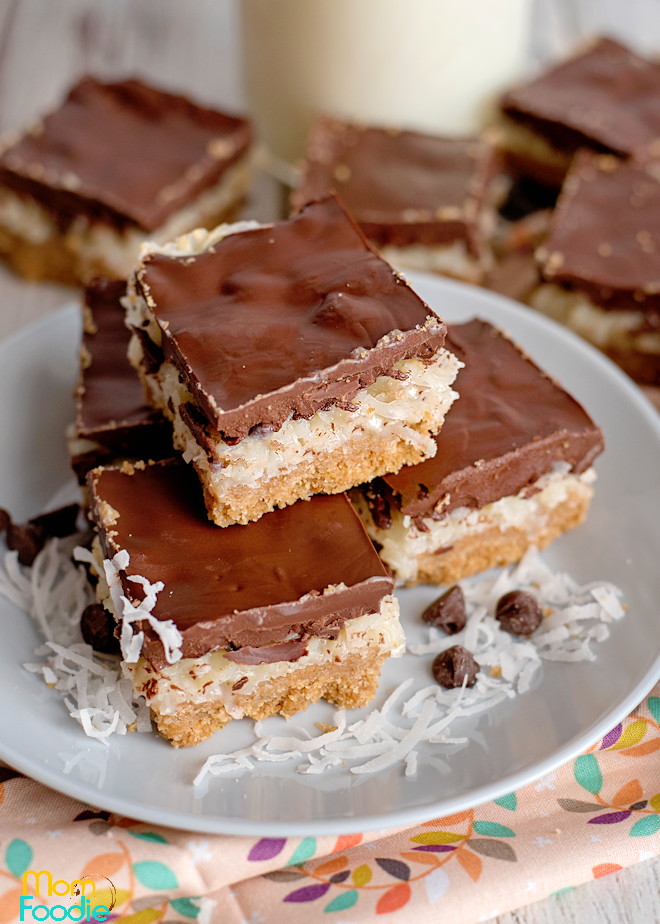 How to Make Coconut Cookie Bars
Here is a full walk through of the recipe with pictures. While meant to assist newer bakers, it is helpful to anyone to make sure you are on track making the recipe.
A full printable recipe card can be found below.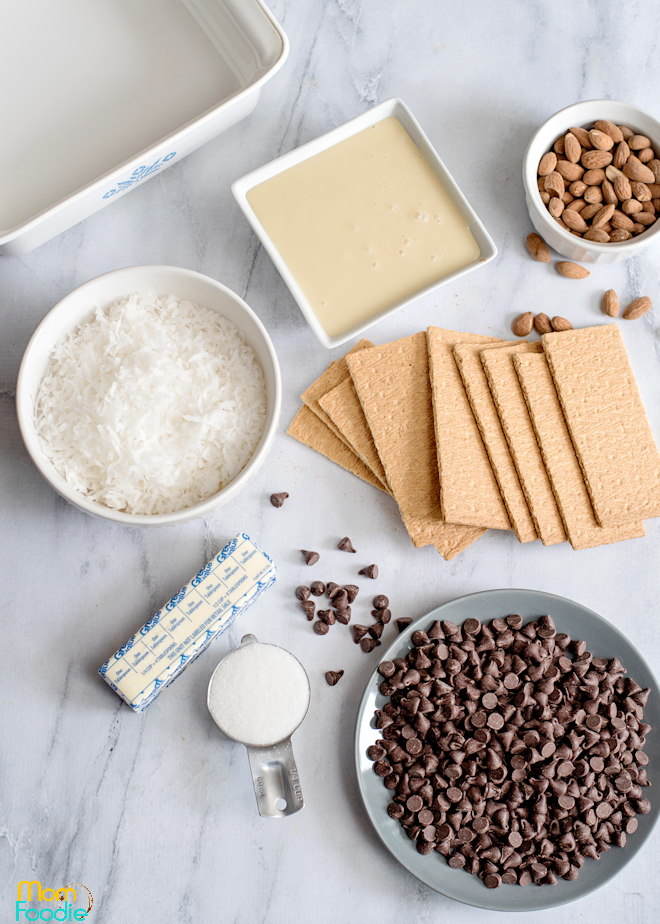 First preheat oven to 350 degrees F and gather your ingredients.
You will need:
graham crackers
butter
sugar
flaked coconut
sweetened condensed milk
chocolate chips
vegetable oil
Almonds are pictured, but optional for those wishing to make Almond Joy Coconut Bars rather than Mounds style.
Making the Graham Crust
You will start your coconut bar cookies with a graham crust.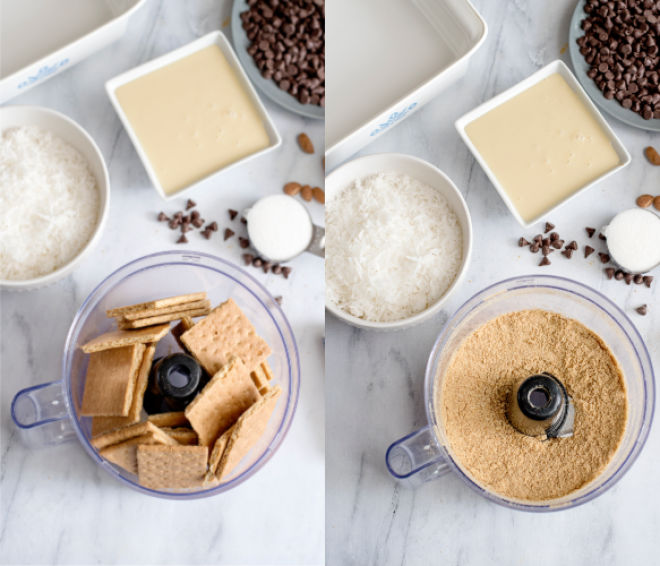 Start making the cracker crust layer. Begin by pulverizing the graham crackers in a food processor.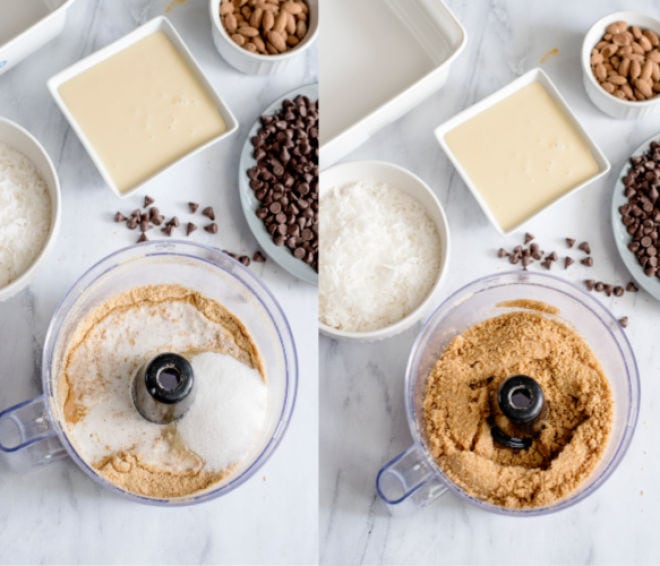 Then add sugar and melted butter. Pulse to mix well.
Assembly and Baking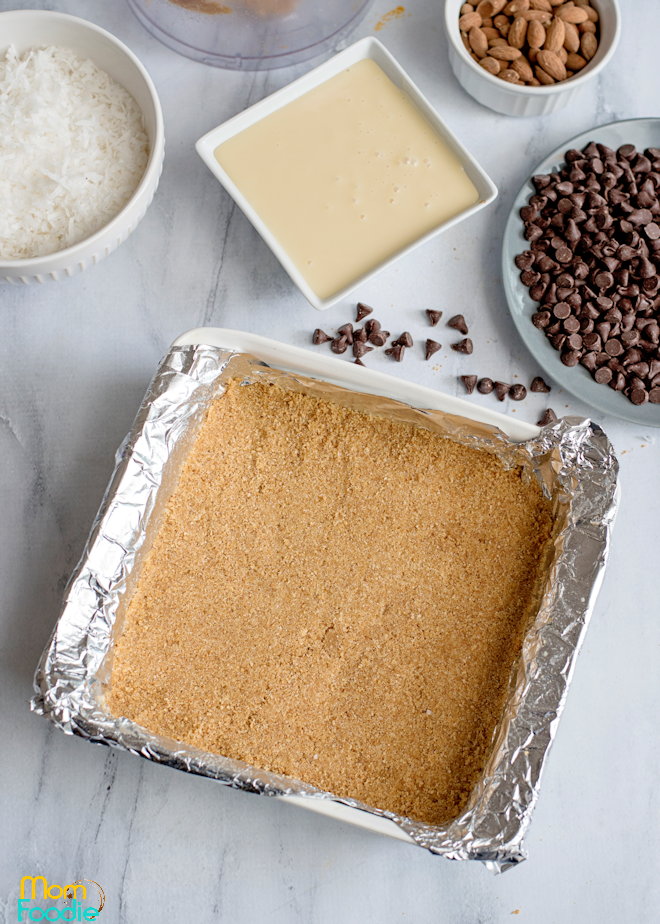 Spread the graham crust mixture out in a prepared baking pan lined with parchment paper or foil. Press down gently to create an even crust base.
Bake the crust for about 15 minutes until light golden brown.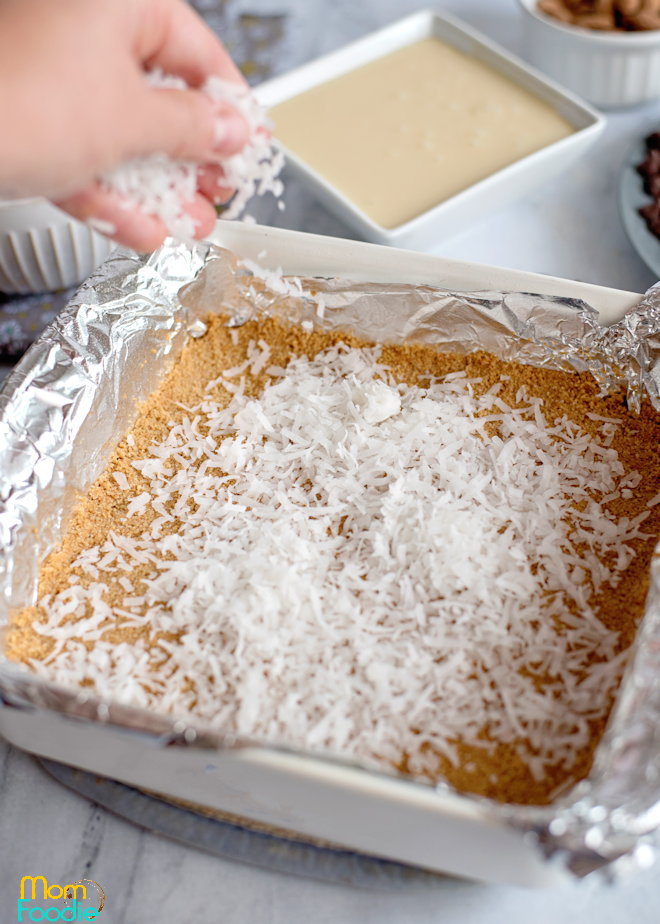 Sprinkle the coconut over the crust.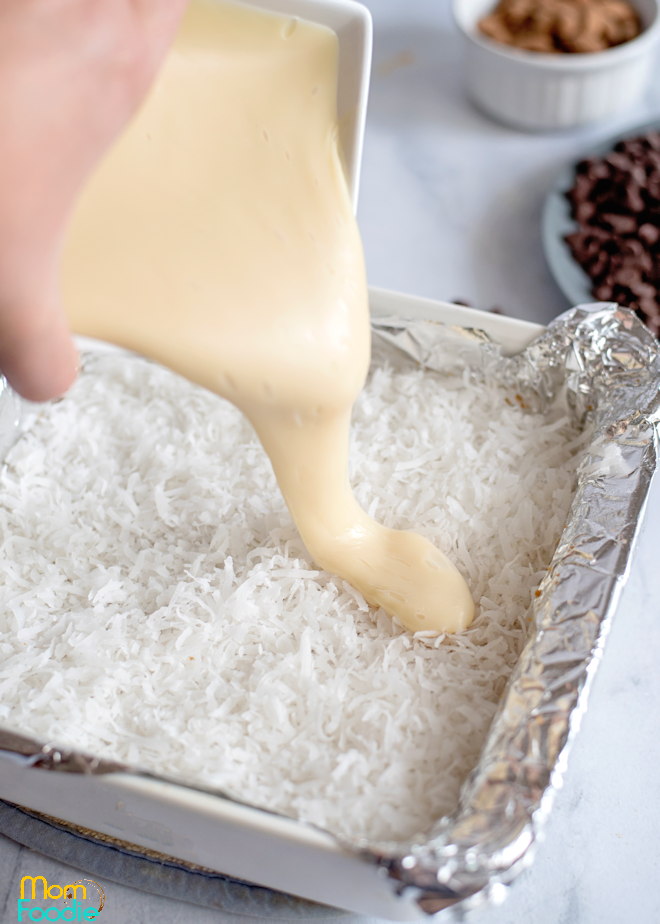 Then pour the condensed milk over the coconut flakes and spread out. Return to oven and bake an additional 15 minutes.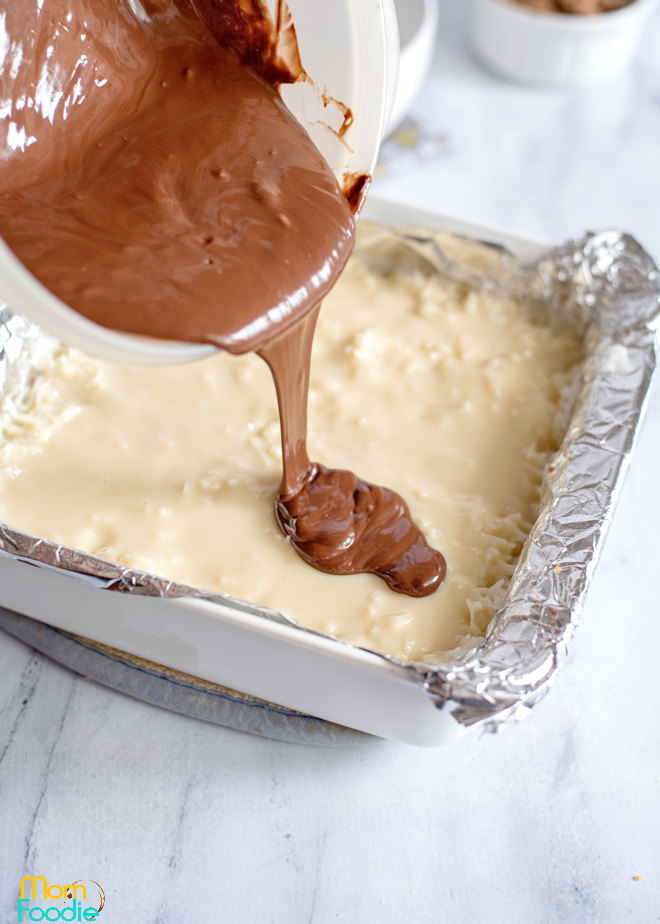 Now melt the chocolate chips with vegetable oil in the microwave.
Start with 30 seconds, then stir and repeat in 20 second intervals until the chocolate topping is smooth.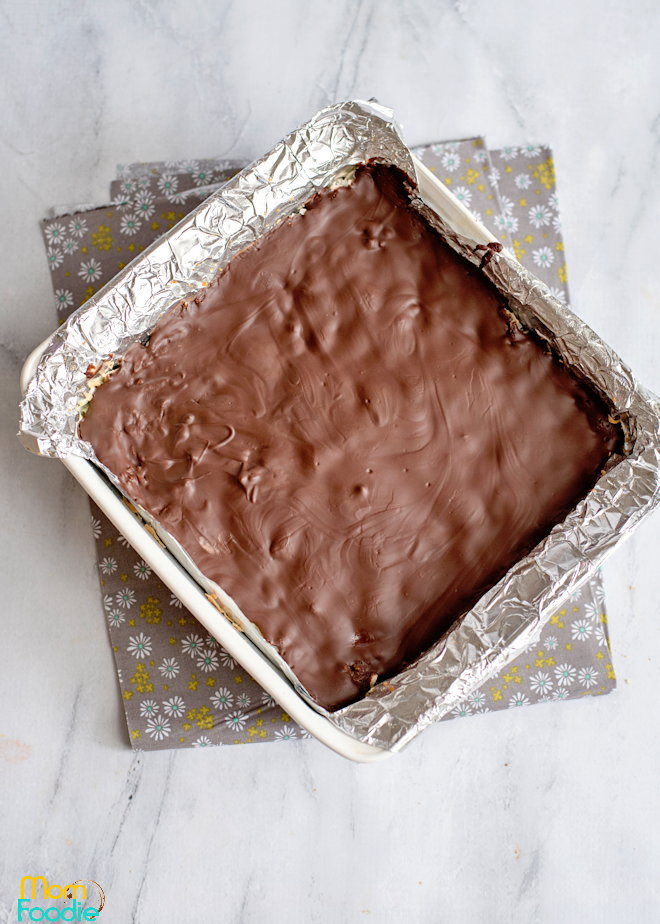 Spread the chocolate over the coconut and condensed milk layer and allow to fully cool.
Placing in the refrigerator will speed the process, but you will typically get a shinier chocolate cooling at room temperature.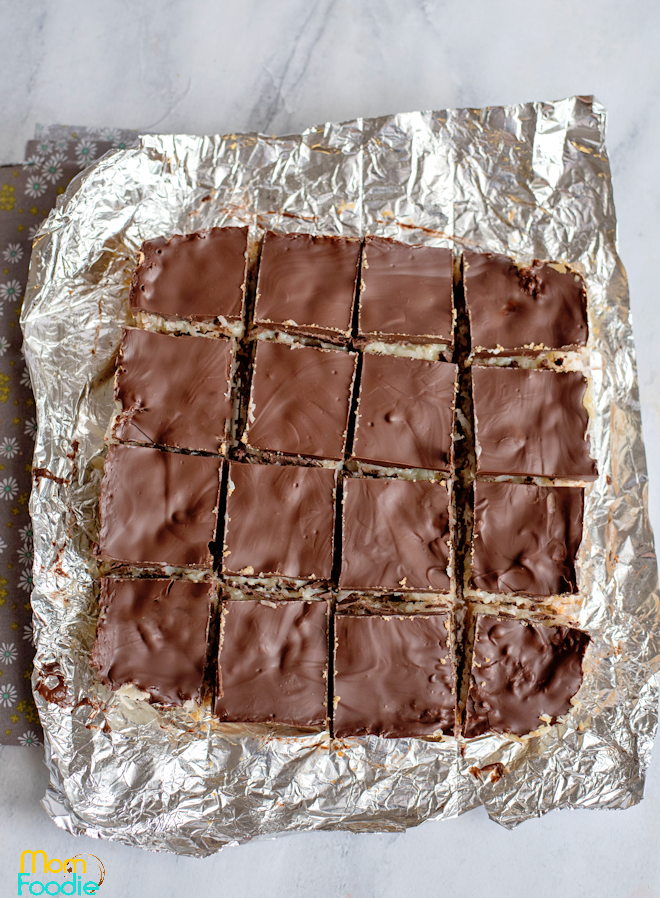 Once cool, cut into squares to serve.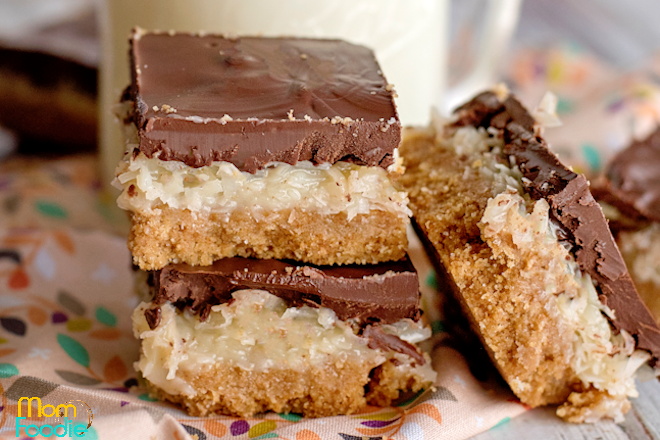 Enjoy your chocolate coconut bars!
More Delicious Bar Cookies