A compact wine fridge is an excellent solution for your wine storage needs. A good one will not only store your wine, but preserve it's quality.
Here I will share information and my thoughts on one of the Models from NewAir. A sample unit was provided for this review.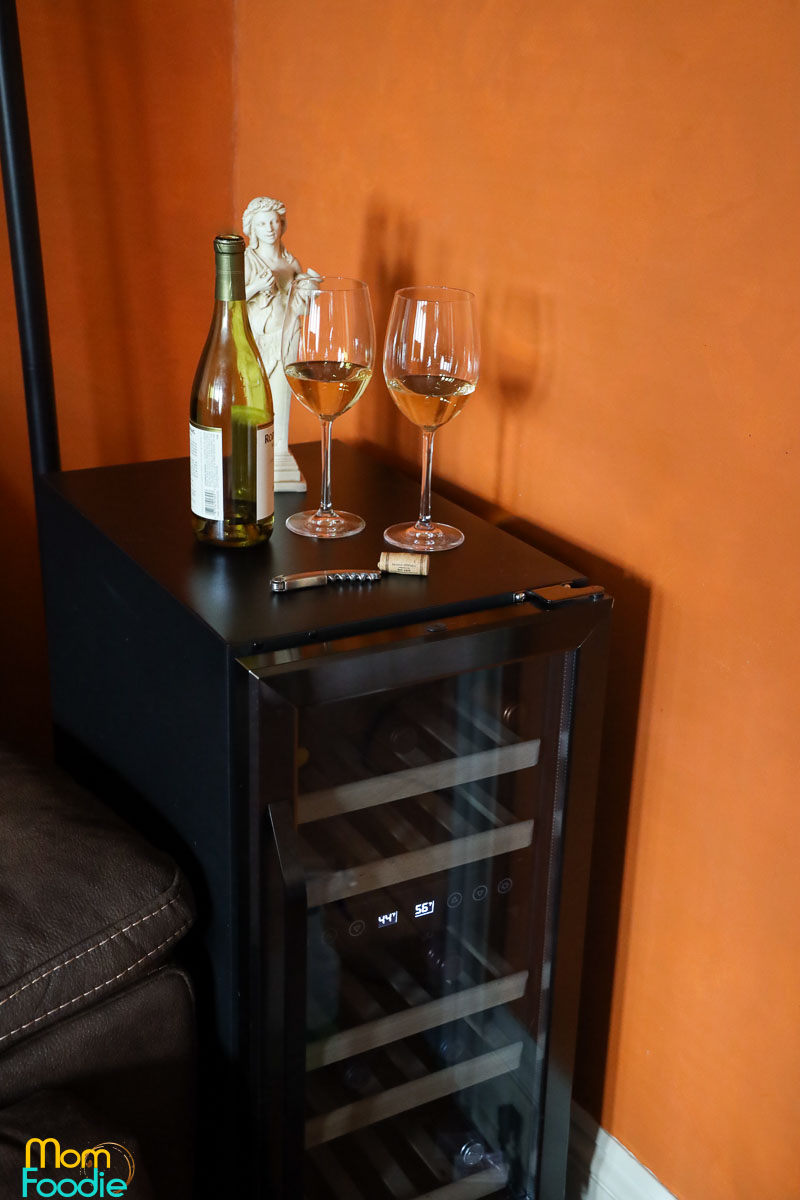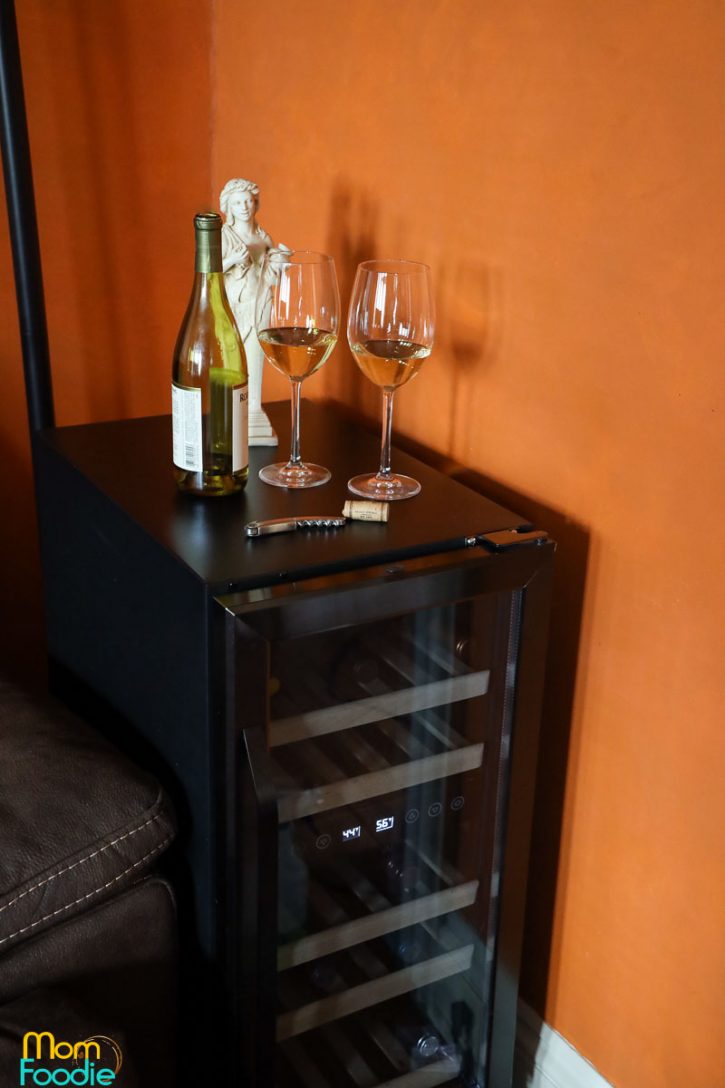 If you are a wine lover like myself, storing your wine well is important.  As you probably already know, there is more to it than just making sure your bottles are stored horizontally, rather than vertically. Temperature and humidity fluctuations can effect the quality of your wine.  That is where a good wine fridge comes in.
Compact Wine Fridge
Today I'm reviewing the NewAir 15" Built-In Dual Zone 29 Bottle Wine Fridge. It is a compact model that can be used as a stand alone appliance, as I've done. The unit can also be easily installed  in your kitchen base cabinets. This is what I plan to do with mine eventually, when my kitchen is remodeled.
Small But Feature Packed
Although this fridge is only 15 inches wide it has many features and is a fully functioning little wine cellar. It has 5 racks and can hold up to 29 bottles of wine.
Dual Cooling Zones
The fridge has two independently controlled cooling zones to keep bottles of red and white wines at ideal temperatures for serving.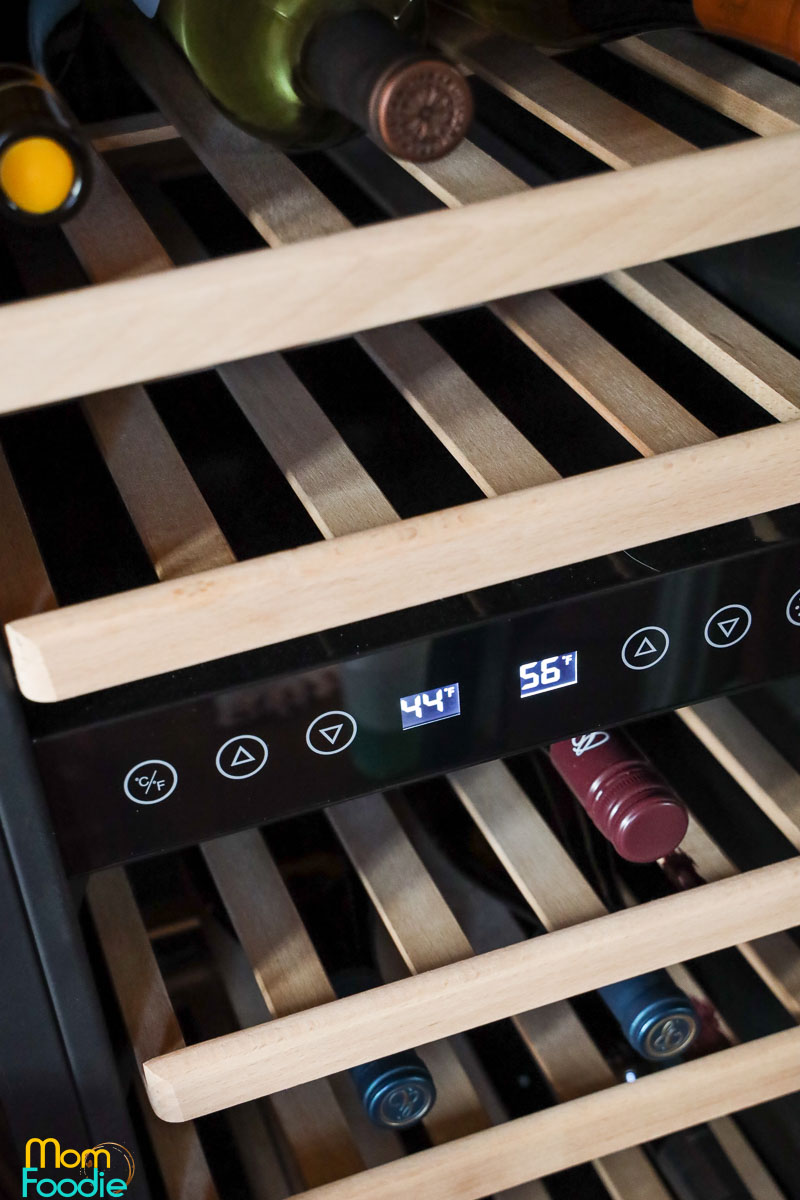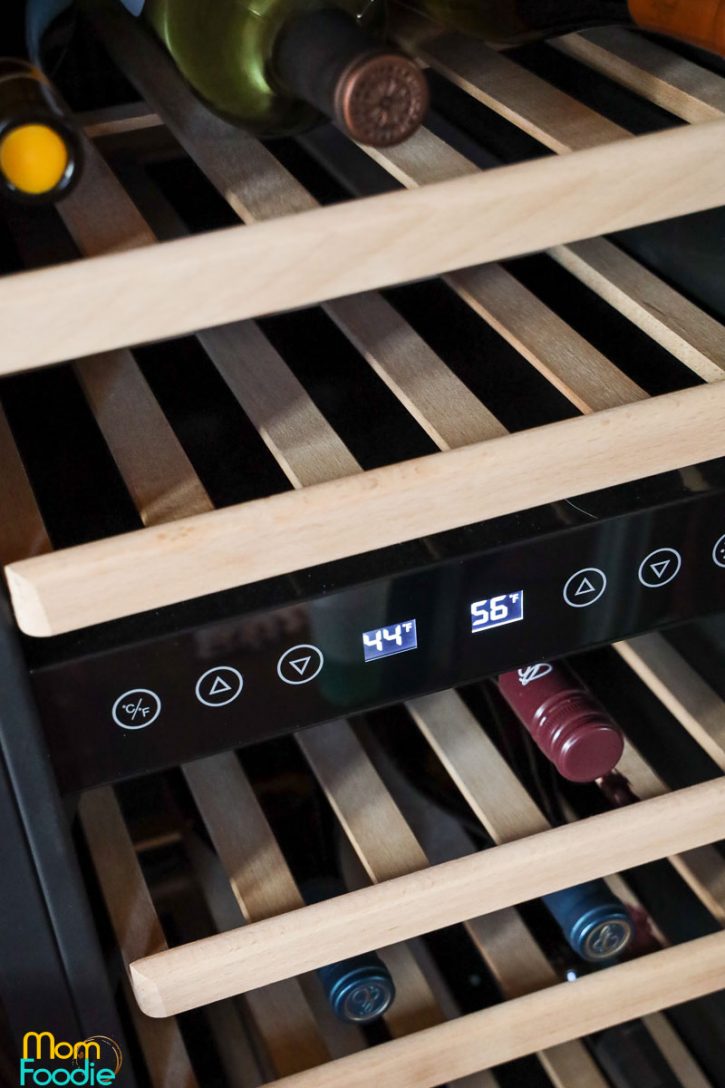 Protects the Wine
Not only does this wine fridge maintain a consistent temperature and humidity, the glass door is tinted to limit UV penetration. This protect your bottles from sunlight damage.
Security
The unit locks, securing your prized bottles from falling into the wrong hands. A great feature for parents of teens or those who travel and have house sitters.
Attractive
This model has a lovely black stainless finish. I find it blends well with my dark wood furniture. The beech wood shelves soften the look and give the unit a more high end appearance ion my opinion. The blue LED lighting gives the fridge flair while not damaging the wine or bottle labels.
My Thoughts
I enjoy going to local wine tastings and often take advantage of mixed case discounts when I do. Having this wine fridge ensures I can keep those wines so good as they were when I tried them. I store all of my whites in the fridge, and a few of my reds. I do still store most of my red wine in my regular wine rack and just put the pricier ones in the cooler. My previous kitchen refrigerator had a wine storage area in it. Until I got this compact wine fridge, I missed having a place to keep my white wines chilled.
All in all, if you like to keep more than a couple bottles of wine on hand, I think you will be pleased with this little appliance. Those planning a kitchen remodel should certainly consider it.
This wine fridge would certainly make a great gift for your favorite wine lover too!
Visit NewAir to check out their full selection. Other sizes and finishes are of course available.
Discount Code
Use code ROBIN150OFF for $150 off on the model I've reviewed!