This project is brought to you with help from Spectracide. All opinions are my own.
When last I discussed our "disgusting" driveway, nothing had been done yet. The snow had just melted exposing the debris that had blown in during the late fall and winter. I showed you the nasty cracks, and a shot of last summer which exhibited how grass and weeds nestle themselves into the cracks.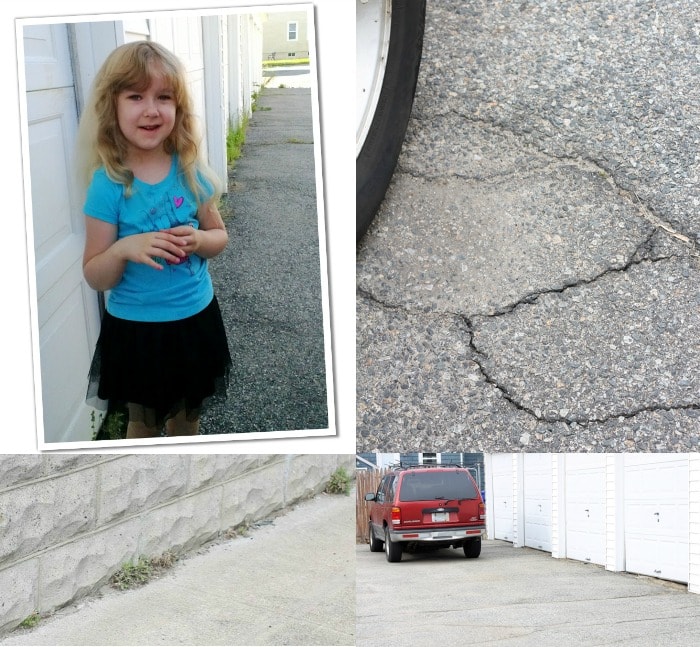 In case you forgot, this is were we started... weeds & cracks, cracks & weeds.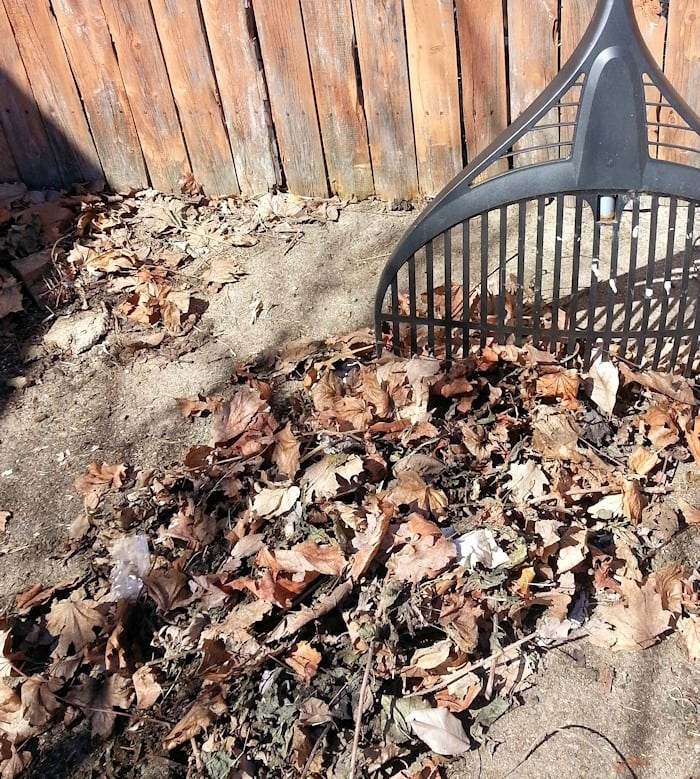 I got out there to clean up the bulk of the debris, and wept up as much sand and gravel as I could. I also hand pulled the dead weeds and grass from the gravel bed and planters. If more start to pop up in the gravel, they will get treated with Spectracide. Several yard bags later, things looked a lot better.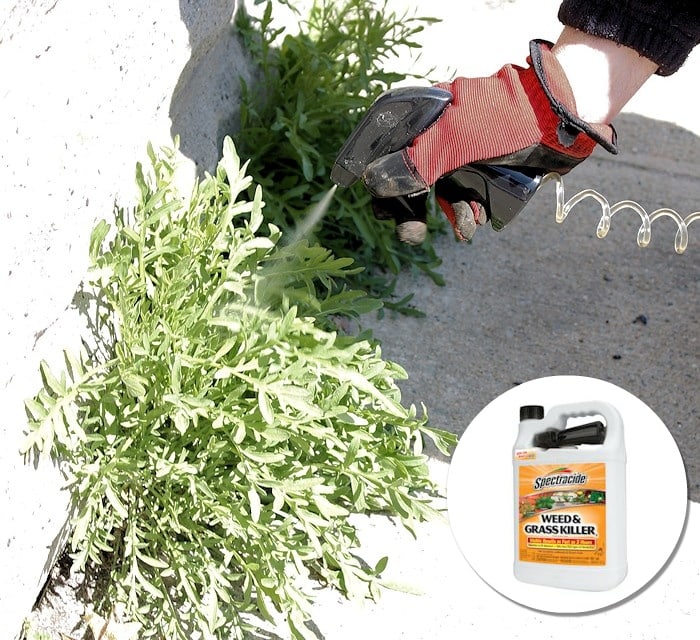 We then sprayed any weeds that were green with Spectracide Weed & Grass Killer. The ones on the side of the garage along the sidewalk have been especially troublesome in recent years, so we really gave them a good blast.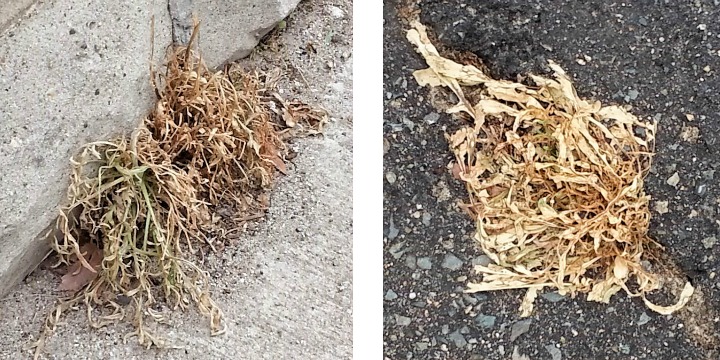 The pesky weeds were looking pretty dead a few days later. Since Spectracide kills down to the root, we should have a much easier time with this area in the future. We will fill in where we can and retreat as needed.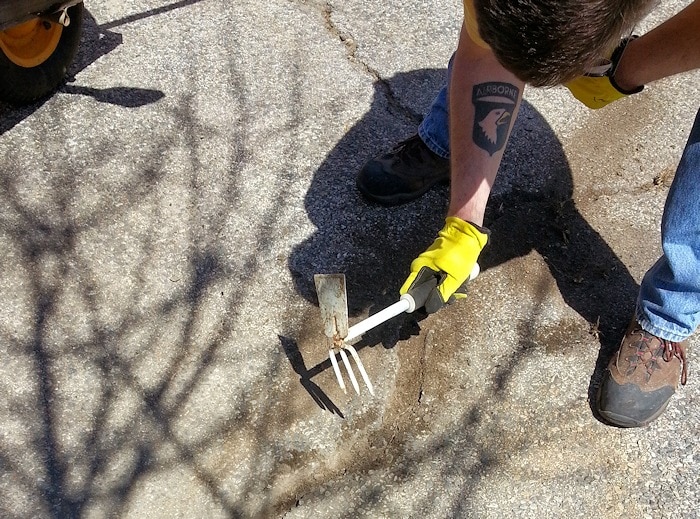 We cleaned out the larger cracks. and swept up the debris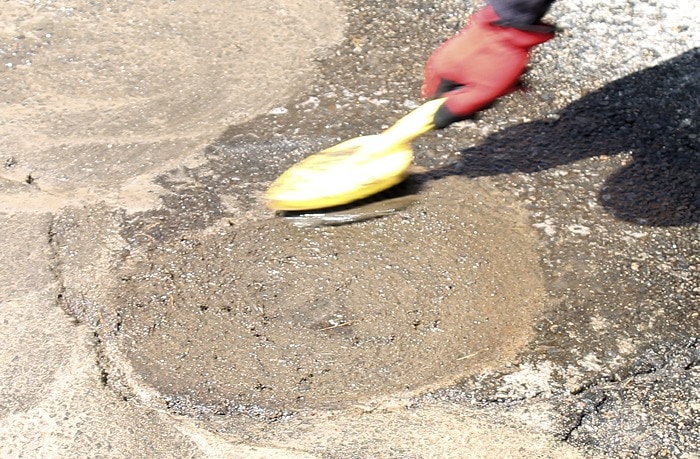 Then an oil stain on the driveway was scrubbed with degreaser. The whole driveway was then sprayed down with a high pressure stream from the hose.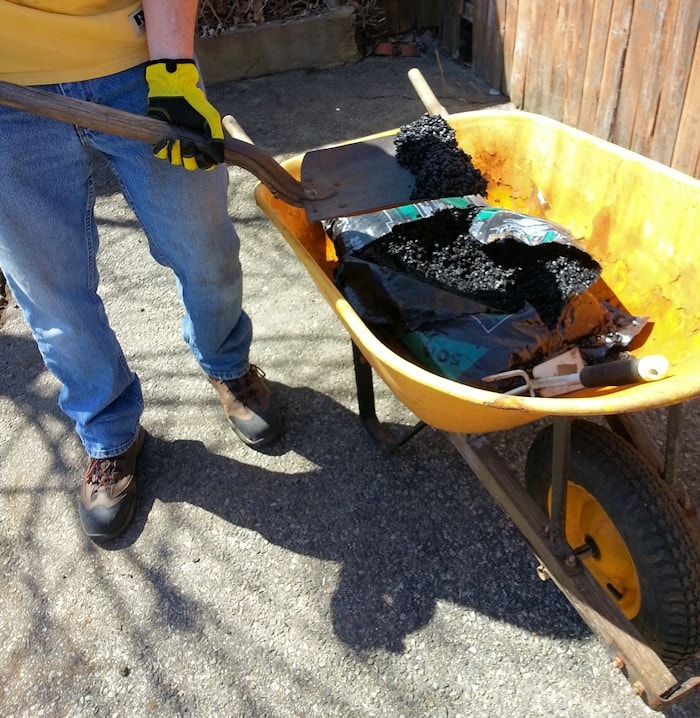 The next day, Dave filled in the larger cracks will black top patch.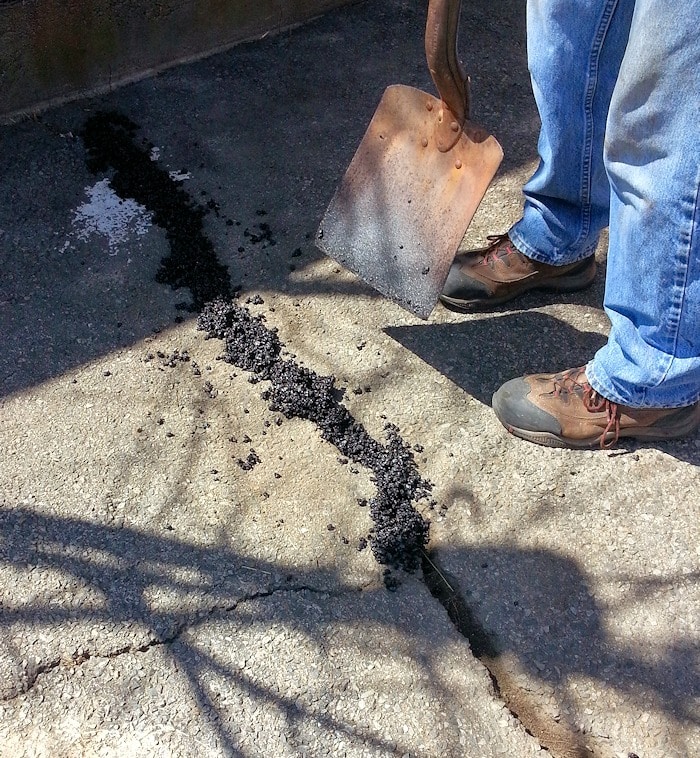 He put it in with a flat shovel, then tamped it down with a 4x4 piece of lumber. He also poured some cement on a couple driveway bay entrances, as they were cracked and getting worse due to frost heaves.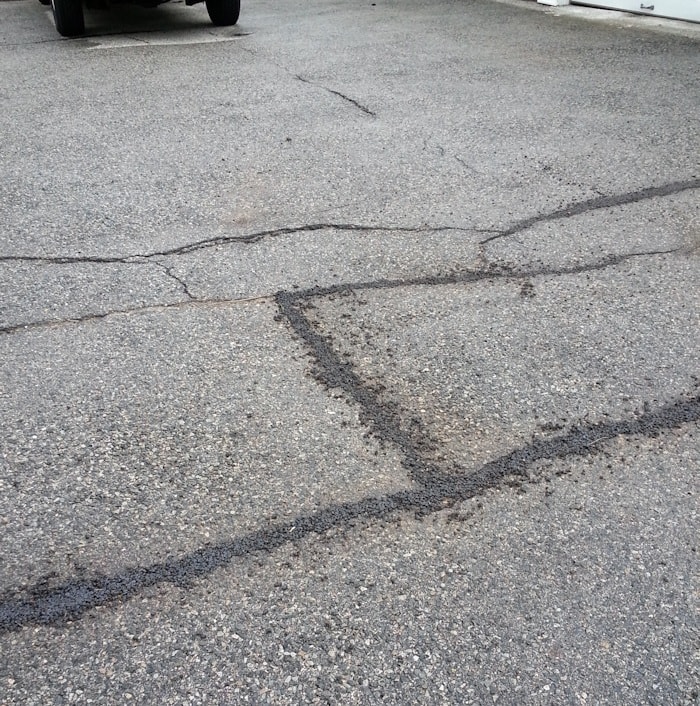 While, we have made a lot of progress there is still much more to be done. The "crumbs" from filling in the cracks need to be cleared away, more concrete needs to be poured and the smaller cracks need to be filled, before a sealer can be applied. As of last week, The filler and sealer were not yet being stocked due to the colder than normal spring. I think they will be in this week & hopefully the weather will stay clear for a few days so we can at least get close to the finish line soon on this project.
Spectracide's part in the project has been quite helpful so far. Not having to constantly battle regrowth while repairing the pavement, has been a big help.
Spectracide makes a wide array of horticultural and insect killers. Whether your problem is crabgrass or ants getting into your home they have a solution. Learn more about Spectracide products and how they can help you with your spring projects on the Spectracide website and Facebook Page. While on the Facebook page make sure to grab a $2 Coupon off Spectracide Weed & Grass Killer at Walmart, and downloadable $5 rebate when you spend $20 on Spectracide products. They can be found in the tabs on the page. There's also daily lawn care tips & tricks, monthly sweepstakes and product giveaways there too.
What projects are you working on this season, that Spectracide would be helpful on?
To all of my yard warriors, whether you are after a total yard overhaul or just want to keep your yard looking its best, visit the Spectracide Facebook page for tips and savings to get started.
This is a sponsored conversation written by me on behalf of Spectracide. The opinions and text are all mine.