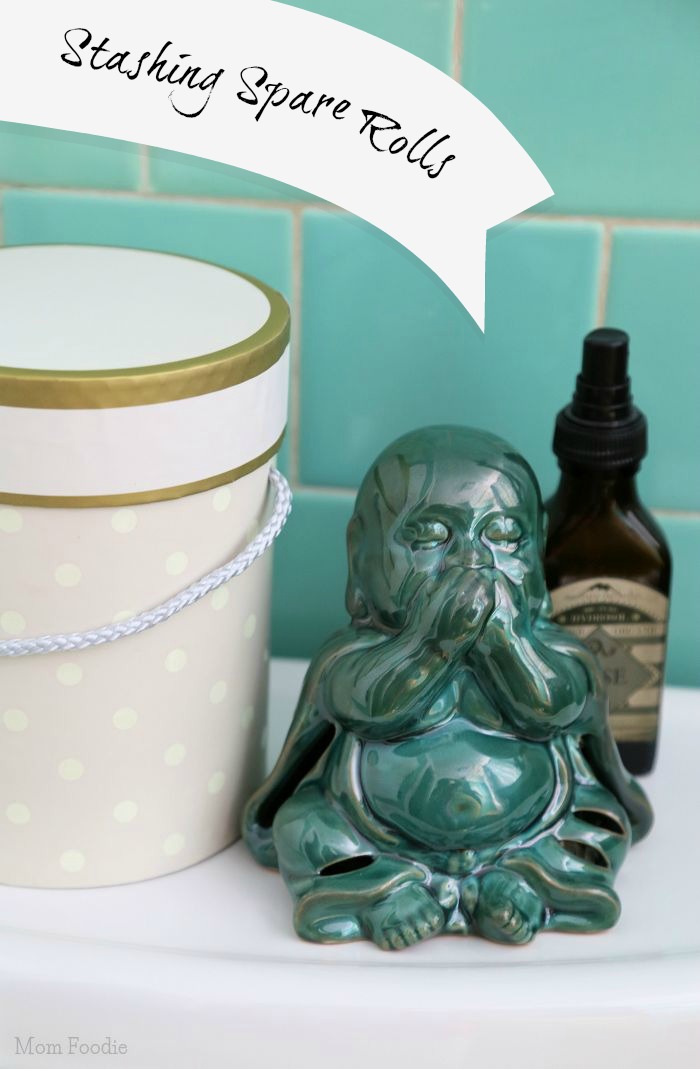 Family and friends will be visiting for the holidays before we know it, and making sure the bathroom is ready for the parade of visitors is essential.  Bathrooms should be crisply styled, clean, and well stocked prior to all guest arrivals. Keep the clutter to a minimum, and maintaining tidiness will be far easier.  Of course, the number one thing to make sure you have an ample supply of is toilet tissue.   You certainly don't want to find yourself down to the last roll, with guests on the way. 
Now is the perfect time to stock up!  The Target® Cartwheel App has a coupon for 5% off all Georgia Pacific products.  Quilted Northern® is just one of many products included in the discount.
The Quilted Northern® Ultra Plush 30 Double Roll pack is also on sale for just $15.99, from  November 1st – November 7th.  Plus, you get the Cartwheel discount on top of that price.  That is a whole lot of plush for your guest's tushes, at a great price.
Despite the sale, I opted for the Quilted Northern Ultra Plush® 12 Double Roll.  The package fits easily in my bathroom vanity cabinet.  In the cabinet is a great place to stash rolls, and most people would look there, but some may feel uncomfortable rummaging around in there.  It is also nice to keep a spare roll more readily accessible.
We have an inset toilet paper roll holder, so those hangers that hold extra rolls under the one in use, won't work for us.  The bathroom is also rather small so, a freestanding roll holder is not ideal either.
I found a cute neutral gift box, in the holiday decor section of Target®, that was just the right size to hold a spare roll.  I am going to make a coordinating gift tag style label for it, that clearly reads "Spare Roll".  I think it will be cute for the holidays, and since it is neutral, even long after.
Apparently, my little bathroom Buddah finds it quite hilarious, that I am so concerned about hiding the toilet paper and making the aftermath of bathroom usage smell like roses.  After all, sitting on top of the tank, he gets a full on view of all the ghastly action that happens on the "throne".   Most would prefer to forget this, he oddly seems oddly amused.
Quilted Northern is Designed to Be Forgotten™

The makers of Quilted Northern® use our 100 years of experience to craft a toilet paper that works so well you can forget your bathroom experience. Because the best bathroom trips are the ones you don't remember.
This is a sponsored conversation written by me on behalf of Georgia Pacific. The opinions and text are all mine.