Summer is my favorite time of the year. Not just because of the warmer weather after a bitter cold winter, but because it's the time of year where friends and family get together more.  Casual summer entertaining, such as hosting a barbeque, can be easily done on a budget, it just takes a little forethought.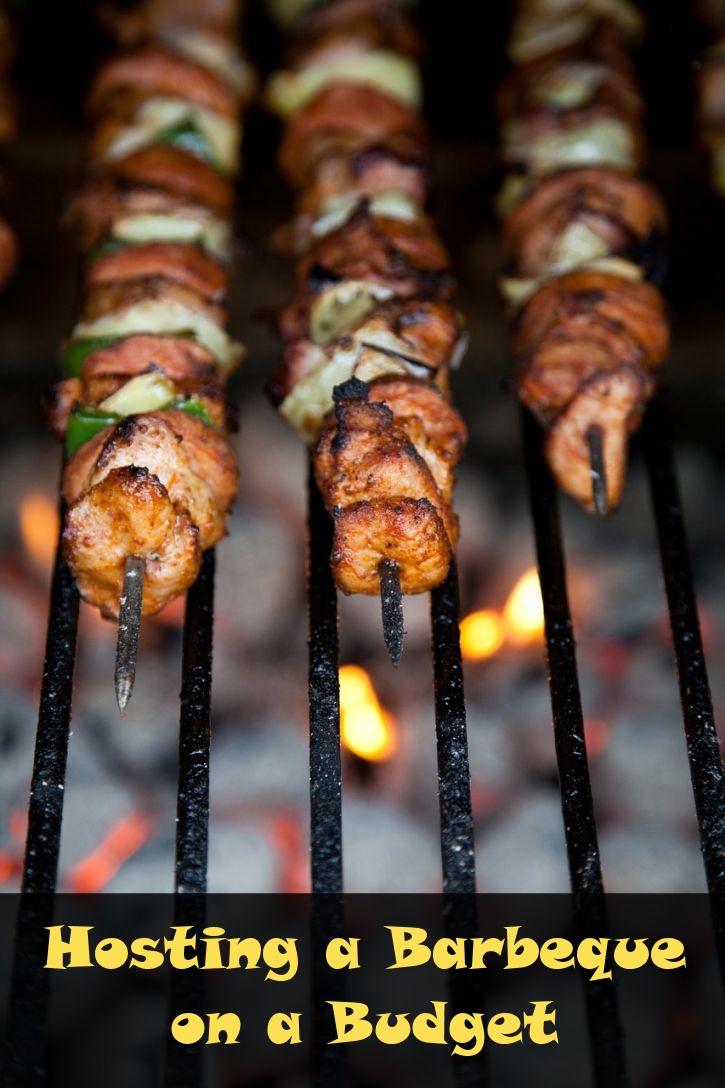 Buy food in bulk AND watch for sales
One of my relatives has a membership to BJs locally, and if I can't find a decent price on things such as hot dogs, I'll go check them out. At the same time though, keep in mind to watch for sales. Sometimes buying in bulk costs more money than it does buying the smaller packages at a cheaper price.
Buy ground beef vs. pre-packaged hamburgers
Instead of buying hamburgers, you can purchase the ground beef and make the hamburgers yourself! This is not only a great opportunity to try different ways to spice up your burgers, but also saves you some money. Stores tend to charge an extra $2 or more per pound for hamburgers, when the only difference is that they shaped and weighed the burger.
Check out the clearance section
At my local Walmart, they have a clearance section full of cakes, muffins, and breads that are reduced for a quick sale usually due to expiring soon. Most of the time, you can find some extremely cheap rolls for hamburgers and hot dogs (editors note: I wouldn't really suggest older hot dog & hamburger buns this unless you toast your buns on the grill). The kind I usually find just involve using a knife to cut them open. Just make sure you purchase them right before your event so you don't have molding bread.
Ask friends and family to bring a dish
This has become a great way to save money as time went on. Typically, we try to figure out who is bringing what so we don't bring multiples of anything. For example, one family member will bring some chips, while another will bring some paper plates and utensils.
What are some of your money saving tips for getting ready for grilling season?