.This Keto Pork Chops recipe will not leave you missing the carbs. Thick cut boneless pork chops are pan fried and topped with a decadent Parmesan cream sauce with garlic and basil. Just add a couple low carb side dishes and you have a special meal in under 30 minutes, while following your keto diet plan.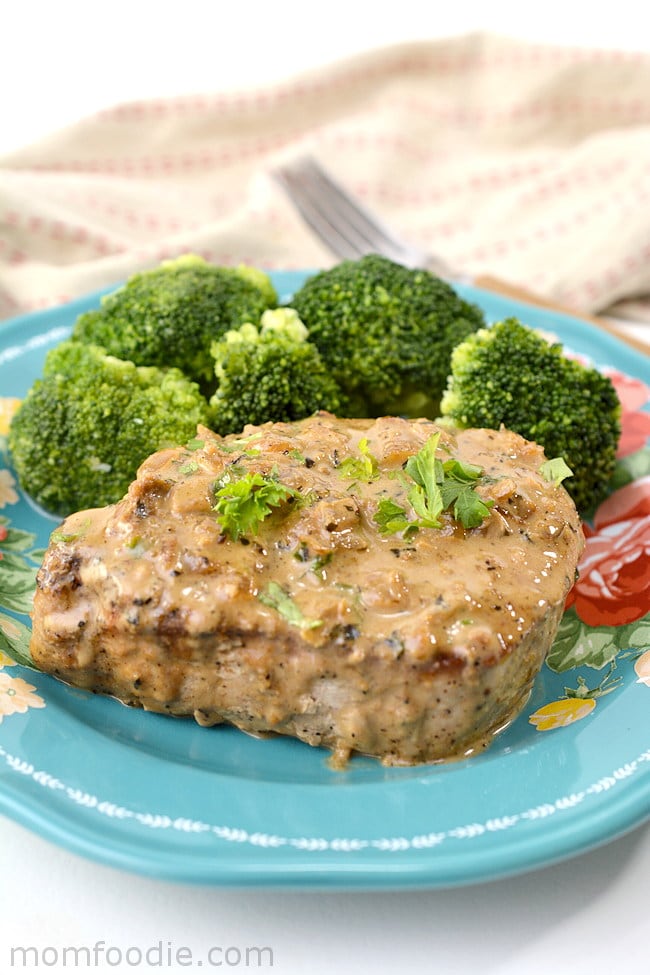 Keto Pork Chops
Boneless pork chops are a low cost cut of meat and you can sometimes find them thick cut, which helps keep them moist. Ask your butcher to cut some thicker ones for you if they are not ready packaged that way. Pan frying the chops and serving them with a rich herb and Parmesan cream sauce elevates the humble cut of meat to gourmet fare. All this while keeping the dish down to a keto friendly 7 net carb grams per serving. The cream sauce for the pork chops is also gluten free, if that is a concern.
I'm sure this creamy keto sauce for pork will quickly become a favorite. It's great with chicken too!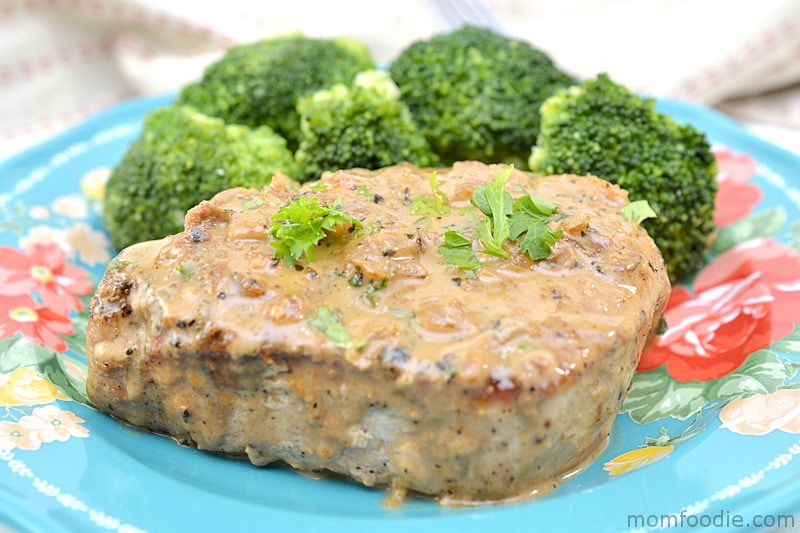 How to Make Keto Pork Chops
Here is a quick visual guide to making this keto pork dish. Full printable recipe is on the card below.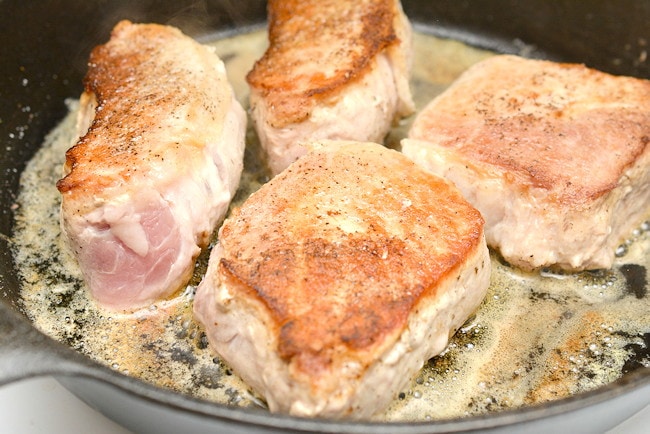 The salt and pepper both sides of the pork. The seasoned chops are then seared in a large skillet, and cooked through to an internal temp of 145 degrees F.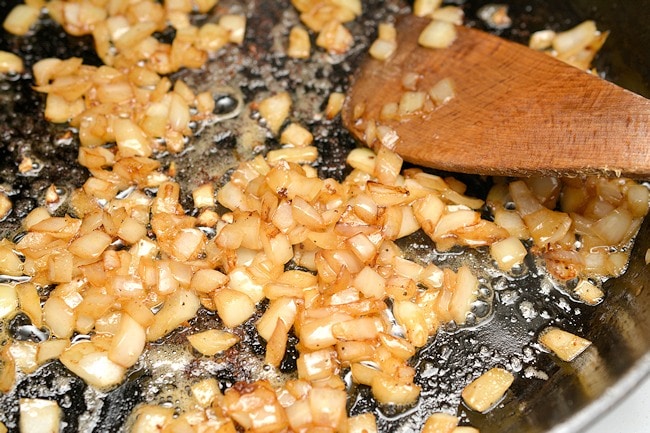 Onion and garlic are sauteed in the pan, once the pork chops are set aside.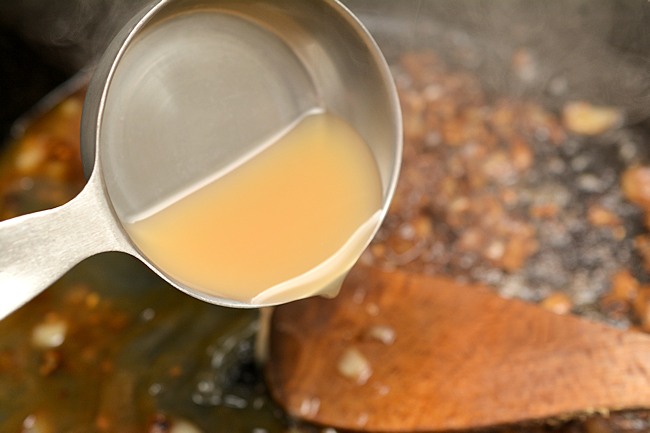 Bone broth and heavy cream are added to the skillet to start the sauce. Bone broth helps alleviate symptoms of keto flu, so I don't recommend swapping regular stock.
>>> Make your own with my Instant Pot Bone Broth Recipe<<<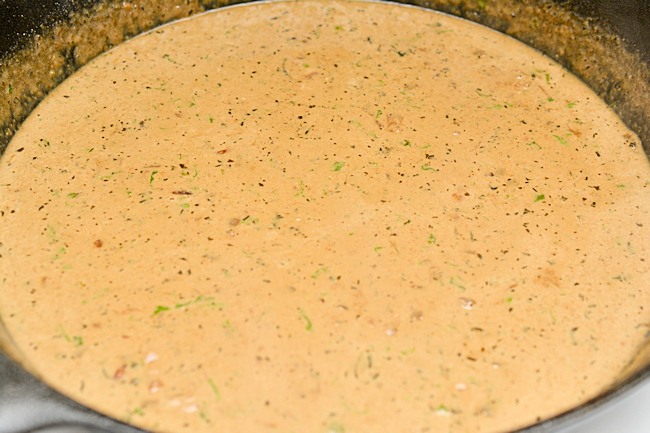 Add the Parmesan, basil, garlic powder and fresh parsley and reduce heat to simmer to thicken the Parmesan cream sauce for the pork chops.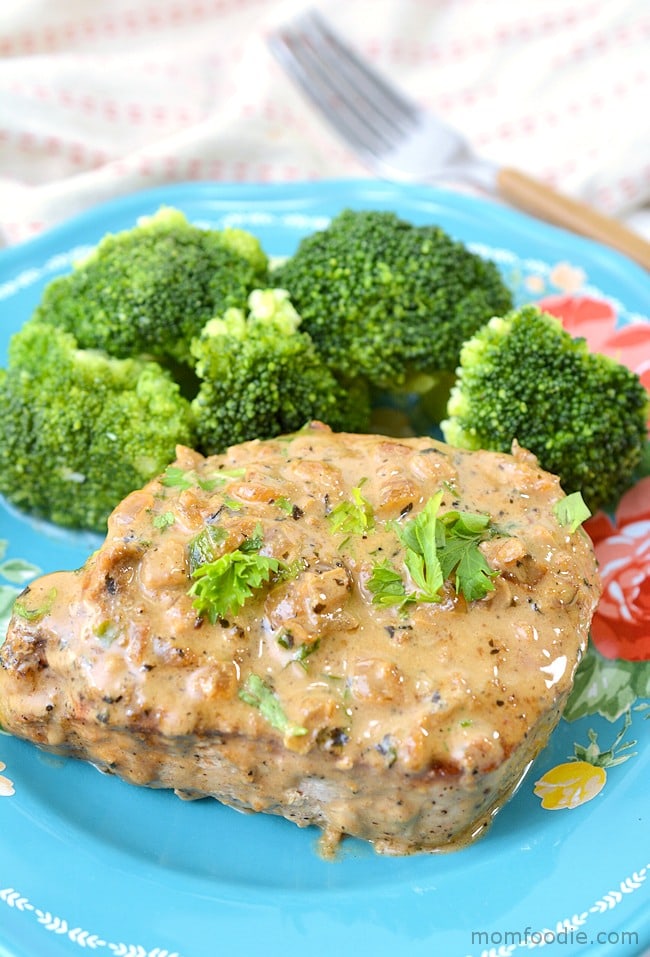 Keto Side Dishes for Pork Chops
As shown, steamed broccoli is a great side for this Parmesan pork chops keto entree. Other great keto approved side dishes would be cauliflower rice, spinach, sauteed broccoli rabe or baked asparagus.