This is a sponsored post written by me on behalf of Tender & True Pet Nutrition. All opinions are 100% mine.

I never expected to become a "cat person". I was that obnoxious dog owner who deemed cats useless, which of course offended and annoyed my cat loving friends. I didn't hate cats; I just saw no point to having one... until that all changed a couple years ago.
My German Shepherd and my husband passed within a few months of each other, and the house seemed empty with just my daughter and me. It was especially quiet when she was away at school.  I started to think about getting a puppy. The thing is, my then eight-year-old autistic daughter was far keener on the idea of getting a kitten. I hoped she would make a bond with the new pet, so kitten it was.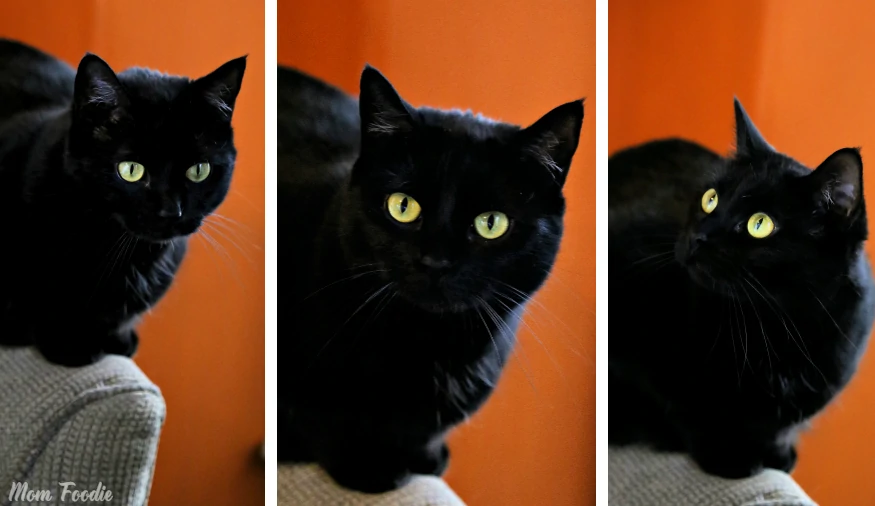 The Feline Ambassador
She and I went to a local animal rescue league to meet the available kittens. Many of the kittens were adorable, but not a good choice for an autistic child. I knew my daughter would not want to have anything to do with a kitten if it scratched her even once. As my little girl started to get frustrated I heard a little mew behind me.  As soon as I turned around, I was greeted by a little black paw desperately waving about for attention... as if to announce, "Pick me, pick me, I'm right here". I took her out of the cage and she snuggled and purred. We brought her home that day. My non-verbal daughter was so excited she kept saying Ki-ki and that became our new kitten's name.
Kiki quickly settled in.  She was and still is a sweet mellow feline. Sensitive and easily offended, but steadfast and a fantastic cat ambassador to my little girl.
A Frisky Cat
After a couple months, I decided it was time to adopt another kitten to keep Kiki company. I was hoping to find a bright orange tabby, but when I walked in the shelter a trio of dilute calico kittens was just inside the door and the more active of the three was absolutely adorable. She was very playful, so I figured she would keep our sedate Kiki more active and my daughter would enjoy the interactions. I adopted her immediately.
Frisky kept her shelter name, as it suited her well. She was very rambunctious and loved to get into things our more sedate Kiki would leave alone. As she grew into an adult cat, she became less mischievous but is still very playful. She is an absolute character, flailing her cat toys, investigating every bag and often following me around the house like a puppy.
The Convert
I guess I'm officially a cat lady convert, thanks to these two sweet felines with such vastly different personalities. I really have no complaints about either of them. They are well behaved, and my foolish past remarks about cats being useless were 100% disproven. They are lovely companions and I've had no issues with mice since they arrived. Even a fly that manages to get in is promptly dispatched by our house guardians. I'm such a proud cat mama.
This is not to say I've given up on dogs. My daughter has shown a great deal more interest in dogs and puppies lately, so our little family might still grow by one more personality... a cat-friendly canine of course.
Pet Superfood
When cats become a part of the family, they should be treated as such, shouldn't they? Their food should be good quality like our own? While cats and dogs require meat in their diet, shouldn't those animals be raised humanely as well? These concerns have been addressed by a company called Tender & True.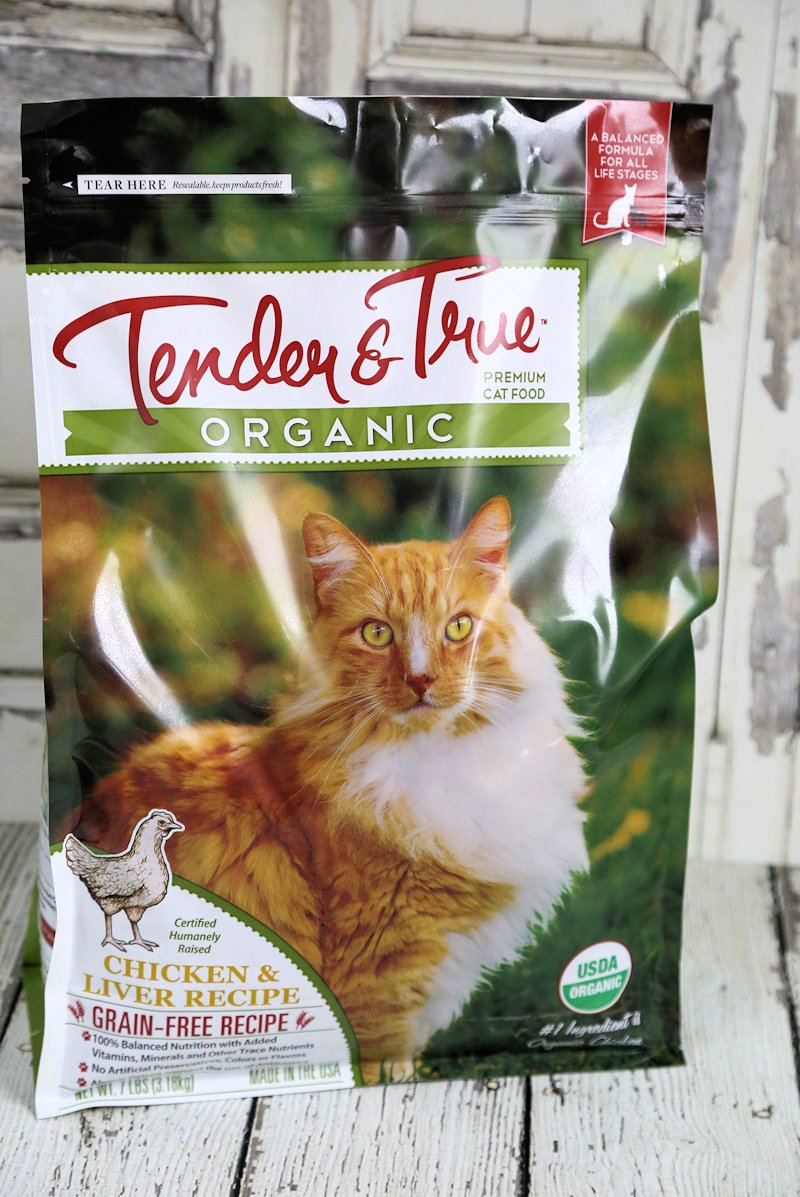 Tender & True believes our pets deserve the perfect food for them. The company makes full lines of sustainable Antibiotic-free and USDA certified organic dog and cat foods. The foods are free of antibiotics and artificial preservatives, free of fillers, corn, and soy. Tender & True™ pet foods are sustainably produced  and the animal proteins used are GAP certified (Global Animal Partnership), which means the animals were humanely raised without added hormones or antibiotics in a reduced-stress environment. This pet superfood isn't just common pet food with a few human superfoods tossed in to catch the consumer's eye. These are special balanced formulations suited for all stages of a pet's life, created specifically to address the nutritional needs of dogs and cats throughout their lifetime.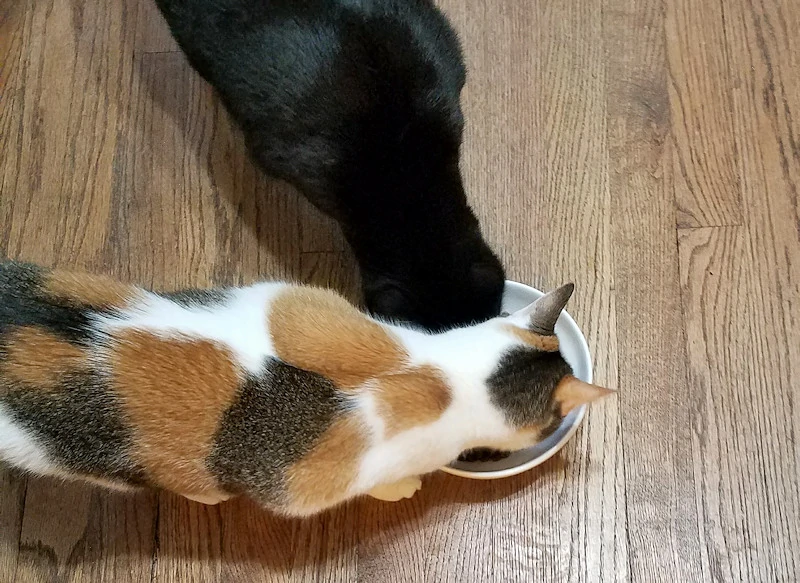 Tender & True™ Pet Foods
All are available in both a cat or dog version, with both dry and canned options.
Organic Chicken & Liver
Organic Turkey & Liver
Ocean Whitefish & Potato (sustainable)
Chicken & Brown Rice (antibiotic-free)
Turkey & Brown Rice (antibiotic-free)