This post is sponsored by Mirum, but opinions expressed are my own.
Today, we want more information than ever concerning what is actually in our food. At the same time, we are busier than ever and searching out products that meet our needs can be quite time-consuming. To help resolve these dueling demands Nestle in collaboration with Walmart has created their "Good Choices Made Easy" tool for the Walmart.com website. With this tool, you get great Walmart prices and food selections made with ingredients you know and trust.

This easy to use online tool will pull up products meeting your requirements by just checking off the corresponding box next to the requirement you have. Whether you're gluten-free or you are just avoiding certain ingredients in your family's food, this tool can be a quick and easy solution.

The Good Choices Made Easy tool also has suggestions for easy entertaining. Our cat Frisky likes stealing a few nibbles of pizza cheese, so her vote is for this DIGIORNO® Cheese Stuffed Crust Five Cheese Pizza featured in the tool.  Who am I to argue. I know my daughter would agree with her cat's choice.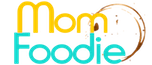 MY LATEST VIDEOS
DIGIORNO® Cheese Stuffed Crust Five Cheese Pizza is made with a preservative free crust. Preservatives in baked goods have been a concern for me. When my daughter was younger some preservatives frequently used in bread and frozen pizza would cause a reaction for her. While I haven't noticed the issue recently, I still like to avoid them when I can. I was quite happy to see this frozen pizza did not have preservatives in the crust.

Now that the tool helped me find dinner, all I had to do was pop it in the oven and bake for about 20 minutes.

Pizza dinner was served, and I know the offending preservative is not in there.  Happy kid.  Happy mom.
More Choices
In addition to the pizza we enjoyed, the tool showed me many other products that met the requirement. Here are just a couple of the tool's suggestions, that make a great easy family dinner, for those avoiding preservatives:
STOUFFER'S® Lasagna with Meat and Sauce, Large Family Size

No preservatives
Freshly made, simply frozen

STOUFFER'S® Macaroni & Cheese, Family Size

No preservatives
Made with 100% real cheddar cheese
Freshly made, simply frozen
Visit the NESTLÉ® "Good Choices Made Easy" tool on Walmart.com for even more convenient and reasonably priced choices that meet your family's needs.