Due to the quirks of autism, my daughter can be difficult to buy gifts for. Toys generally bore her.  This year I had a stroke of genius though…an aquarium.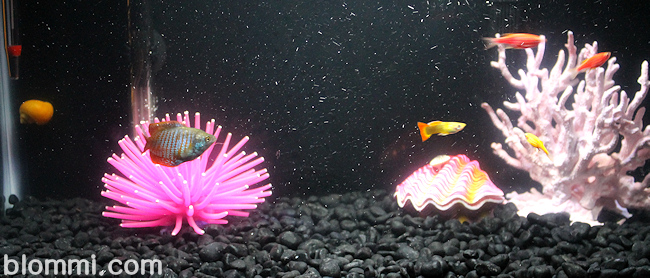 I went with her earlier in the week and picked up a 10 gallon kit, got it set up, tested the water and temperature.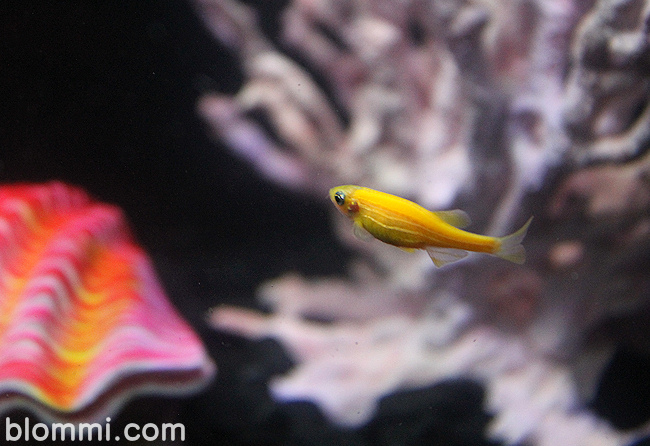 We went back on Saturday and got her a dwarf  gourami, 2 guppies (one didn't make it), 3 glofish  & 3 snails.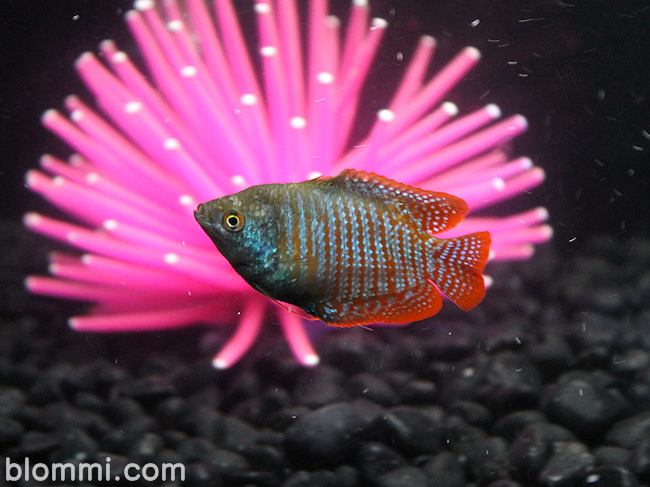 She loves lying in bed and watching her new pals swim around.
Update:  It has been 2 years now, and my daughter still enjoys watching her fish as she goes to sleep.  Her two kittens we adopted like to watch the show as well.  The sole surviving member of the original tank crew is the yellow glofish, who now keeps company with two glofish tetras.
Update 2: She has now had her tank for 4 years. The original fish have all since expired and she picked out new ones… they are all glofish now. The tank still helps her go to sleep. Between the sound of the pump and water flowing and watching the glowing fish under the glowlight it helps her relax. The glowlight also functions as a nightlight.
I would strongly suggest getting a small, but "real" tank. 10 gallons is a good size for a bedroom and fish survival will be better than in a tiny 3-5 gallon one. While this size is too big for a nightstand, it fits perfectly on a dresser. My daughter's tank is on one of those changing tables, that can be used as a dresser after and the tank works out great there.