Let's make some cute Oreo Acorns!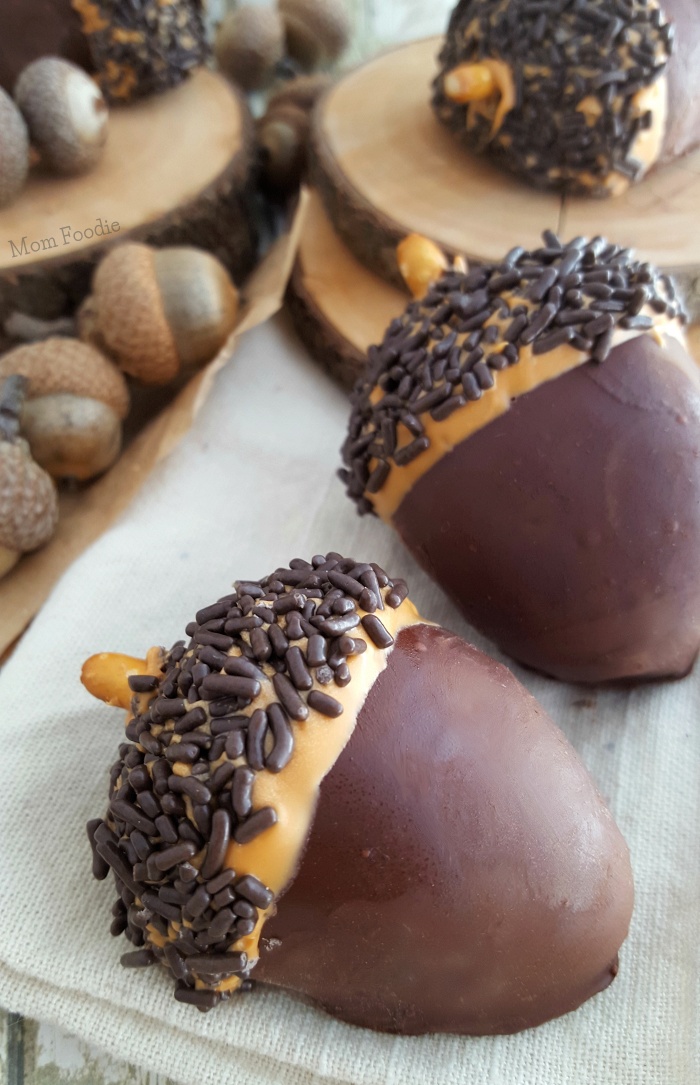 Fall is one of my favorite times of year, and this Oreo Acorns recipe is such a fun way to celebrate the coming season.  It also includes my favorite combination chocolate & peanut butter.  What a treat!
How to Make Oreo Acorns
Here is a quick visual walk through of making the Oreo Acorns.  Full recipe below.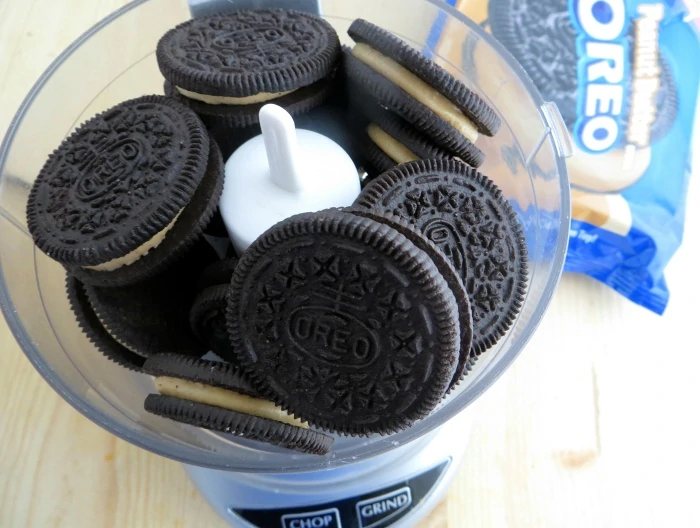 Pulse Oreos into crumbs.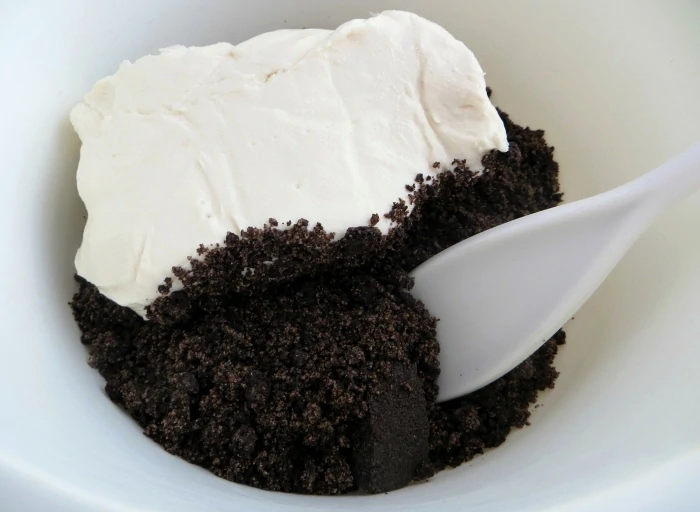 Mix with softened cream cheese.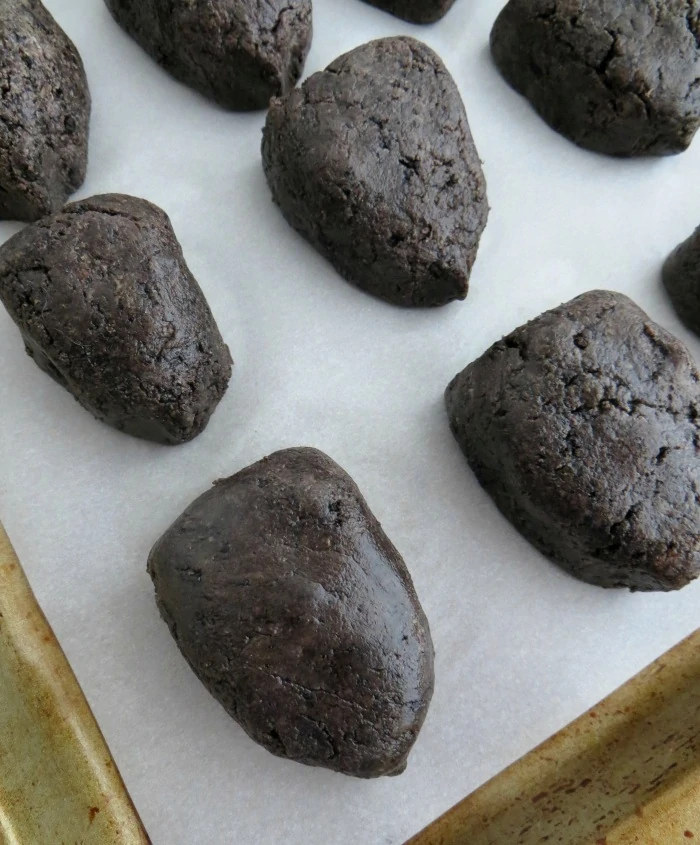 Form the acorns. Place on parchment.  Freeze for an hour.
Dip each in melted chocolate, allow to firm at room temperature.  Dip tops in melted butterscotch or peanut butter chips, then dip in chocolate sprinkles & pop a piece of pretzel stick in top for stem.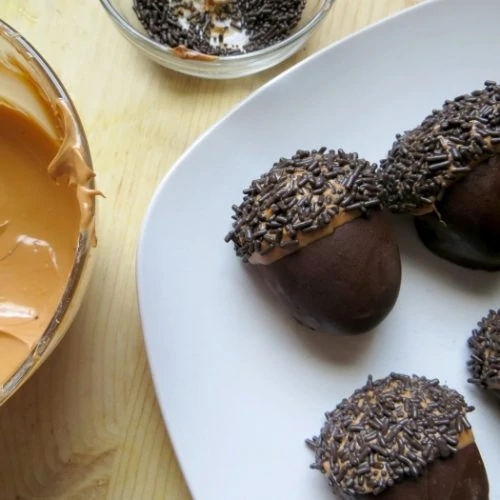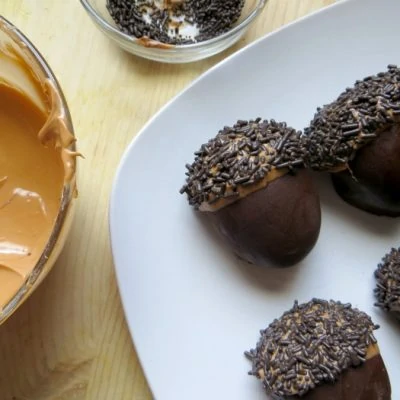 Ingredients
1

package peanut butter Oreos

1 8

oz.

package cream cheese

softened

12

oz

Chocolate chips or Chocolate Candiquick chips

6

oz

Butterscotch or Peanut Butter chips

Brown Sprinkles

Pretzel Sticks
Instructions
Allow the cream cheese to come to room temperature

Put Oreos in the food processor and pulse until you have crumbs. You may need to split this into two batches

depending on the size of your food processor.

Once the cream cheese is softened, mix the Oreos and cream cheese together until well blended.

Use a heaping tablespoon of the mixture to form into acorn shapes. To form, roll into an elongated ball, then pinch

one end to make it slightly tapered. Place the acorns on a baking sheet with wax paper and place them in the

freezer for 1 hour.

After the acorns are hard, melt the chocolate. Dip each acorn into the chocolate with a fork. Tap the edge of the

bowl to remove any excess chocolate – then place back on parchment paper. Continue until all acorns are dipped,

and then allow them to come to room temperature to harden.

Once the chocolate covered acorns are hardened, melt the butterscotch chips and pour brown sprinkles into a

separate bowl.

Dip the tops of each chocolate covered acorn into the butterscotch – then immediately dip into the sprinkles.

Cut ½ inch pieces of the pretzel sticks. Dip the edge of each pretzel stick into the butterscotch and press into the

top of each acorn. Return to baking sheet to allow the pretzels to set before serving.