I showed you my tomato and basil seedlings a few weeks ago.  On the day I posted I had just given up on my Beefsteak tomatoes, and proclaimed the seeds duds.  Guess what…  the next day a seedling started to push up.  It was close to the edge of the Jiffy pot, so I was still thinking it was possibly a Cherry tomato seed that had been misplaced, but over the next week sprouts had appeared in all three of the little satchels of soil.
It seems to be a running theme in my life, as soon as I give up on something, presto.
I didn't get married that late by today's standards, but much like the little tomato plants, shortly after deciding that my focus was going to be on graduate school  and other endeavors, rather than a marital relationship, I met my now husband.  He and I bought our home and hoped to have a couple children.  The years went by, and no children came.  Soon to be 40, I gave up on the having kids.  If it hadn't happened by that point, it wasn't going to.   Just shy of 5 months from my 40th birthday, I found out we were expecting.
Our daughter was born a very healthy baby.  She met all her milestones on time, or early.  She had good eye contact.  At 11 months she was walking and said mom-mom and "bubba" (bottle).  M remained very engaged with me, but more words did not come.  She started Early Intervention services and a few months before her third birthday she officially received a diagnosis of autism.  Despite various therapies, our little girl still barely speaks.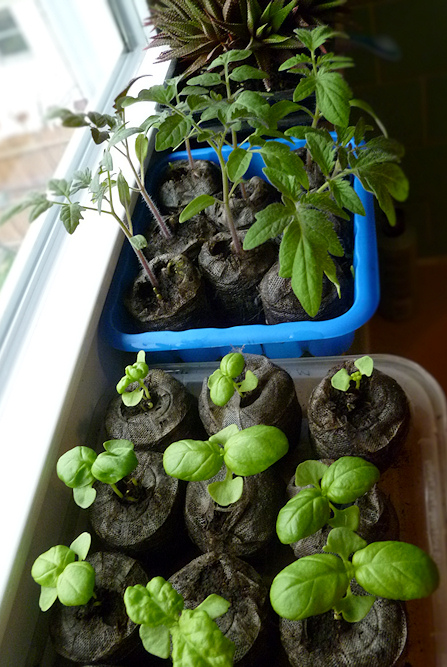 Part of me looks back to the past.  Every time I give up on something, and accept things as they are, low and behold that "something" happens.  The thing is when it is your child you are talking about, giving up is not an option.