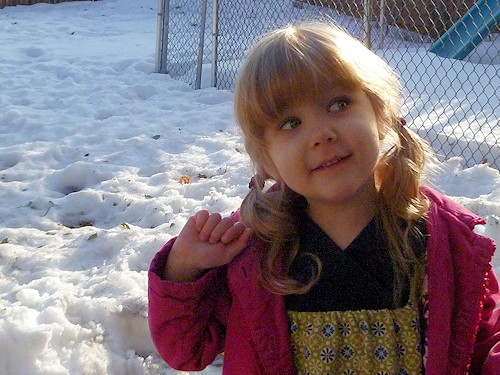 My daughter "M" has a diagnosis of autism, while she is a generally happy child, and can be quite charming communication is very challenging for her.
After a 6 month wait to start the process of ABA, we were assigned a provider a few weeks ago.  I've been meeting with a Clinical Supervisor weekly, so that the program can be tailored to the needs of M.  At first I was a bit taken aback at the mention that it could take up to 6 months to actually get a regular worker into our house, but the process seems to be moving along much faster than that.  We've set up a tentative schedule of 20 hours a week, and should be starting sometime in March.
It will seem a bit weird to have someone in my home that long each week, but I am eager to see the effect this will have on M.
To help them understand my daughter, so  they can work with her more effectively, I have been charting "behavior problem" events, and charting every sound M makes during 10-15 minute segments of time.  Of course, since I started doing the charting she has only had a couple bratty episodes, both related to wanting another Nestle Delicias mango ice cream bar, after she was shut off.  She is a fiend for them.