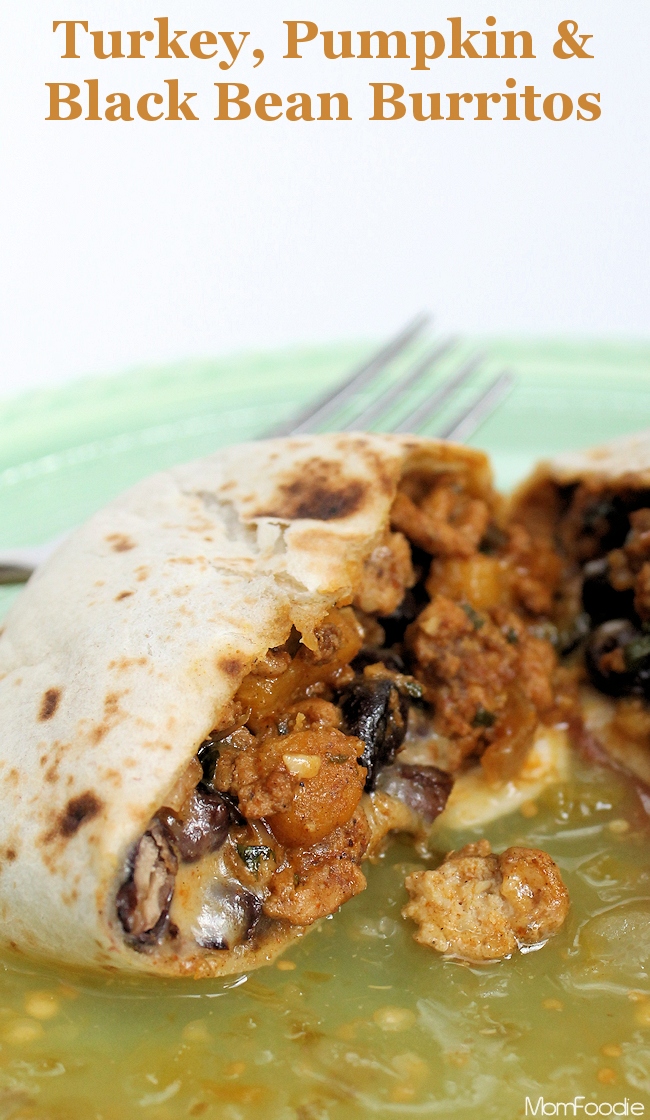 I only recently started eating ground turkey, prior to that I wouldn't eat ground meats at all.  Over the past few months, I've started integrating it into the occasional recipe & I thought it would team up nicely with pumpkin and Pablano peppers in a tac0/burrito filling.  I was right, the pumpkin added a richness to the turkey and the spices went well with both.  A native bird matched with native produce does sort of make sense anyway doesn't it.
My original plan was to make tacos, but I wanted to top them with crumbled goat cheese, which I forgot to pick up... doh.  Cheddar was just fine for burritos & quesadillas, both of which I ended out using this filling in (teamed with some black beans, which I am mighty fond of).  I've included the filling recipe, and images below of assembling the burritos.  Like most tex-mex fillings it is quite versatile.  You can pretty much do anything with it.
*the sauce under the burrito in picture is just jarred salsa verde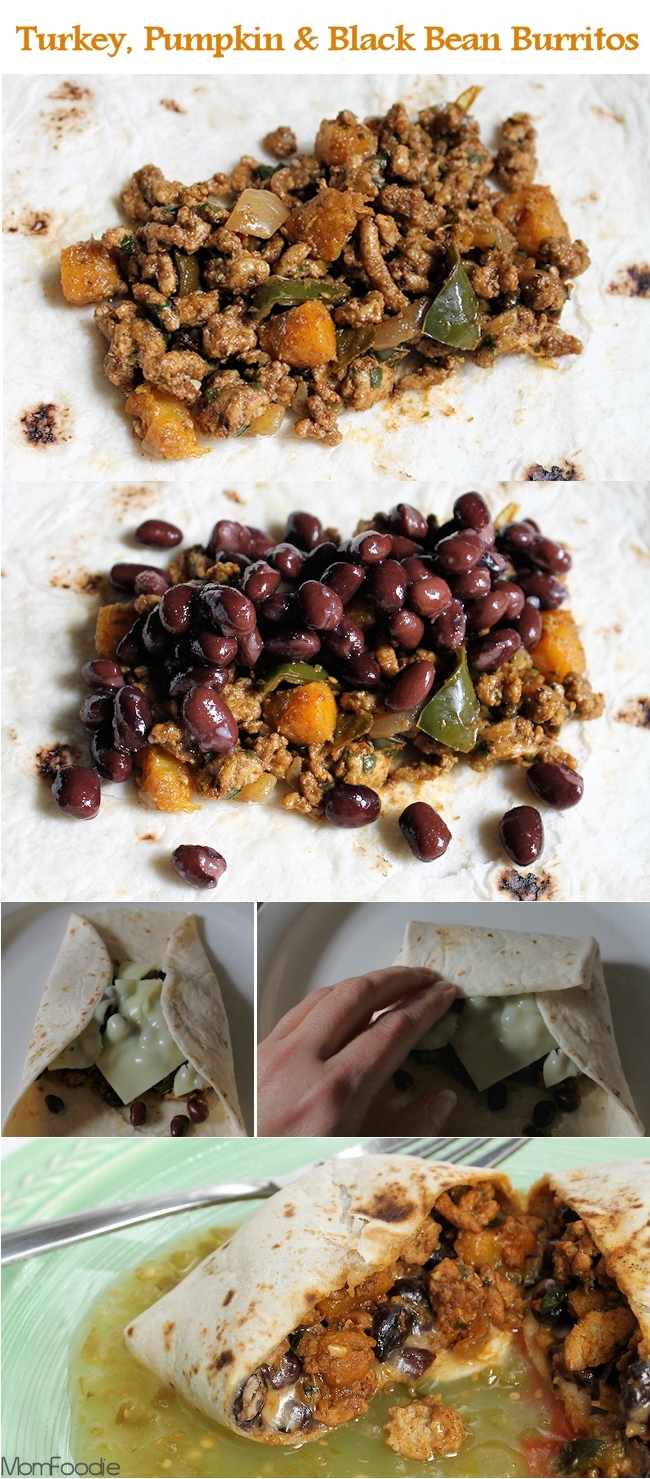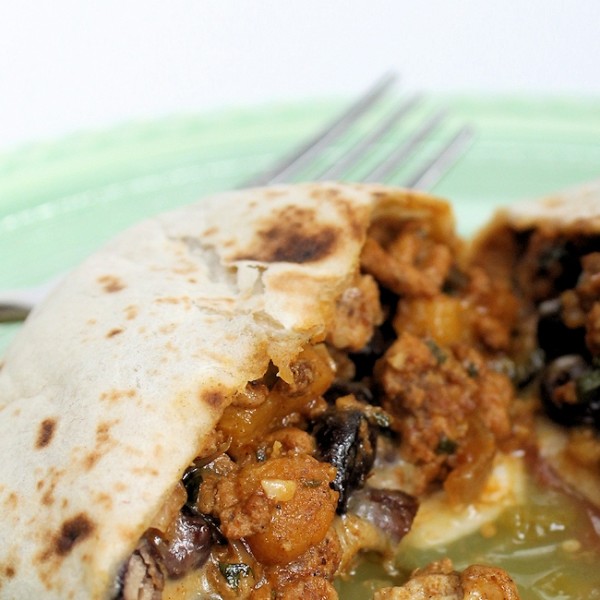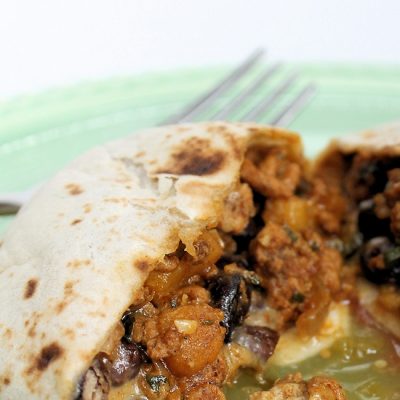 Ingredients
1

tbs

olive oil

1 ½

cups

raw pumpkin

cubed into bite size pieces

½

cup

chopped Pablano pepper

approx. one small-med pepper

½

cup

onion

chopped

2

cloves

of garlic

minced

1

lb.

ground turkey

I used a 6% fat store blend of light & dark meat

1

tbs.

paprika

1

tbs

chili powder

½

tsp

cumin

½

tsp

Kosher salt

¼

cup

salsa verde

½

tbs

lime juice

3

tbs.

chopped fresh cilantro
Instructions
Heat ½ tbs of oil in pan over med-high. Once hot add the pumpkin, peppers, onion and garlic. Saute until you get a little browning and pumpkin is cooked. Reserve to a bowl and set aside

Put the remaining ½ tbs of oil in pan, then add the turkey. Break the meat up and fry until mostly cooked, add the paprika, chili powder, cumin and salt, and continue cooking until the turkey is fully cooked.

Add the vegetables back into the pan with the turkey. Stir in the salsa verde and lime juice, and continue stirring over the heat for a minute.

Add the cilantro, stir to mix evenly and take off burner.

Use filling in tacos, burritos, quesadillas or anywhere else cooked ground meat would be suitable.