Print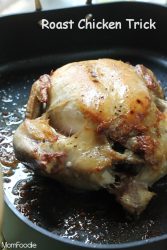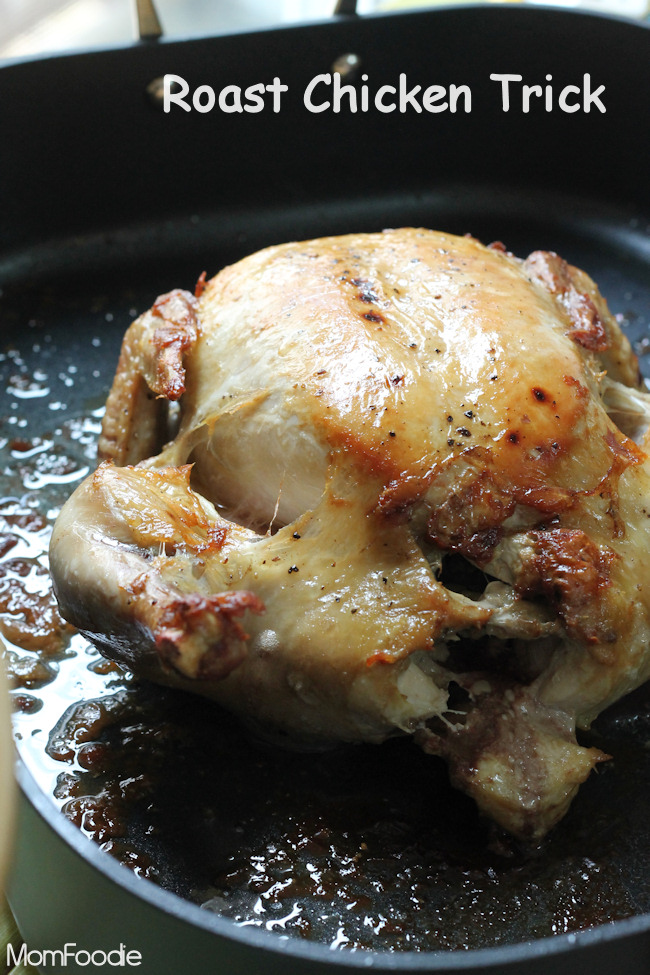 Juicy Roasted Chicken
This Juicy Roasted Chicken is a incredibly easy recipe, with delicious results.
1

whole chicken

3 1/2 to 4 1/2 lb range

Kosher salt

fresh ground pepper
Preheat oven to 425 degrees.

Remove the giblets and such from cavity of chicken.

Season the chicken with salt and pepper and place breast side down in non-stick roasting pan .

Roast for 20 minutes, then flip it over continue roasting.

After about 15 minutes check temperature of thick part of thigh. You are looking for a temp of 165 degrees. (you will probably need to cook the chicken more, but oven temps and chickens themselves vary, so it is always best to check)

Once you have reached the temperature take it out & let it rest for about 10 minutes before slicing.
Make sure to use the brown bits at the bottom of the roasting pan. Make a traditional gravy, or simply splash in some white wine and reduce it for a nice wine sauce.