Tea roses are ideal for those who love roses in a smaller, more delicate form. They come in a variety of colors, can be grown in smaller spaces and even pots, and can even be trained to climb. With so much to offer, it is no wonder these little beauties are so popular! Look below at some helpful tips on how to grow gorgeous tea roses, and see how simple it can be to grow some of these beautiful blooms for yourself.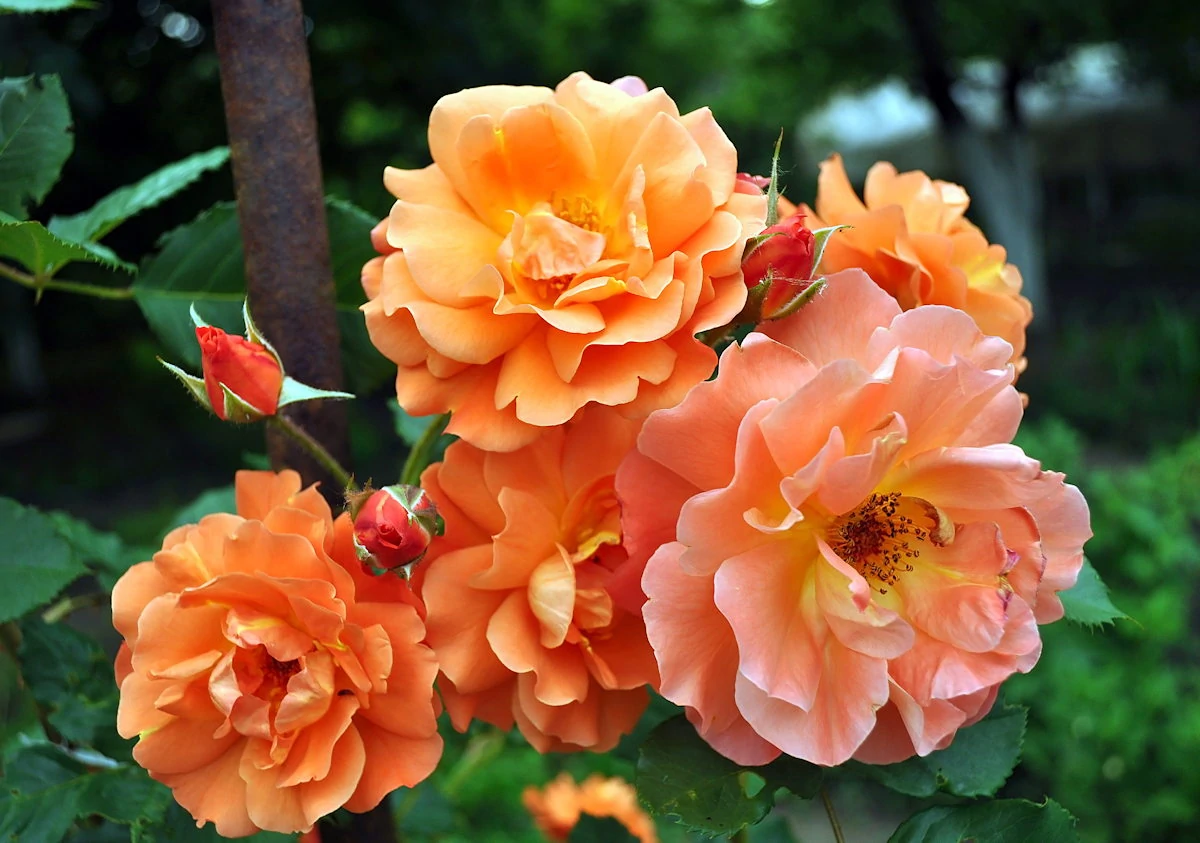 Tips to Grow Tea Roses
These tips will get you on the road to healthy beautiful tea roses!
Buy from a trusted grower.
The internet seems to be full of scams these days. You might see offerings of tea roses in bright blue and even rainbow shades, but chances are these are photoshopped scams. Do not purchase rose "seeds" from the internet and only buy from trusted growers who sell rosebush cuttings. This way, you know you will enjoy growing success.
 Sun isn't negotiable.
When choosing a place to grow your tea roses, you need to be sure don't skimp on the sun. Roses MUST have at least 6 hours of full sun per day, even more if it is possible. They will not survive if offered any less, so be sure you are mindful about sun when choosing your planting locations.
Take note of these watering tips.
Tea roses do get thirsty from all that sun. Water your tea roses in the mornings before it gets too hot. Apply water at the base of the plant and never pour it over the foliage. This way, the water won't sit on the foliage which can lead to sunburns and disease. Feed your tea roses a good 6-8 inches of water at the base of the plant per week.
Fertilizer is key.
Tea roses are one of those plants that thrive off of fertilizer. You can use store bought liquid fertilizer on your plants, or you can use the DIY Tea Rose Food Recipe we have included below. Giving your tea roses the nutrients they need can help produce bright, big, and colorful blooms.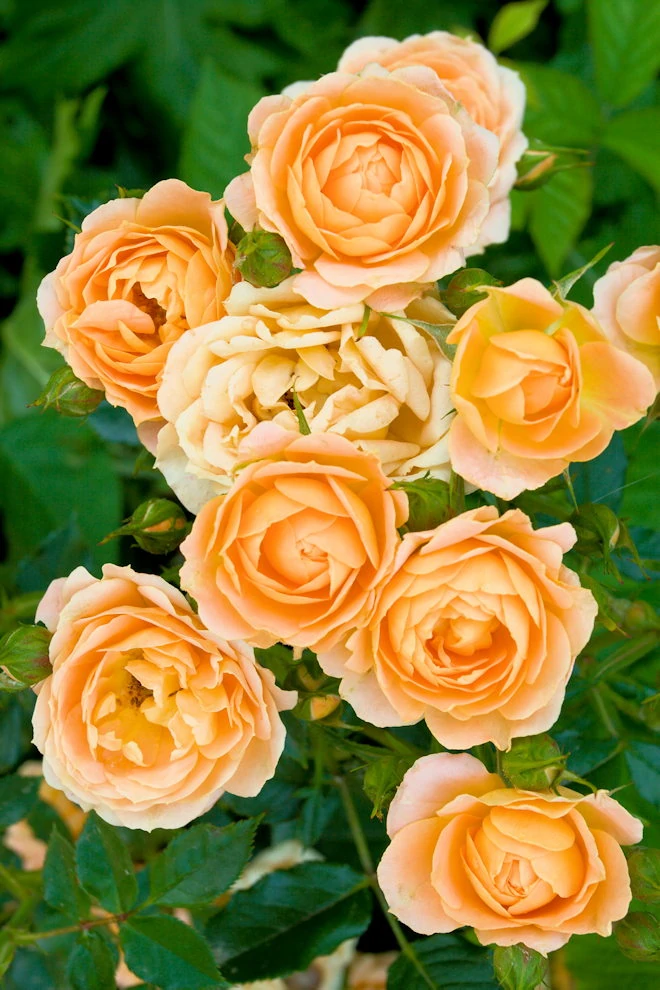 Repel those pests.
It seems as though beetles and aphids love tea roses as much as we do. There are a few ways you can treat this issue, which you want to do because these critters can eat your foliage fast! Pick pests off my hand as you see them, or use an organic pest repellent to keep bugs at bay. Treat as needed, taking special care after rain because this is when pests are most active.
Deadheading Spent Blooms is Important
Tea roses don't need to keep their dead blooms in order to reseed themselves. You can snip away dead blooms as they form to help encourage the rest of the plant to grow. Simply snip at the head and toss the dead bloom in your compost pile.
Offer some support.
Tea roses love to sprawl and climb. Feel free to offer your tea roses a trellis, some fencing, stakes, or garden décor to crawl on. You can gently train the foliage to move the way you want, just be sure to wear gloves and watch out for those thorns. For a few trellis ideas look over my Best Roses to Use in an Archway or Trellis article.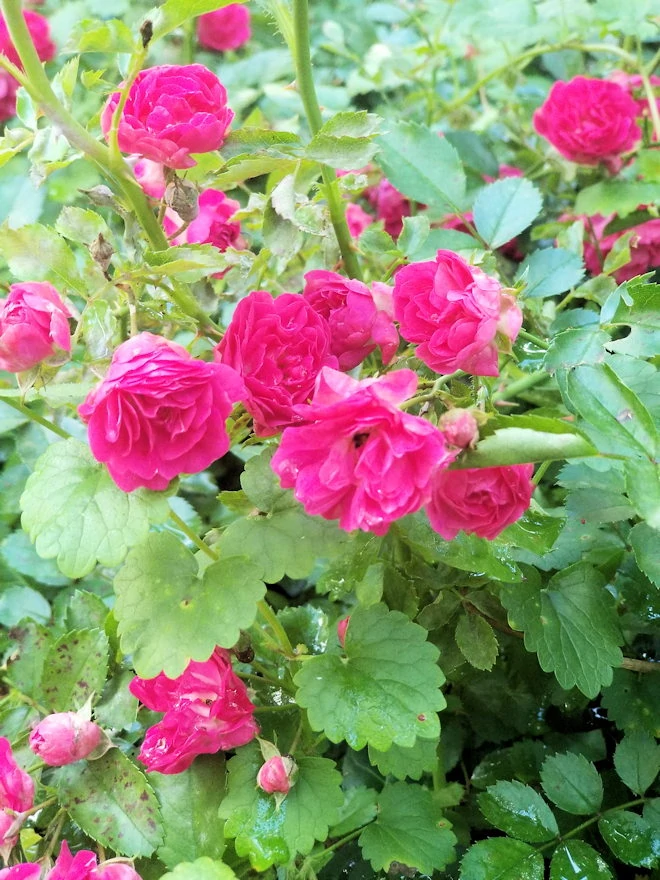 Now, let's take a look at how to make your own DIY Rose Food recipe. It is easy to make, and can help your tea roses and other rose types thrive!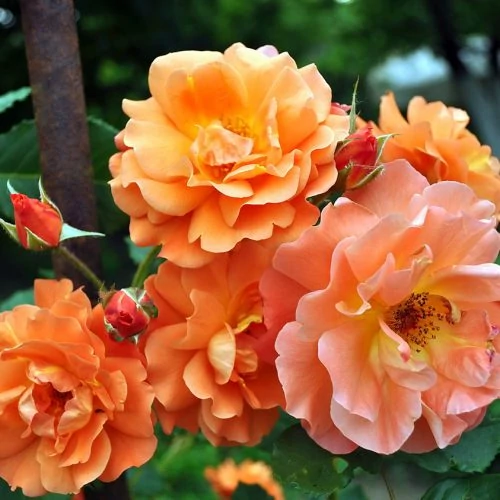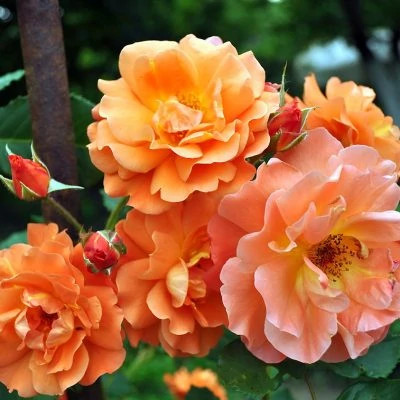 Print Recipe
Rose Food Recipe
DIY Rose food to nourish your roses and keep them healthy.
Ingredients
6

eggshells

rinsed

1

cup

of coffee grounds

I banana peel
Instructions
Cut the banana peel into smaller pieces.

In a blender or food processor, mix the eggshells, coffee grounds, and banana peel well.

Take the mixture and apply it to the base of your rose bushes and plants. There is no need to bury it into the soil, just sprinkle it around the base and let it soak in naturally.
Are you ready to grow gorgeous tea roses? Consider these tips on how to grow tea roses and see how fun they can be!