I adore cute  reusable snack bags (and sandwich bags) for my daughter's lunches.  Nicely made ones with liner that helps with food freshness can be pricey though.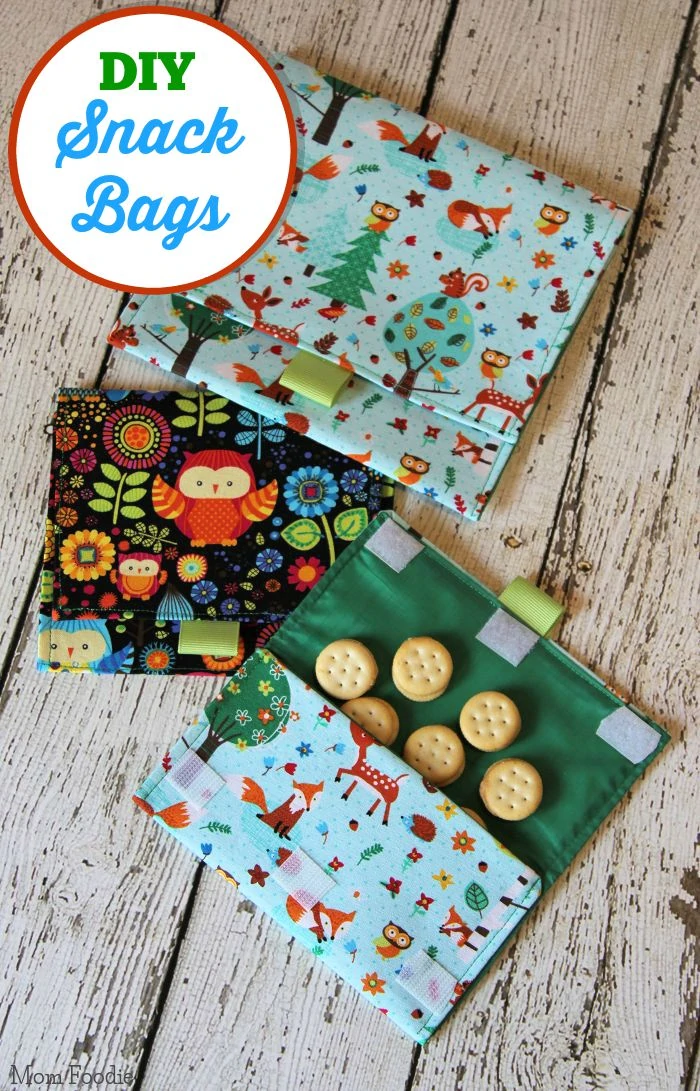 DIY Reusable Snack Bags
I decided to make my little diva some of the eco-friendly bags myself this year.   I found some adorable cotton print fabric and backed it with fusible interfacing for stiffness.  The cuteness will certainly will make my daughter's lunch more fun & cheerful.
The homemade snack bags are very handy for assembling healthy lunches.  I've switched her to a mostly organic diet over the past month, and breaking snacks into portions myself  is more economical too.The reusable sandwichs bags are slightly larger.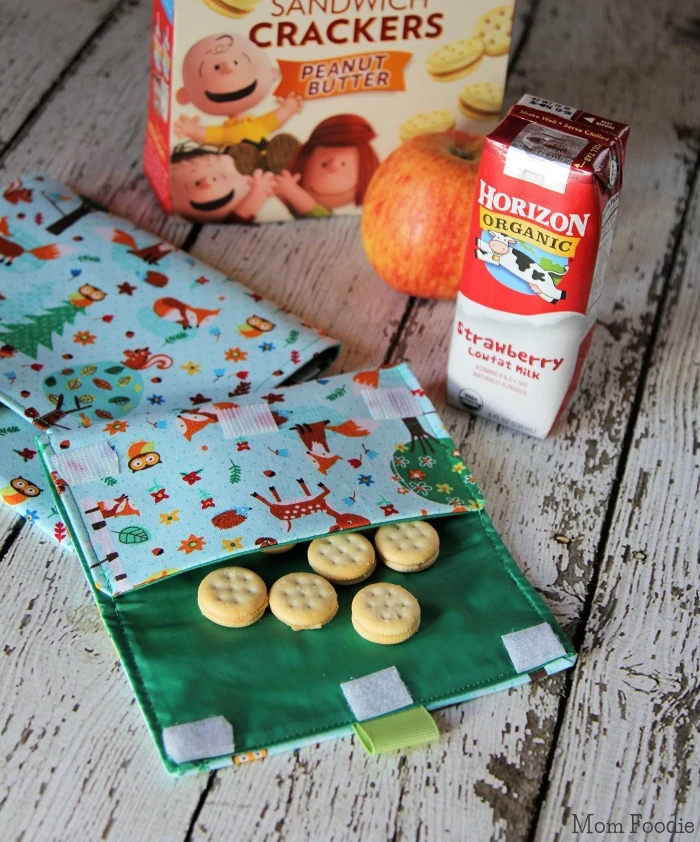 Making DIY Lined Snack Bags
Making cute snack bags is actually pretty easy.  I'm quite rusty in my sewing skills and am still figuring out my new sewing machine, yet they didn't take long at all.
What you need to make Lined Snack Bags:
Supplies:
Cute cotton fabric
Medium Weight iron-on interfacing
rip-stop nylon fabric
coordinating thread
ribbon for pull (I used grosgrain)
self-stick Velcro
Tools:
iron
sewing machine
scissors
Directions for Lined Snack Bags: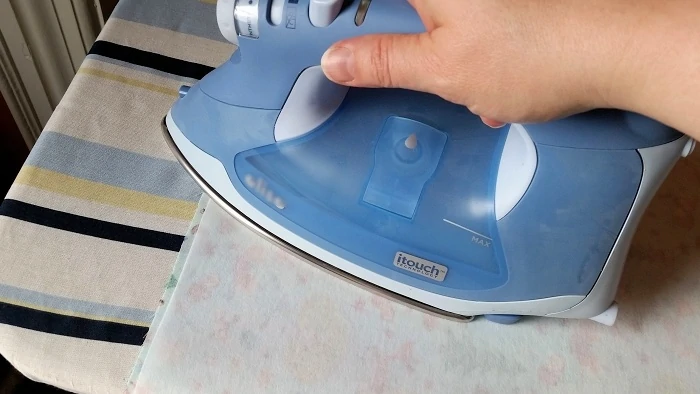 First iron the interfacing shiny side down onto the back of the fabric.  Be mindful that character prints will need more fabric to line up nicely.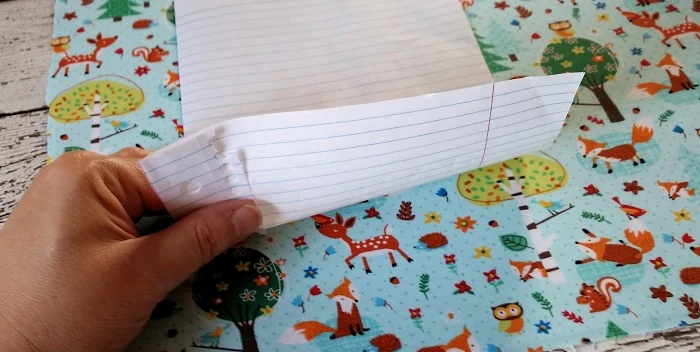 Cut out a long rectangle of the backed fabric.  It should be ½ -¾ of an inch wider than you want the completed bag, and roughly 3 times longer than you want the height of the bag. Be mindful of where pattern characters will land.  I try and center one about in the bottom third of triangle, so it will center on flap.  Make a simple paper template if you like, though it really isn't necessary.
Cut a piece of the rip-stop nylon the same size.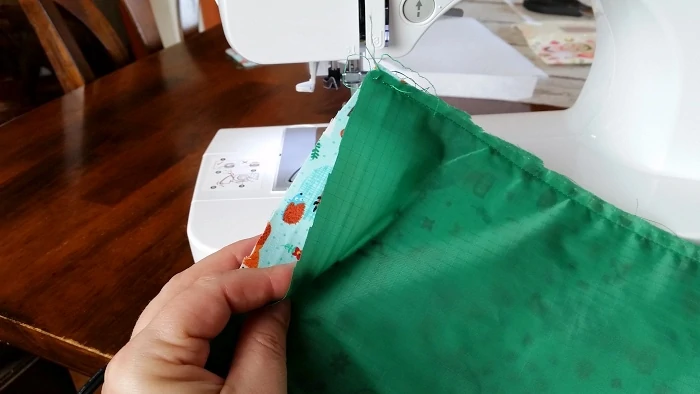 Sew the two pieces together (Print side to nylon), on 3 sides, leaving the side that will be the flap open.
Turn inside out.  Use a chopstick to push out corners if necessary.  Place nylon side down on ironing board, and press flat.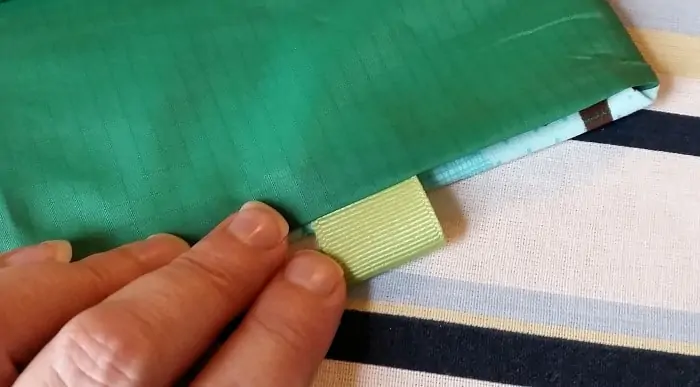 Fold in the open edge that will make the flap. Check to make sure it lines up even as it will be folded, then press crease with iron.  Sew the edge, tucking a loop of ribbon in center as sewing, to serve as a pull.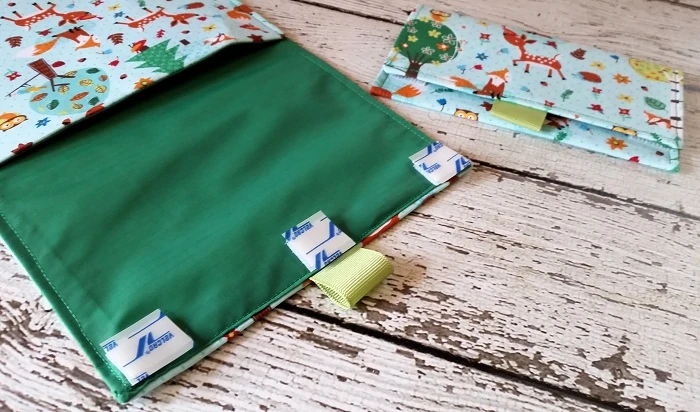 Turn up the other side to create the pocket.  Sew the sides, going right up to flap edge.  Attach one side of adhesive Velco to flap edges.  Remove backing on other side and close bag, pressing firmly on Velcro to ensure adherence.  The snack bag is now ready to use.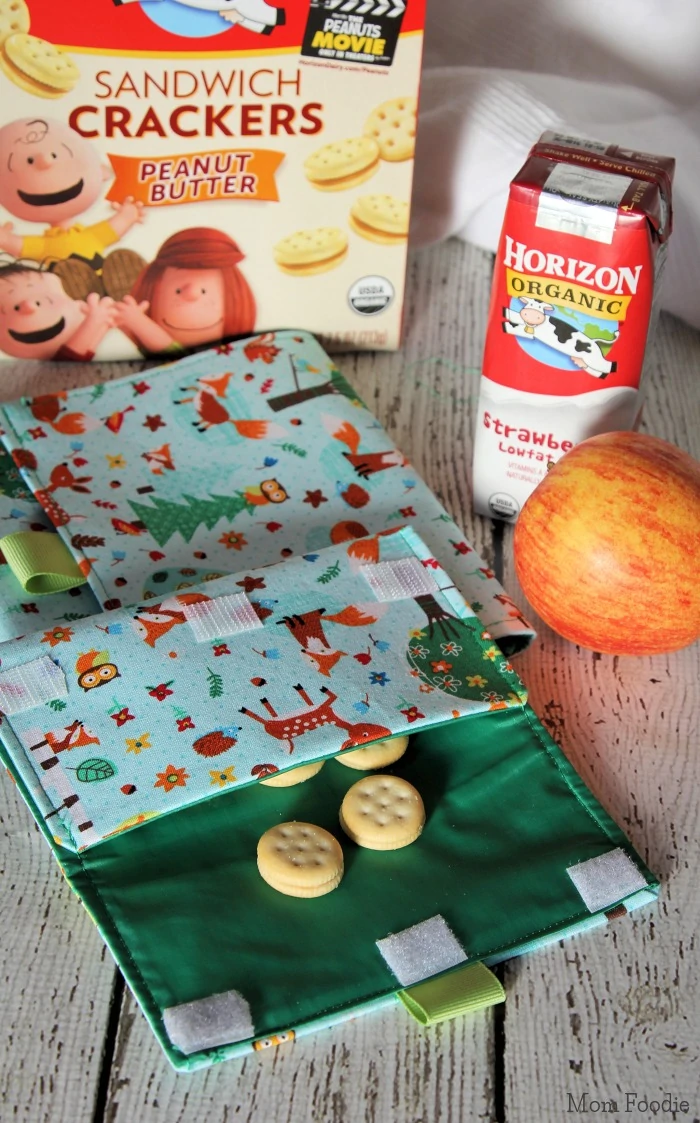 Enjoy your homemade reusable sandwich and snack bags!