Edible gold covered Oreo coins are super easy to make and so much fun! The shiny gold cookies make great Leprechaun gold for St. Patrick's day or edible gold pirate treasure for pirate themed parties.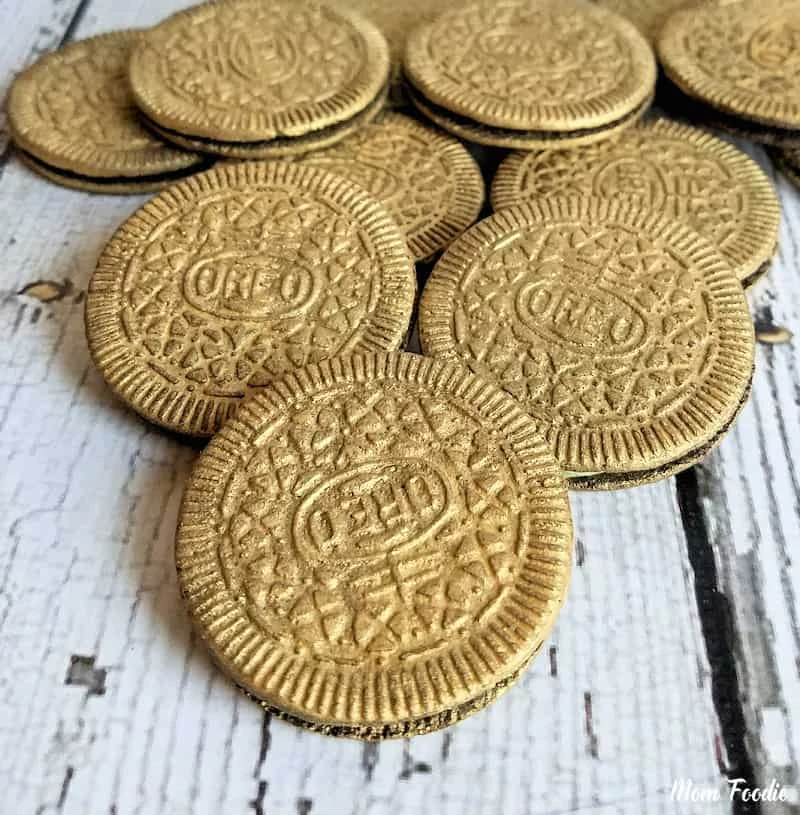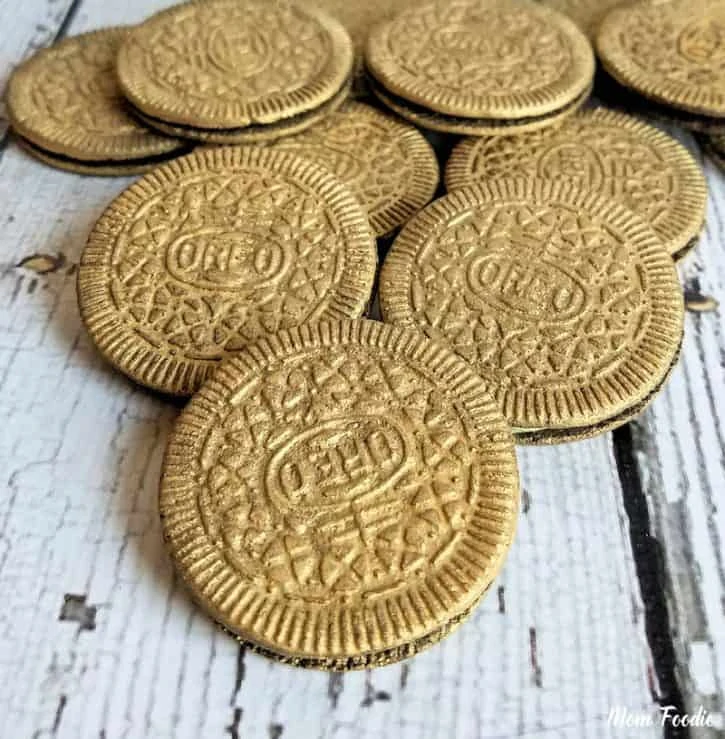 Gold Oreos look like the golden coins from a Pirate's stash don't you think? There are so many ways to use these while celebrating a Pirate Party or the St. Patrick's Day holiday.  Try hiding the gold Oreo coins around the house and letting the kids search for the edible treasure!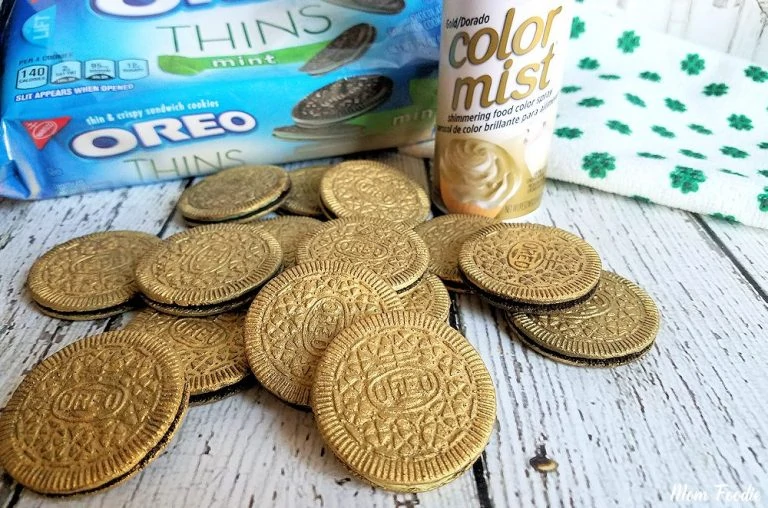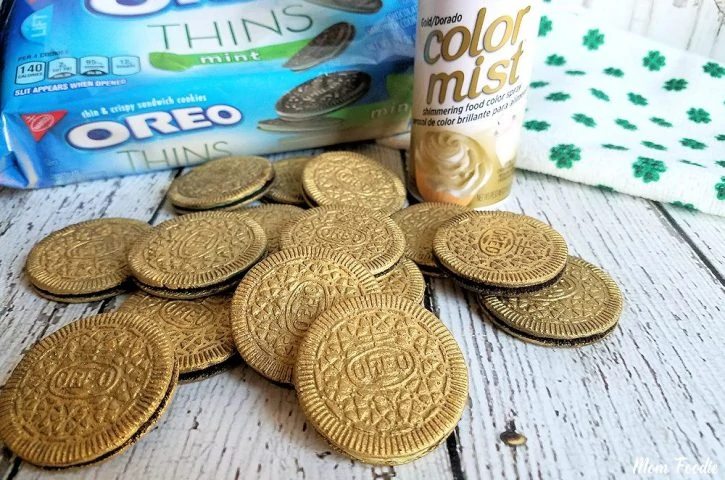 Making Edible Gold Covered Oreos
You only need two ingredients to make your own edible gold covered Oreos.

Oreos - We used the thin Oreos, since they look more like coins than the fatter ones.
Gold Wilton Color Mist - This edible gold spray paint covered surprisingly well over the chocolate cookies.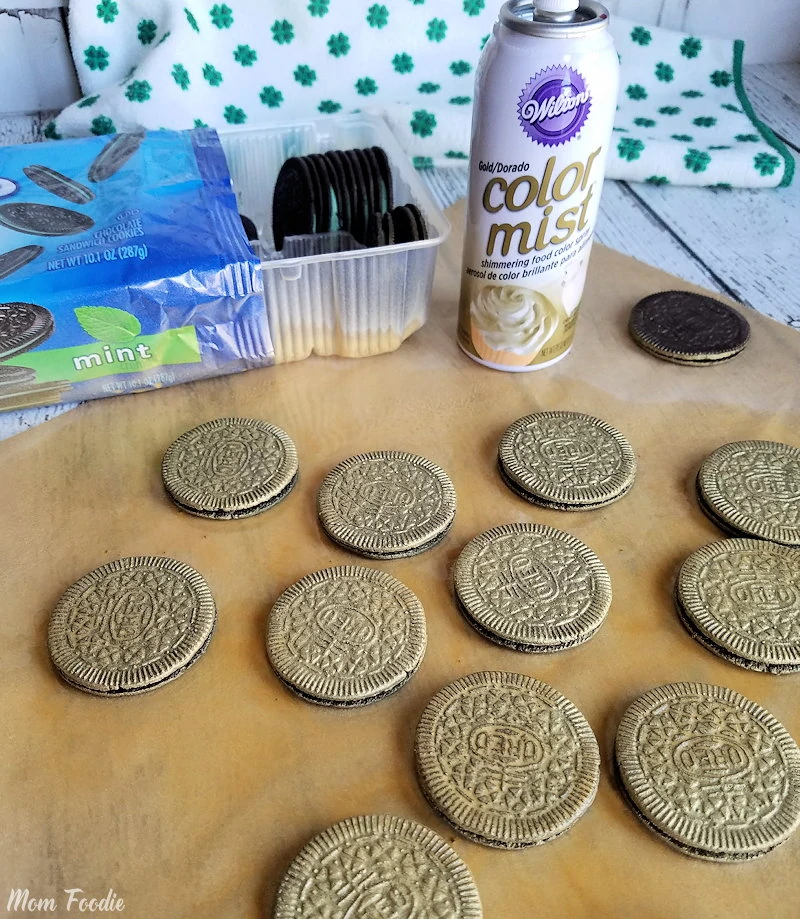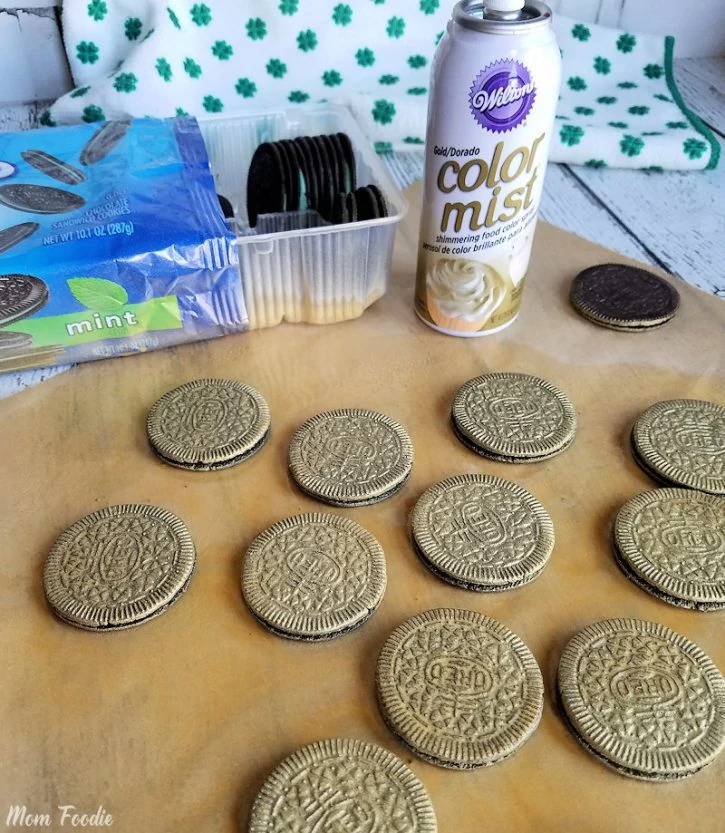 Make sure to put down some parchment paper or other covering on your table when making the gold sprayed Oreos, and don't apply the coats too thickly.  The gold covers better when dry than it appears to when wet. Don't forget to shake the can well before spraying and let the edible gold paint dry between coats.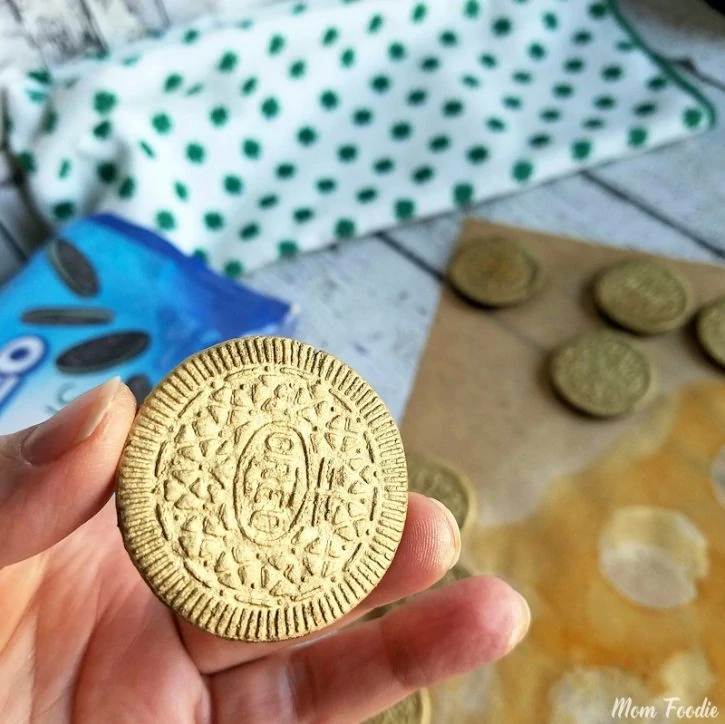 As you can see the gold sprayed Oreos have a nice shine to them, and this Oreo is only covered with two coats on each side. The second application for each side was actually quite light too.
One can of the Wilton Gold Color Mist should cover roughly two dozen Oreo cookies well. If you need to do a lot of these gold sprayed Oreos, it may be tempting to use the more yellow toned Oreo varieties, such as lemon, but after trying the spray on them I would not recommend that. They just don't look like gold coins. The dark tone background makes them look real.