This free printable St Patrick's Day Color by Number is a great way for kids to work on following instructions, number recognition, and fine motor skills.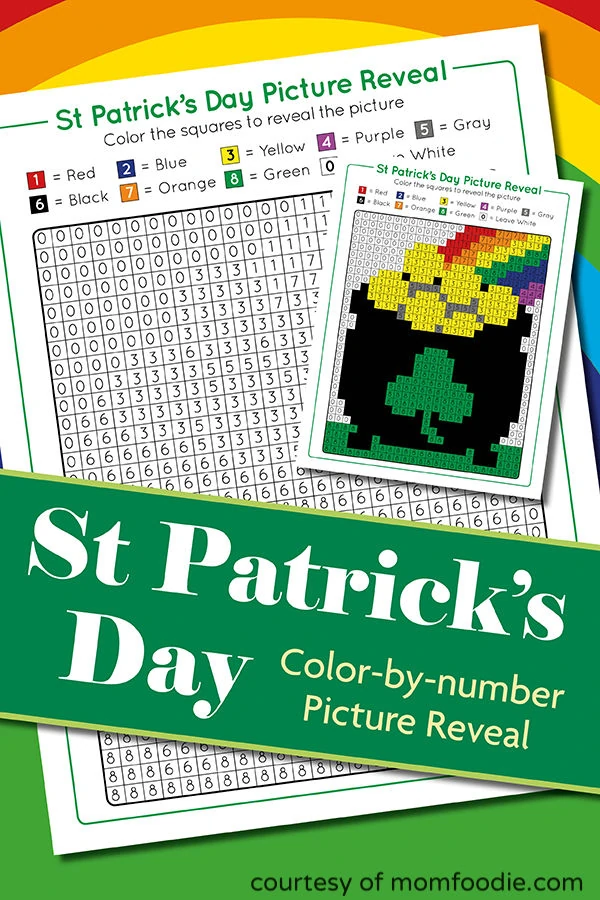 St Patrick's Day Color by Number
When kids start getting a little older standard coloring pages are no longer a challenge for them. This Pot of Gold color-by-number activity sheet is perfect for these kids. The image being a surprise is a great bonus too. It will give them a sense of accomplishment. Make the kids some edible gold coins or St. Patrick's Day Popcorn to enjoy while working on the coloring project.
via GIPHY
St. Patrick's Day Occupational Therapy Activity
While this is of course meant to be a fun activity to celebrate the holiday, the therapeutic benefits of this type of coloring sheet should not be overlooked. My own daughter is autistic and struggles with fine motor control. The small boxes and attention to following the correct numbers are great for helping her make connections.
I also think this would be a great activity sheet for older people who have sustained brain injury. The plain look of the coloring sheet at the start will not make them feel like they are being given a children's activity. It can be presented like doing a cross stitch or paint by number, just with colored pencils or markers.
Print the Coloring Sheet
Simply select the link below the image for the printable PDF file.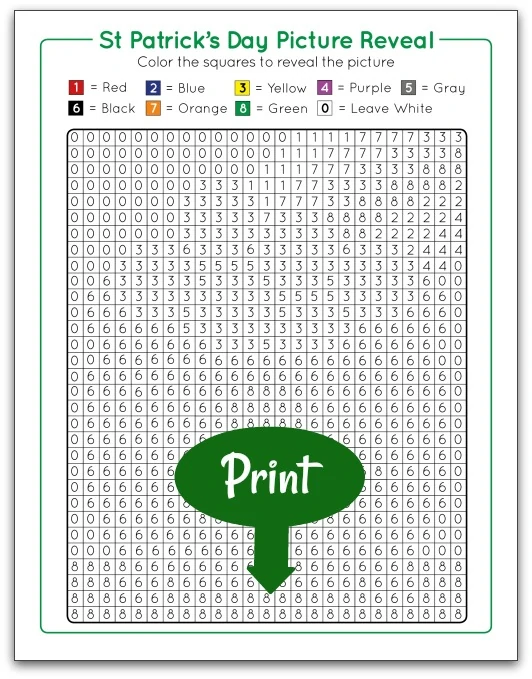 Print >> St. Patricks Day Pot of Gold Color by Number Sheet<<

Uh Oh! ... Low on Ink!  Quick, order some Ink from Amazon and it will be at your doorstep fast.