How to make pappadum, Indian lentil wafers at home.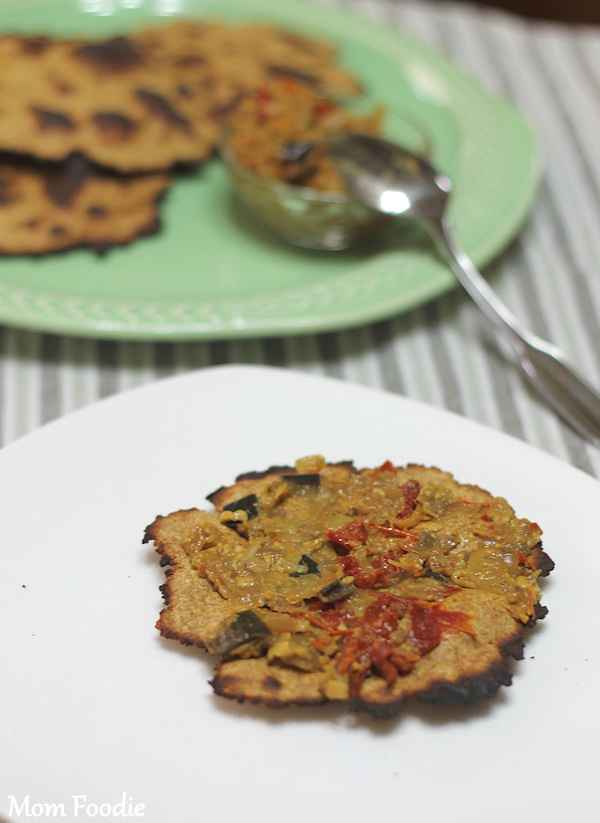 I have been experimenting with a lot of different whole grains and gluten-free cooking lately.   Since getting a Wondermill grainmill to participate in their Grain Mill Wagon Challenge, I have also been dabbling in grinding these different grains up.  The thing is with a Wondermill you can grind up legumes as well as grain.  I have wanted to try my hand at making pappadum (Indian lentil wafers) for some time now, but most recipes I found use ready made pappadum.  Last weekend, I fired up the mill & ground a bag of lentils to give it a go, at making these gluten-free lentil wafers from scratch.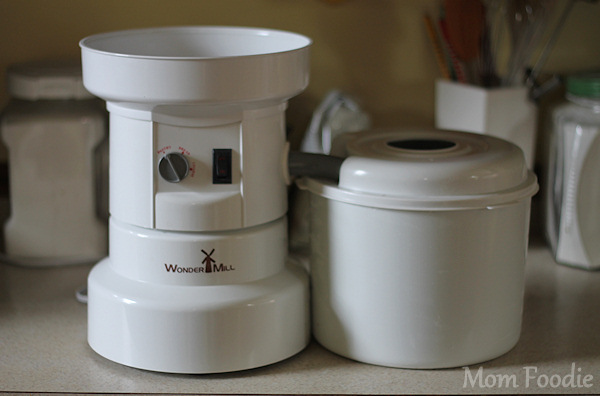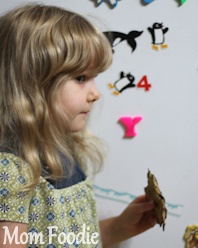 The process of making the pappadum crackers was quite time consuming, but my daughter surprisingly loved them. She grabbed a few while I was cleaning up, and chomped them right down.  I was happy to see this because not only am I trying to limit gluten in her diet, but getting her to eat enough protein can be a difficult task.  I will make these lentil wafers again, but in a much smaller batch.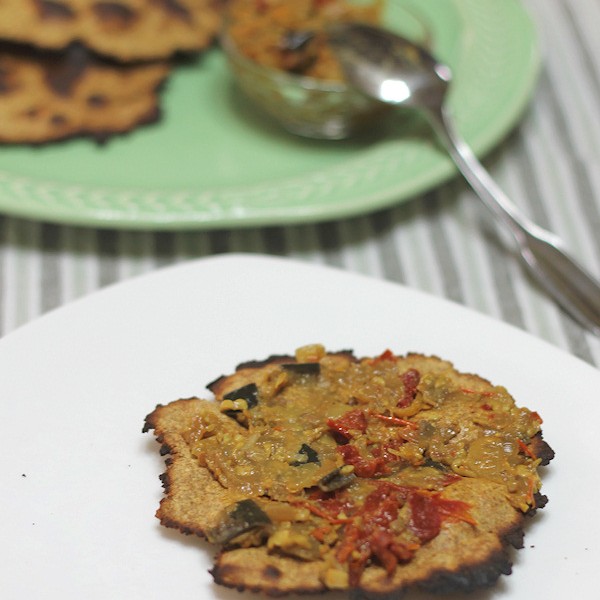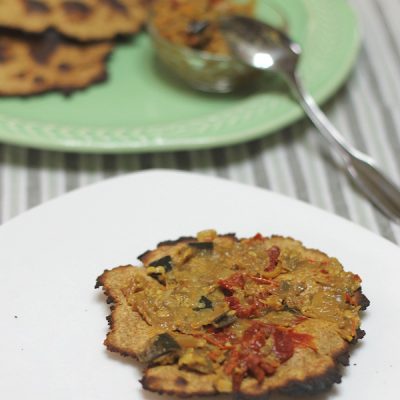 Ingredients
1

lb.

dry lentils

½

teaspoon

Kosher salt

¼

teaspoon

cumin

¼

teaspoon

curry powder*

¼

teaspoon

ground pepper

water
Instructions
Grind the lentils in grain mill on pastry setting.

Put all dry ingredients in bowl and mix.

Gradually add 9-11 tbs of water, just enough to make dough stick, but a little crumbly.

Make a small ball of dough between the size of a large marble & a golf ball.

Place on floured surface, and press down with your hand, the flatten it out a bit.

Roll out very thin with rolling pin. When you think it is thin enough, roll it out a bit thinner.

Place the wafers on baking sheet and place under broiler.

When parts start to brown flip over, and broil other side. This process goes very quickly, so watch closely.
Notes
Make a small batch to start, so you can gauge if your wafers are rolled thin enough. *Most recipes for pappadum do not have curry in them, just cumin. If you prefer to skip the curry, double up on the cumin, or get adventurous and toss in a different spice.