Make Oatmeal Pizza! This gluten-free oatmeal pizza crust recipe is made from a simple oat flour ground in the food processor. Yup, basic oatmeal with yeast and a few other household ingredients.  No special equipment or ingredients from the specialty food section to make this oatmeal pizza dough.  It is pretty quick to prepare as well.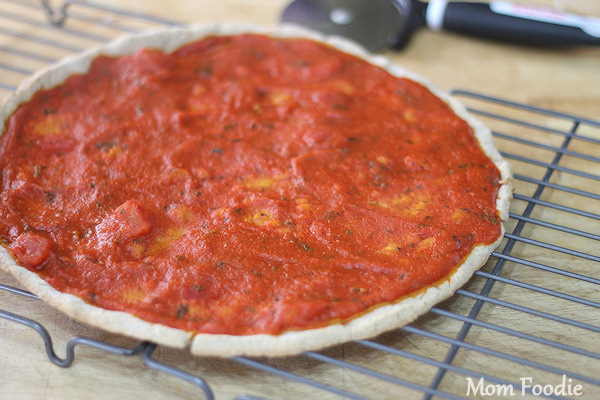 If the oatmeal pizza above looks a tad bit boring to you, thank my daughter for that, her fave pizza is just sauce on a crust.
Oatmeal Pizza with Easy Oat Flour Pizza Crust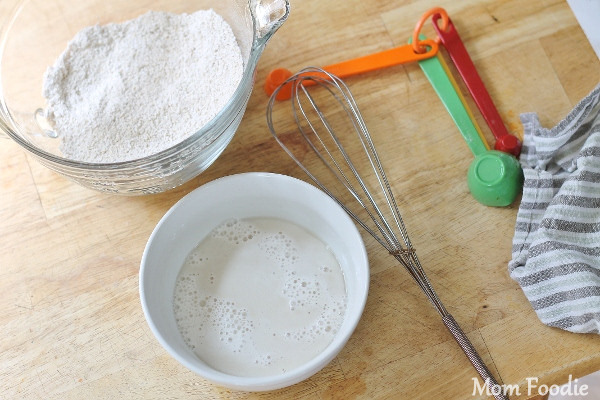 This gluten free oat flour pizza crust is good for thin crust pizzas. It comes out pretty crispy, and isn't tough. That being said, it isn't going to knock your socks off, and have you proclaiming it is the best dang pizza you ever had, but if you need a gluten free dough, this one is easy and inexpensive to make with oatmeal and  ingredients most homes will have already, and it doesn't suck…what an endorsement…lol.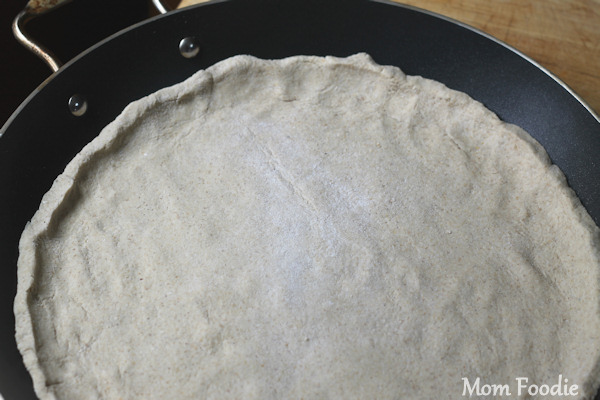 I will be making another oatmeal pizza with this easy pizza dough very soon, only next time I'm thinking pesto with fresh mozzarella, which would compliment this crust far better than my little one's preferred "plain" style.