Using stale beer in your garden is a smart frugal habit. The leftover beverage can certainly be helpful in your organic gardening efforts. Here are some of the uses for beer in the garden and yard.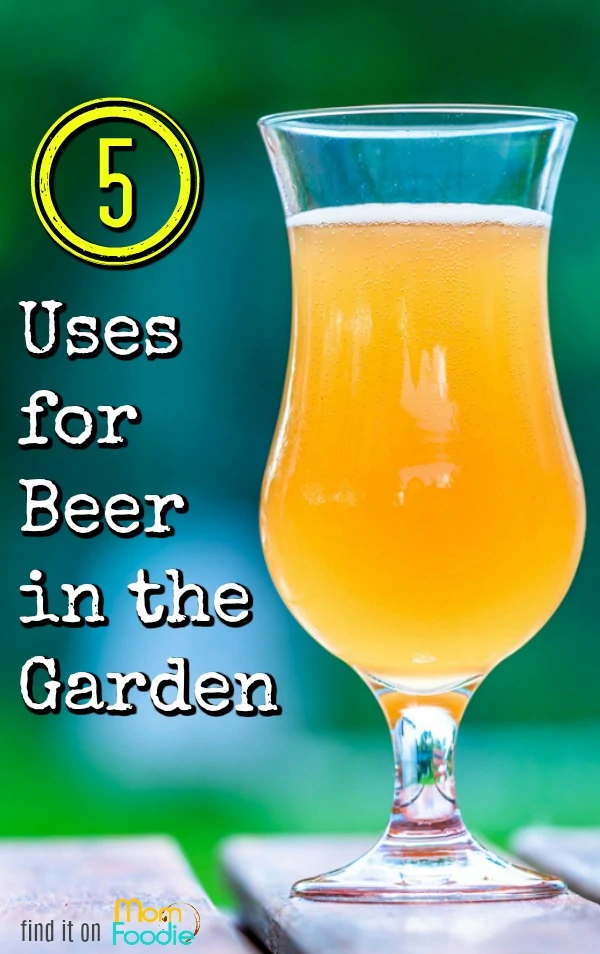 Uses for Beer in the Garden
When it comes to creative ways to help your garden thrive you may be surprised at some of the random things that can really help your garden. Like leftover stale beer from your cookout or summer bonfire. Instead of tossing out the beer dump in into your garden.
Slugs in the Garden, Beer Solution
Do you have a slug or snail problem in your garden? These common pests can be a real issue but a little beer in a shallow dish will attract slugs and snails like a magnet away from your plants. They will drown in the beer and leave your garden plants alone.
Beer in Compost
Beer makes a great addition to your compost bin. The natural yeast and complex carbohydrates in beer are great for helping break down the organic compounds in your compost pile. This gives you a richer compost when it is done processing. Read more on What To Compost and What Not to Compost
Beer Fruit Fly Trap
Have an issue with fruit flies near your compost? make a fruit fly trap by filing a jar with beer and a few drops of dish detergent. They will be attracted to the stale beer and go in for a drink but the soap will keep them there and drown the fruit flies.
Inside the house, I prefer to place the beer in a glass tightly sealed with plastic wrap with tiny holes punctured in the top. Fruit flies get in, but struggle to get out. Place at least a few feet away from where you leave produce out.
Beer as Fertilizer
Is stale beer good for plants? Absolutely. Along with all that yeast and sugar, beer contains potassium, calcium, magnesium. These are all things that help plants thrive.
If you need organic fertilizer for your entire garden or lawn you can mix beer into the water you are giving your plants. This is super easy with a simple spray attachment for your garden hose. Simply fill the chamber and water your lawn or garden. Repeat every couple of months. You can store stale beer for quite a while and still use it in your garden when you have enough.
Tomatoes and pepper plants particularly love the nutrients in stale beer. Dumping beer directly at the base of these plants can assist plant growth and help them form more fruit.
Stale Beer Mosquito Spray
Using flat stale beer in mosquito repellent has been a successful choice for many gardeners. Once the alcohol dissipates, they do not care for the remaining scent of beer nor do they like mint.
The repellent is a combination of; stale beer, blue mouthwash and epsom salts. See recipe below for exact measures.
Mix and use in spray bottle or use the larger batch option and spray your whole yard. The spray is effective up to 2 months, but will need to be reapplied after heavy rains.
So next time you find yourself with stale beer laying around don't toss it out. There are so many practical garden uses for beer.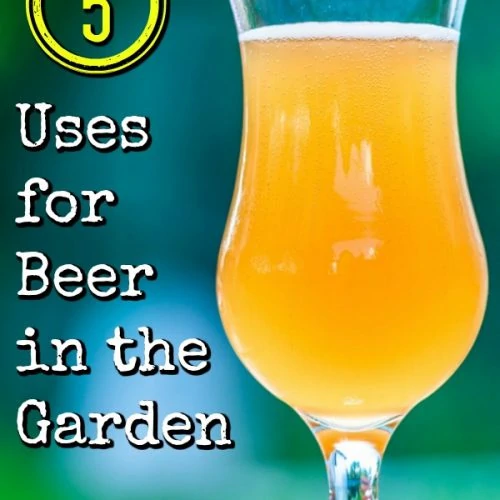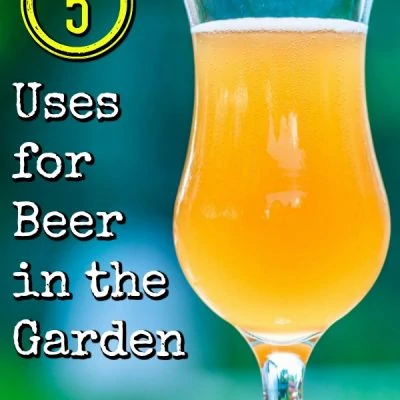 Print Recipe
Beer Mosquito Spray Recipe
Ingredients
12

oz

beer

flat

⅔

cup

blue mint mouthwash

1

cup

epsom salts
Instructions
Mix well and pour into a spray bottle. If spraying the entire yard  use 3 cans of beer, a large bottle of blue mint mouthwash and 3 cups of epsom salts.

The repellent can be effective for up to 2 months. If you get a lot of heavy rain the effectiveness will be significantly reduced.