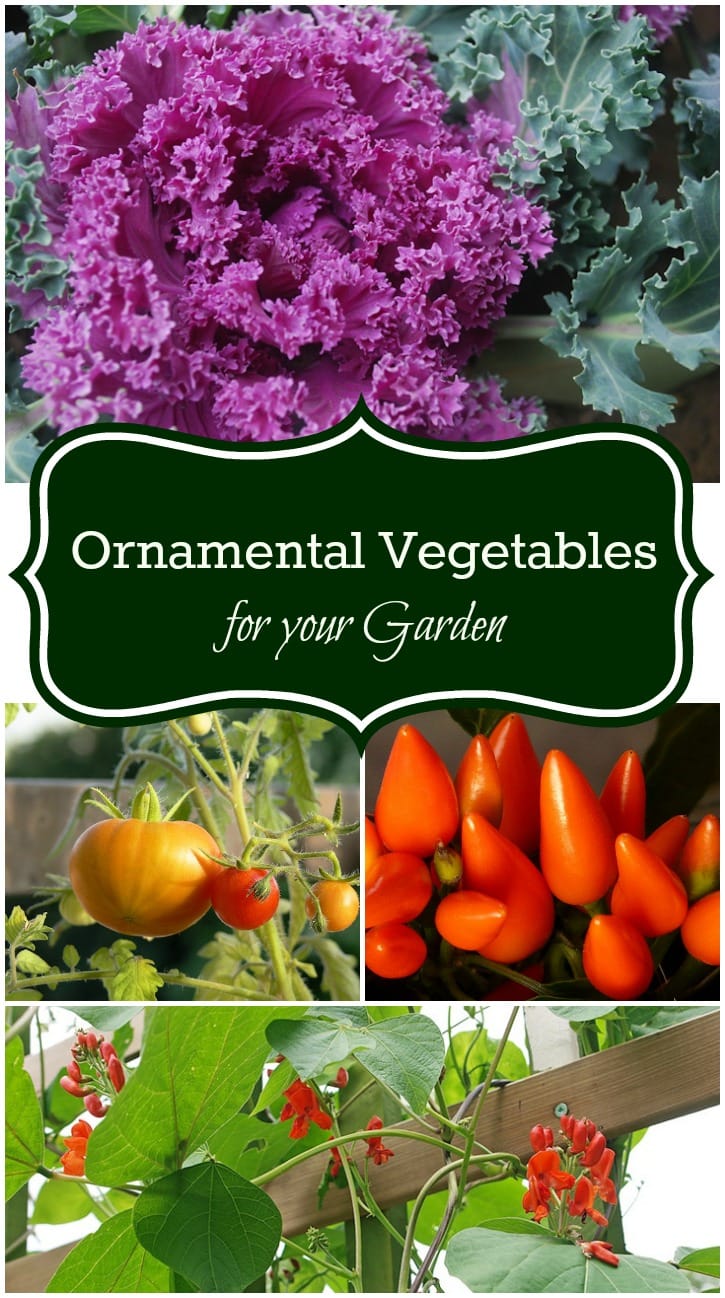 Ornamental vegetables are a great way to add color and texture to a garden that needs a little perking up, especially in the spring and fall months. Bright reds, purples, interesting shades of green and blue, ornamental vegetables come in so many forms in all the vegetable families. These ornamentals are perfect for tucking into your garden beds because for the most part they are very contained, which means you can use them to create borders or patterns, come with variegated leaves or brightly hued fruit and can help balance out a garden that has empty spaces at odd growing times.
4 Ornamental Vegetables to Consider for your Garden
Try adding these ornamental vegetables to your garden for any reason, but just remember that they need to be provided for just as they would if they were being grown in a vegetable garden.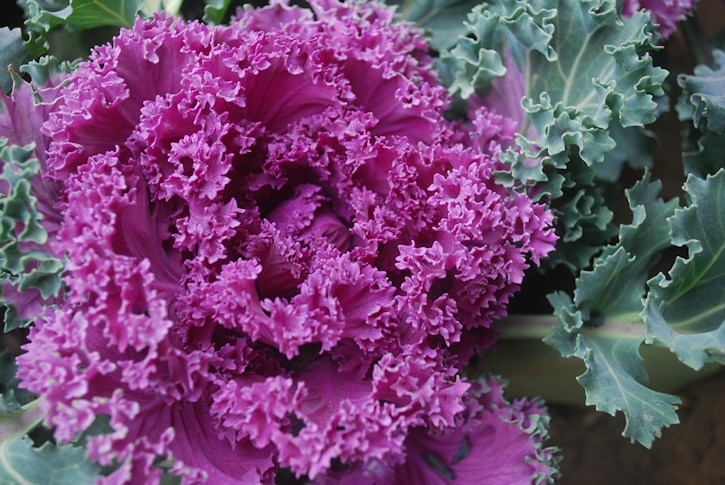 Ornamental Kale
Ornamental kale is a great garden and potted container addition during the fall months or any gardener trying to add color in colder climate zones. These frilly bunches of vegetables come in so many varieties that are increasingly personalized to create just about every combination of color, leaf and texture. You can find tight, small kale varieties, or tall leafy varieties that can be used to add just the type of look in the garden that you are after.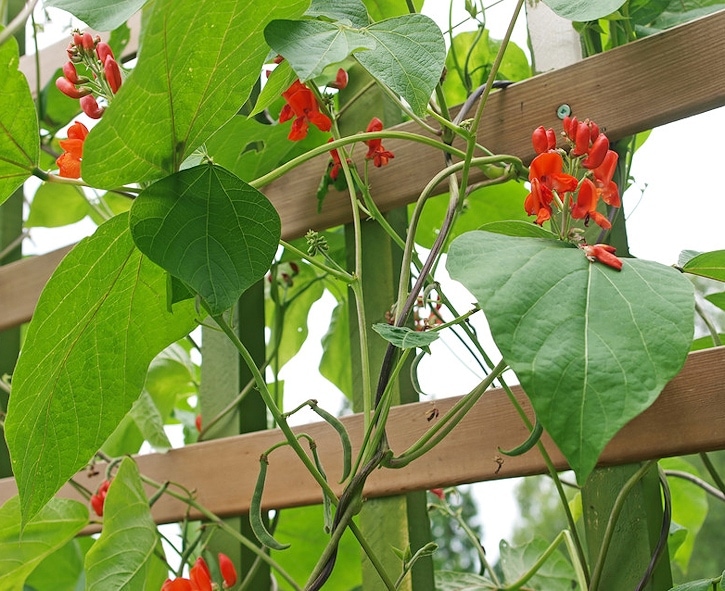 Ornamental Beans
Beans are a great vegetable to grow in the garden for food, but there is also the ornamental variety known as Scarlet Runner Bean that Adds beauty to the garden as well. You can easily add this to any prominent spot in the garden where there is room for a vertical grower. This tall and fast grower produces red flowers along the vine and bean filled pods that taste great.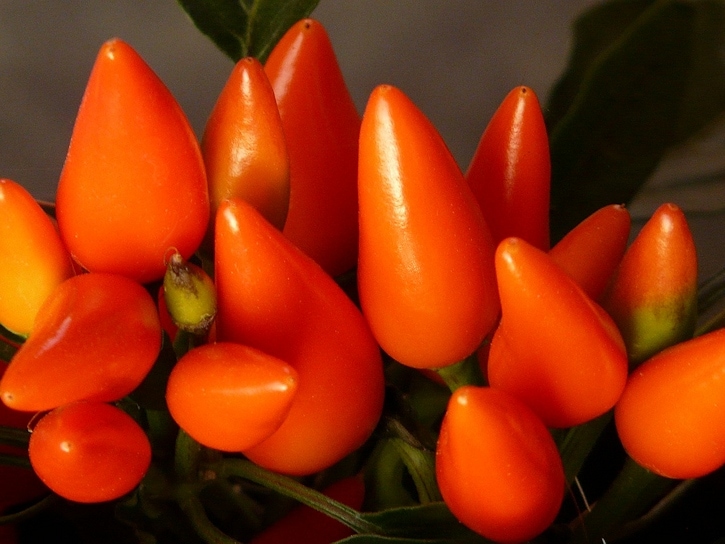 Ornamental Peppers
Like ornamental kale, peppers have been widely crossed in order to create dozens of ornamental varieties that will please every gardener. Whether you are looking for purple, red, orange or brown varieties of pepper, there is something to please. These varieties are great for the front of garden beds and containers because they are almost always created with a compact size.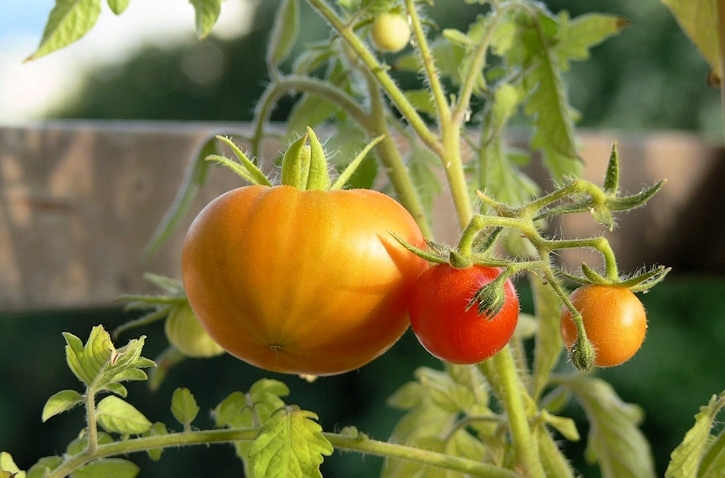 Ornamental Tomatoes
Tomatoes are always fun to find in flower gardens because they are unexpected, but really do fit in very well with other plants. There are a lot of different varieties of tomato plants that could just be added as ornamental vegetables, even though they are not necessarily considered ornamentals. A variety like, Cherokee Chocolate Tomato is made to have a deep brown color that stands out in the garden. Another option is to look to bright orange and yellow heirloom varieties which will provide plentiful options in seed.
Editor note: I would also consider eggplant, as many varieties of the plant are quite lovely, both in flower and fruit.  Even the stems on some are a vivid purple.   Of course, nasturtiums and other edible herbs and flowers are wonderful to pair with the ornamental vegetable choices above.   Eat your pretty garden 🙂