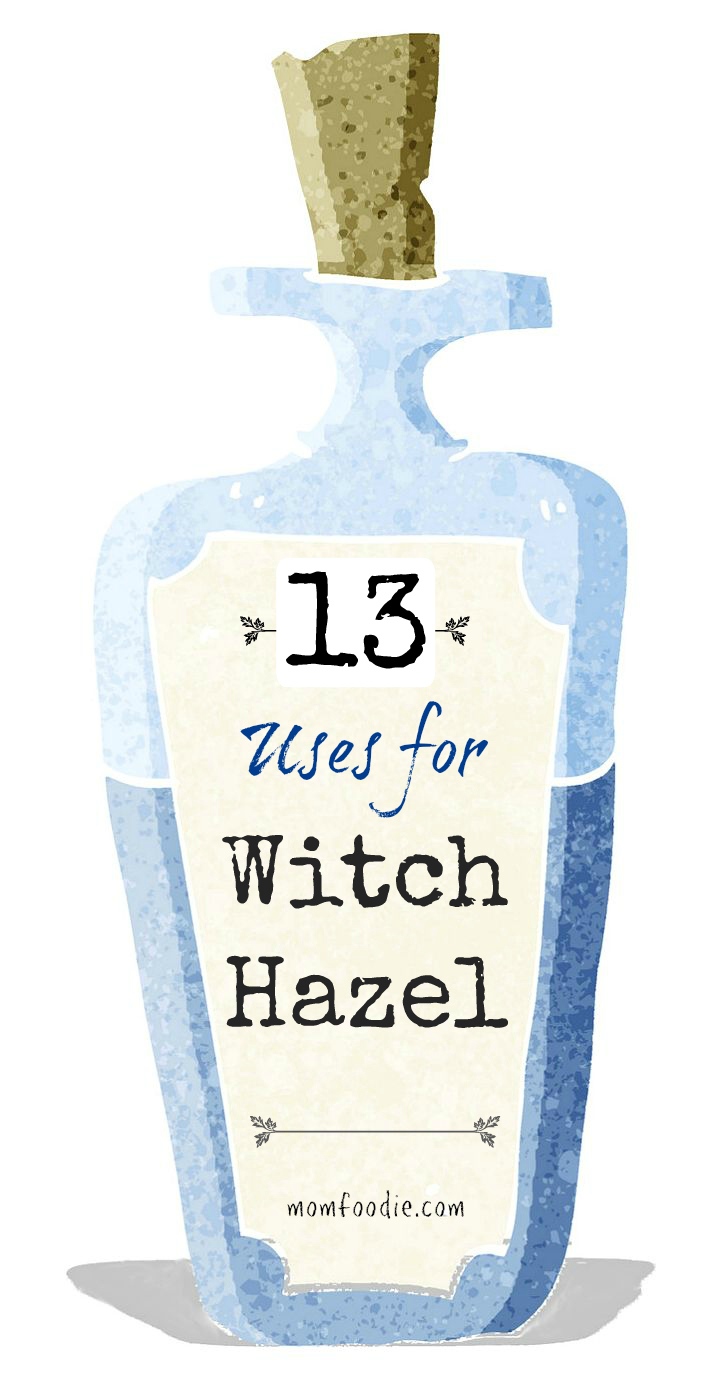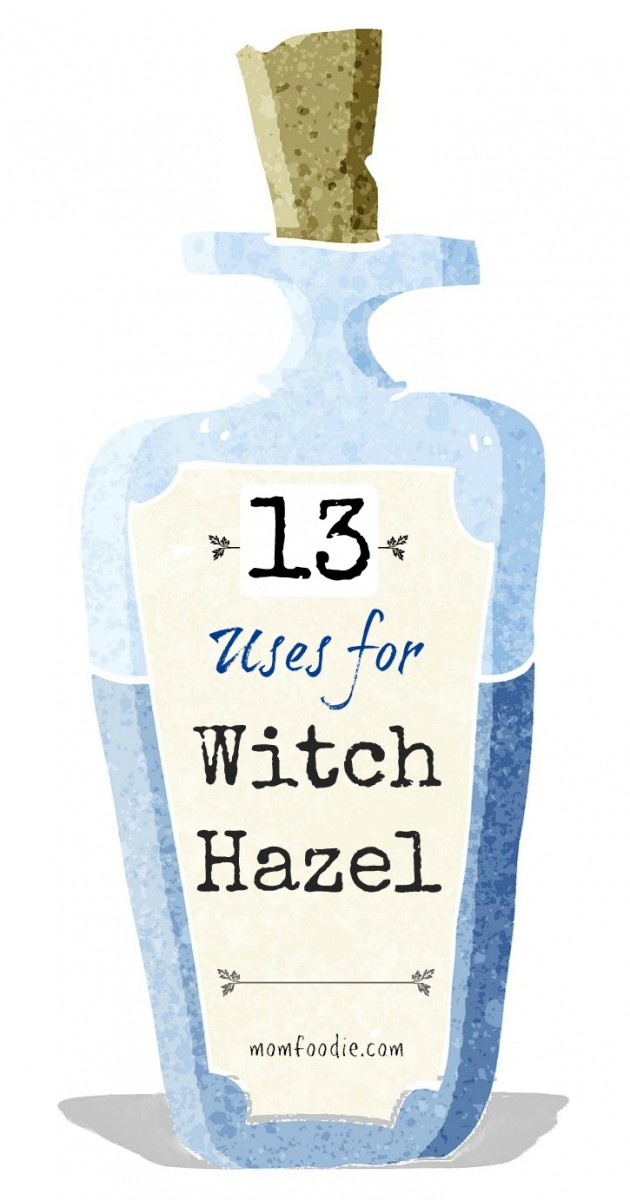 Witch hazel has many uses in and around the home. It is derived from the leaves and bark of the Hamamelis Viginiana, a common shrub in North America. Native Americans have used Witch Hazel medicinally for generations, but it is currently becoming popular with the mainstream public.   When purchasing witch hazel, be sure to not buy the variety that has isopropyl alcohol in it. That type will not work for many remedies, and may actually do more harm than good.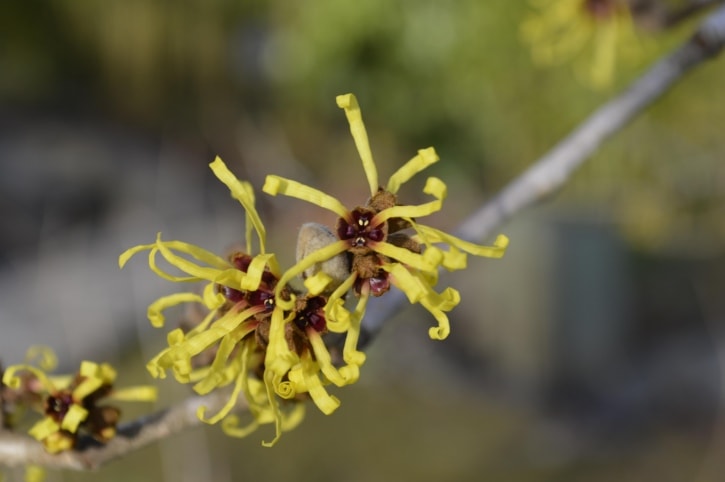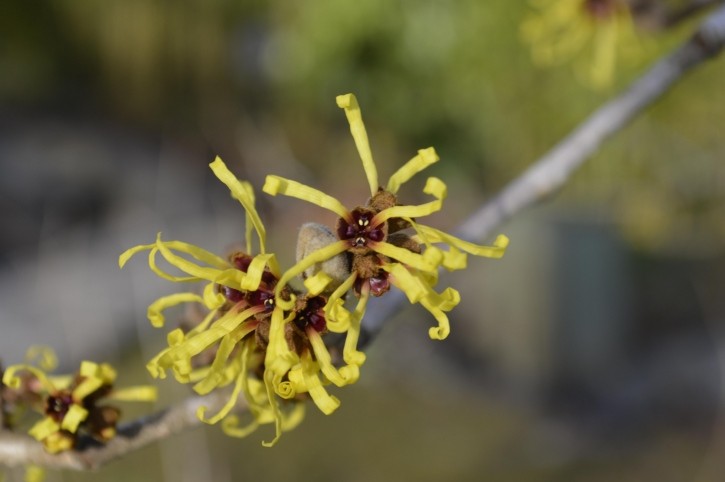 Uses for Witch Hazel
Astringent - By applying witch hazel to the skin it will act as an astringent which it what it is most well known for. It has been said to work wonders at clearing and keeping acne at bay as well as clearing up skin blemishes.
Fade Bruises - Apply it to bruises to make them fade at a faster pace than usual. This will also work for beauty marks and often time on recent scars or healing wounds to prevent scars.
Stop Bleeding - Putting witch hazel on a wound can make the bleeding stop quickly as well as speed up the healing process and reduce the scaring that may occur.
Sore Throat - To help cure a sore throat, gargle with witch hazel tea. This will not only help clear the bacteria but it will also heal it faster for a speedier recovery.
Swimmers Ear - Placing a few drops into the ear canal, letting it sit for a few minutes and then draining and drying it can relieve swimmers ear in all ages.
Sunburn - Mixing witch hazel into an aloe gel, or purchasing aloe with it in can relive the pain of sunburn and help to heal the burn.
Bug Bites/Stings/Poison Ivy - Witch hazel can be especially helpful if you enjoy being outdoors often. Applying it to bug sites and stings as well as poison ivy will alleviate the pain and itchiness.
Diaper Rash - Witch hazel can soothe and assist in healing of diaper rash.
Under Eye Bags - Clear up those under eye bags by dabbing witch hazel on the affected areas. Because of its astringent like qualities it will rejuvenate and tighten the areas reducing the bags in the skin.
Remove Hair Dye Stains - Soak a cotton ball, then dab and gently rub stain on skin.
Clean Floors – A mixture of ¼ cup witch hazel in a quart of warm water is great for quick clean-ups on tile floors.
Remove Stubborn Stickers - Dab some witch hazel right on the sticker.  In many cases, the sticker will wipe right off a couple minutes later.
Clean Jewelry/Chrome - Just wipe with witch hazel soaked cloth.