A Turkey Reuben Sandwich is even better with kimchi in place of the saurkraut!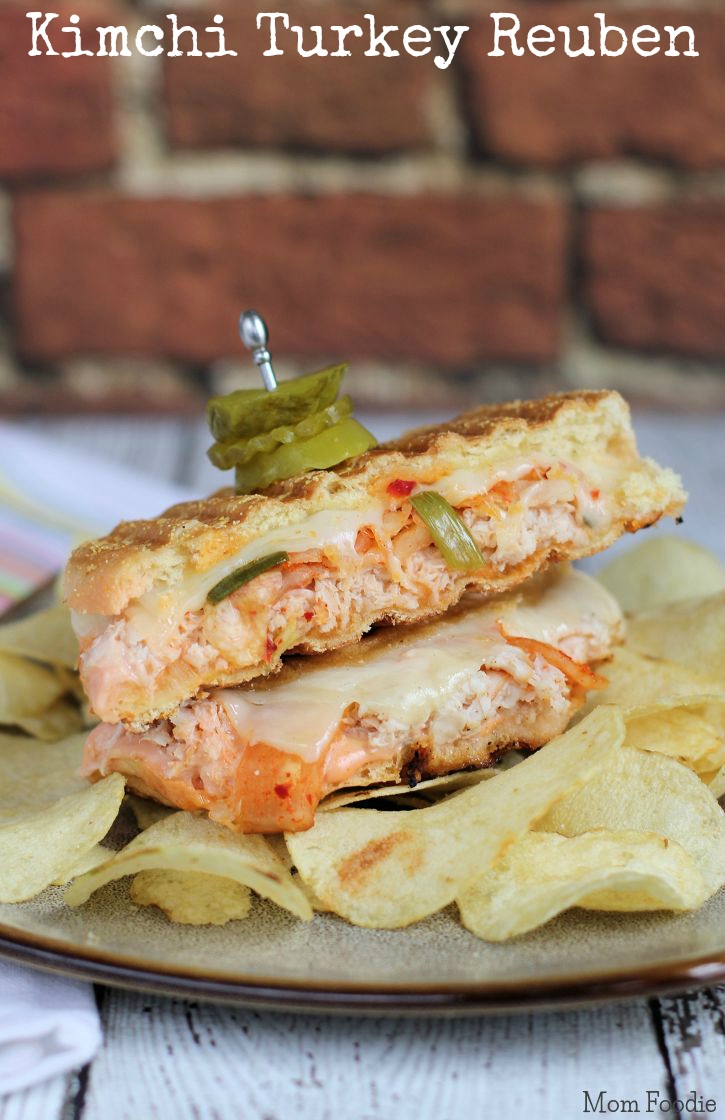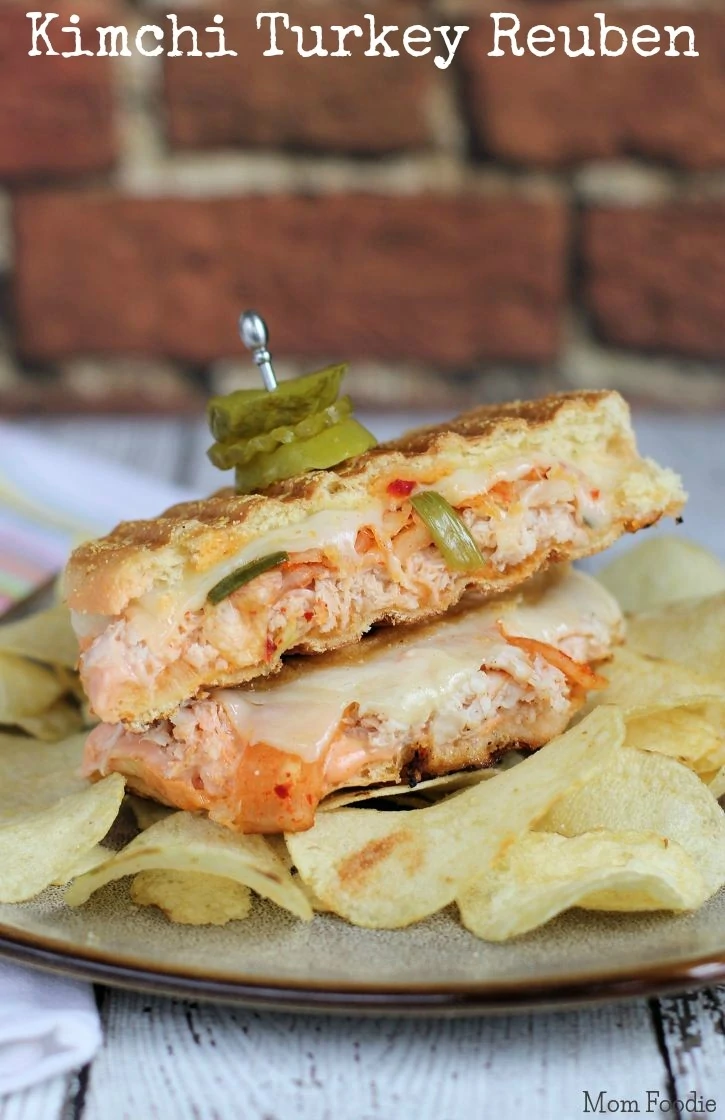 I have been making Kimchi Turkey Reuben sandwiches for quite some time. The recipe first started when I didn't happen to have any sauerkraut in the house, but did have kimchi on-hand.  Both are types of fermented cabbage, so it seemed to make sense.  It worked out great, and I have changed very little since that first time.  I just chop the kimchi now, so that it is easier to eat in a sandwich.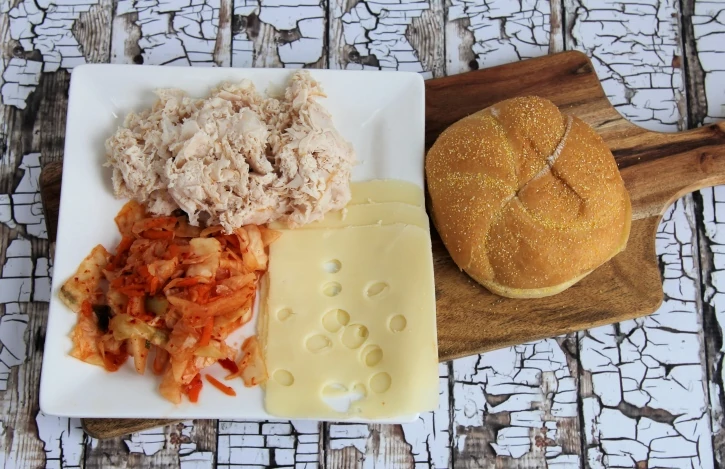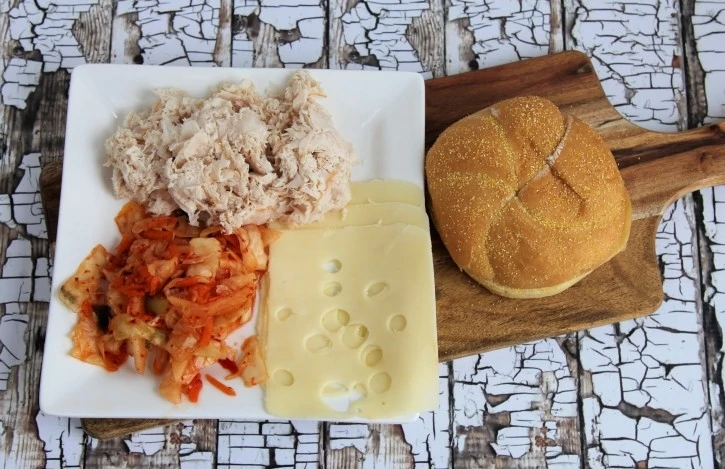 As you can see, I put almost as much kimchi as turkey in this twist on the Reuben.  It adds a nice crunch & I like the spice it adds too. Kimchi is also widely available in mild, if you don't like the heat.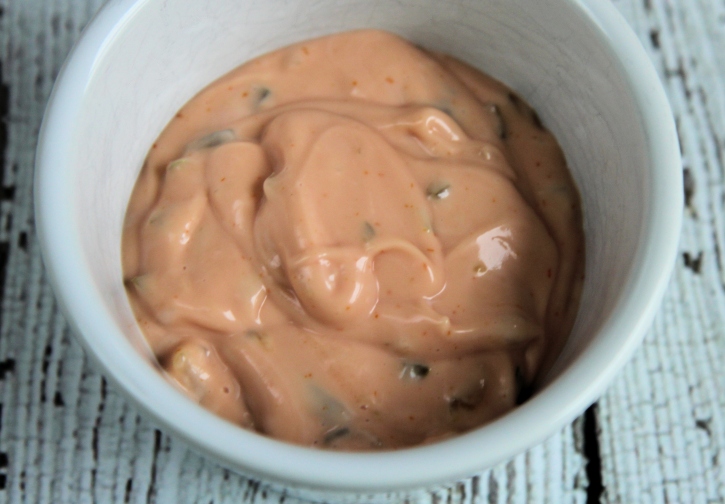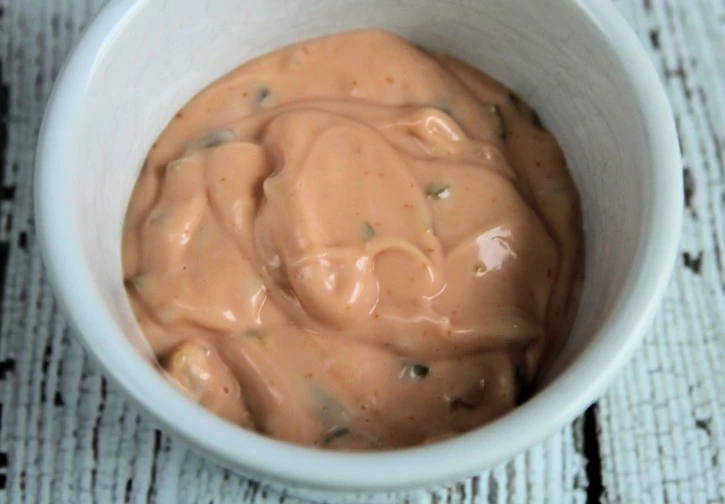 I actually rarely have Russian dressing in the house, so I mix my own.  It's easy (recipe below).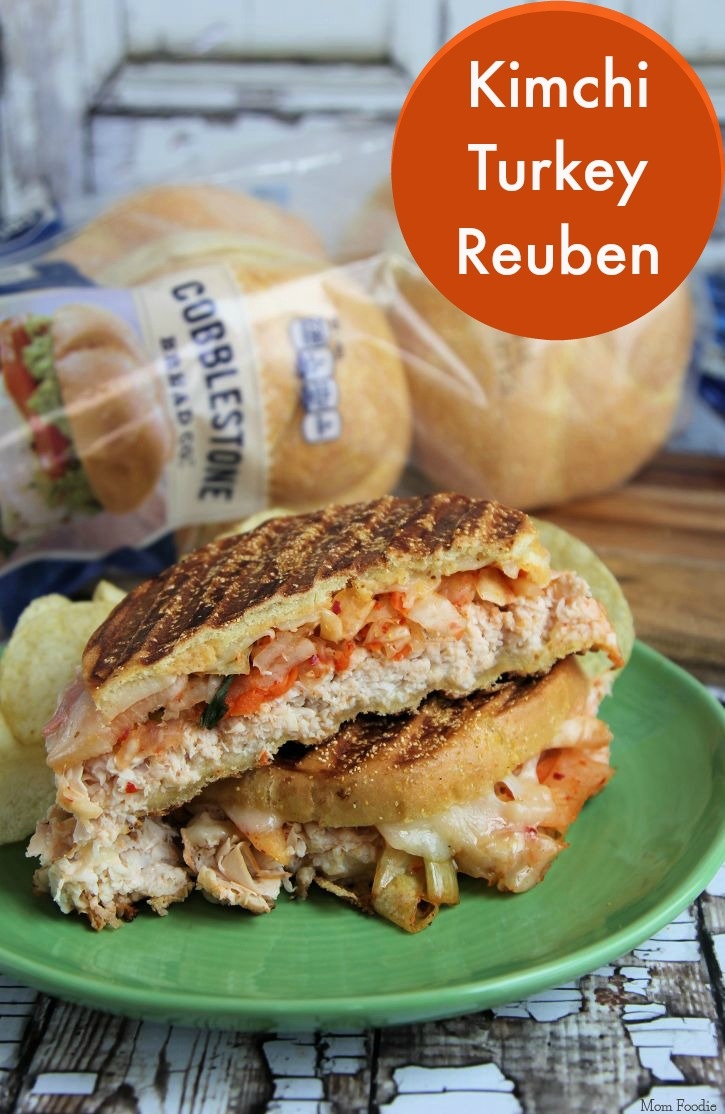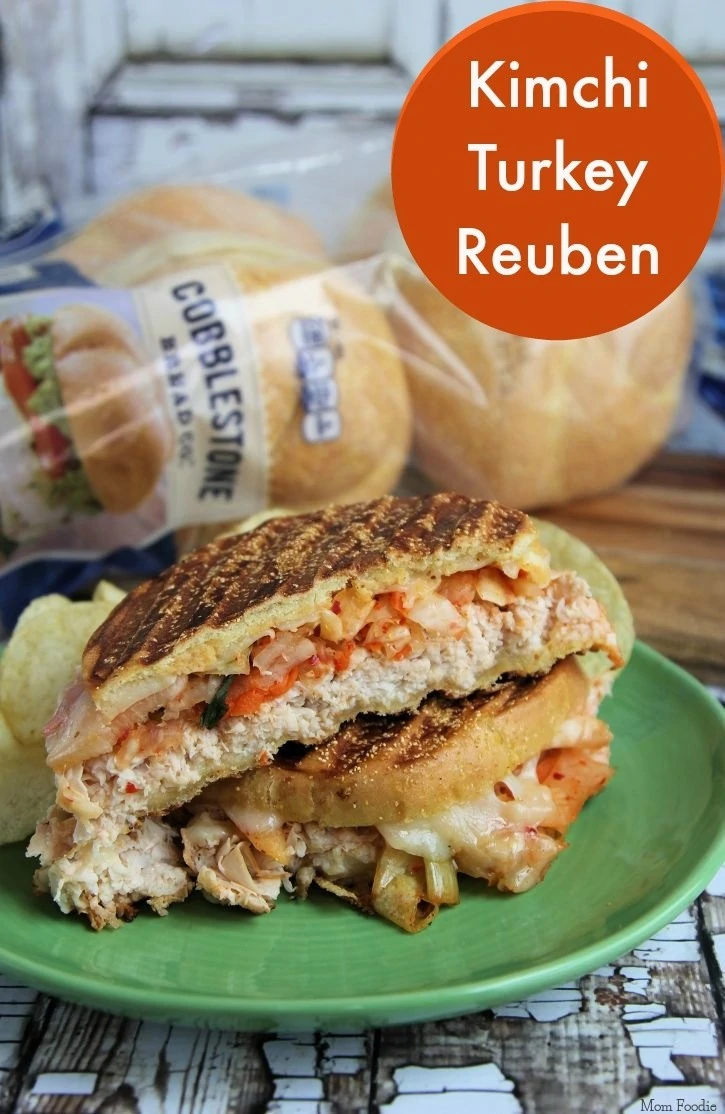 You may just find yourself making these all the time.  It is one of my favorite sandwiches, and a great way to serve something a little different without going too far out of the comfort zones of your friends and family.  You may just make them kimchi converts.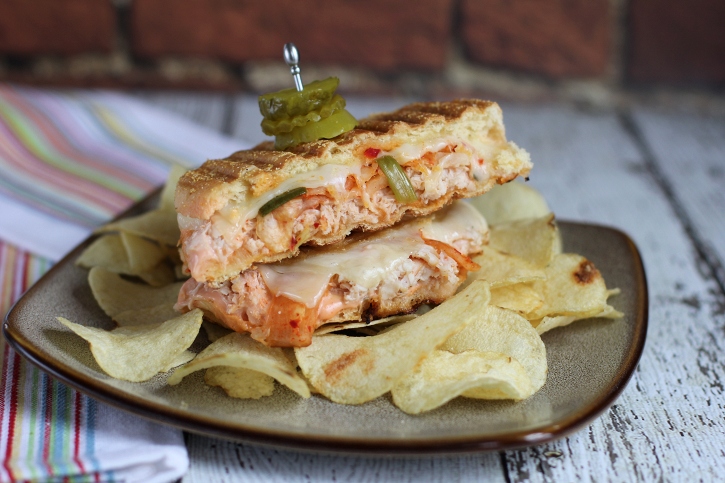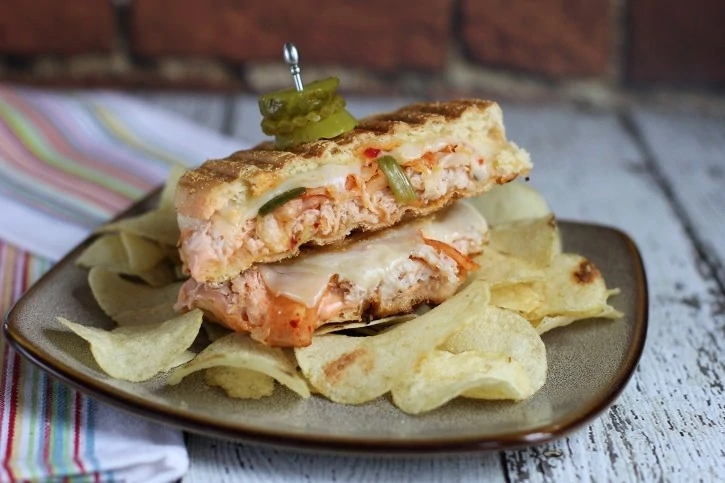 Serve with homemade kettle chips, classic macaroni salad or Hellmanns potato salad on the side.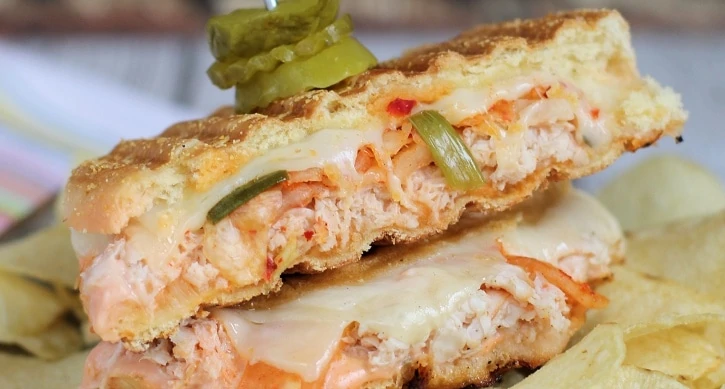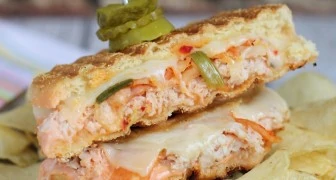 Ingredients
Kaiser Rolls

Kimchi

Swiss Cheese

Russian Dressing

shaved turkey

butter
Instructions
Preheat Panini Press or griddle on med.

Chop kimchi into narrow pieces.

Open each roll and slather bottom piece with dressing, top with a couple ounces of turkey, then evenly add a generous layer of chopped kimchi . Top each with a couple slices of swiss cheese and replace top of roll.

Butter the top and bottom. Grill until bread is crisp and cheese is nicely melted.

Slice in half and serve.