This banana jam recipe is great to make any time of year as the fruit is always readily available. It is one of the most budget friendly homemade jam recipes too, since overripe bananas are so inexpensive.
Until you try a peanut butter banana jam sandwich you don't really know what your favorite jam is! This preserve is a fantastic edible gift idea too.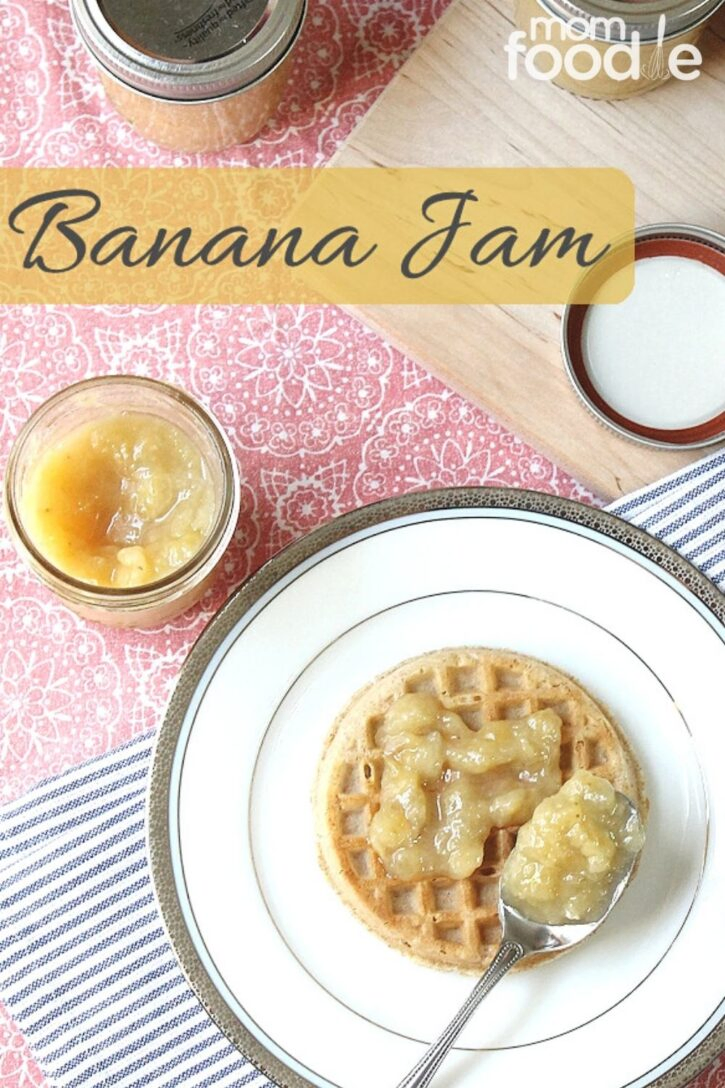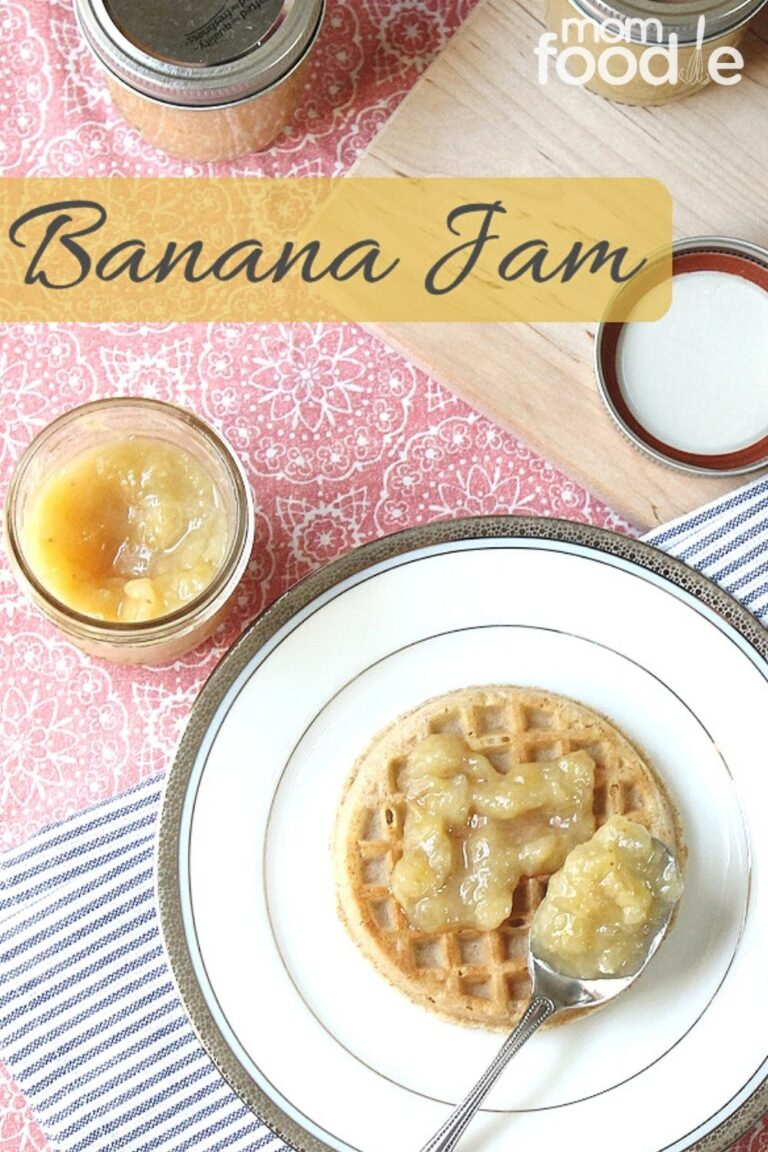 Banana Jam - A Family Tradition
When I was a kid (ahem...way back in the 1970's), my mother used to make us this banana jam that we LOVED. We lived in a rural area, and she did a ton of canning and made other preserves. The jars in the cupboard that really drew me though were filled with banana jam.
A few years back, I asked her dig out this old banana recipe for me. I can't remember if she found it, or we grabbed another version off the web, but I made a few batches. It was good, but not quite the way I remembered it.
Over this past weekend, I ended out buying a lot of overripe bananas cheap. I was long overdue to make another batch of this jam, and decided introduce it to my daughter rather than making banana bread yet again. This time, I was going to figure out how to replicate the original recipe though.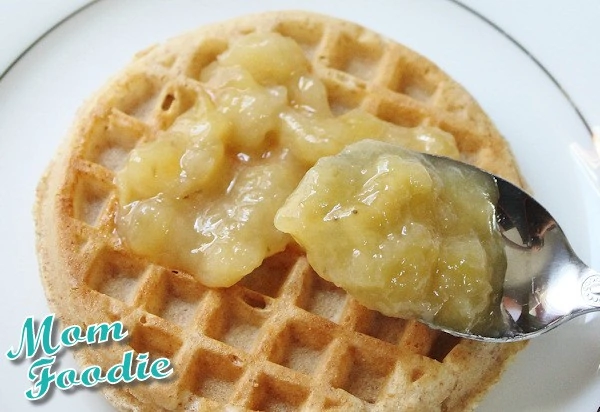 How to Make Banana Jam
The banana jam recipe I'd made last time came out a little too "orangey". I wanted the banana flavor to stand strong, with just a subtle citrus accent. I chose to use less OJ and add a little lime juice*. I also reduced the sugar slightly, so it could also double as a banana topping for waffles or ice cream.
The results were spot on (in my opinion anyway), and I now have the new recipe version readily available right here next time I want to make a batch.
*lemon juice would also work well.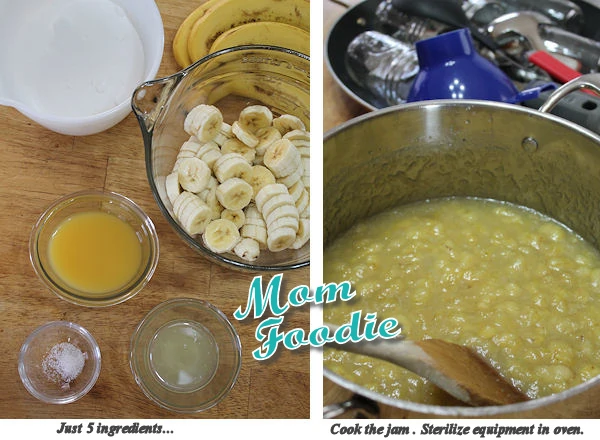 So here it is, my easy banana jam recipe for you. If you are trying to avoid HFCS and preservatives in your family's diet, this might be a good choice to try.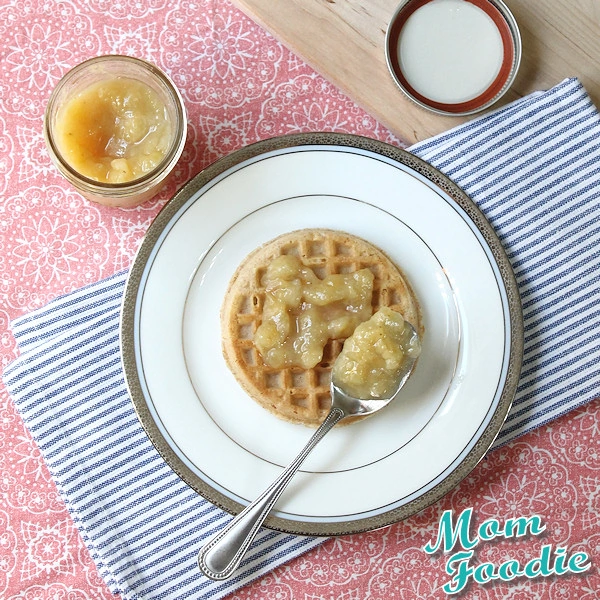 The homemade jam recipe makes a great edible gift. Bananas are one of the few fruits that is affordable in bulk for jam making year round. You can even make this inexpensively in December for Christmas gifts.

Serving Banana Jam
While the banana preserves are of course fabulous on a peanut butter sandwich, that is just the start. Banana jam is great spread on English muffins, banana bread or scones. Use it as a banana sauce on desserts or a wonderful topping for waffles, pancakes or vanilla ice cream.
Can I skip the lime juice?
No. You will need lemon or lime juice to ensure there is enough acid in the jam as bananas aren't acidic. If you are not keen on it you can stir in 1 teaspoon of citric acid in instead.
How ripe should the bananas be?
The bananas should be from yellow ripe to slightly over ripe with brown spots.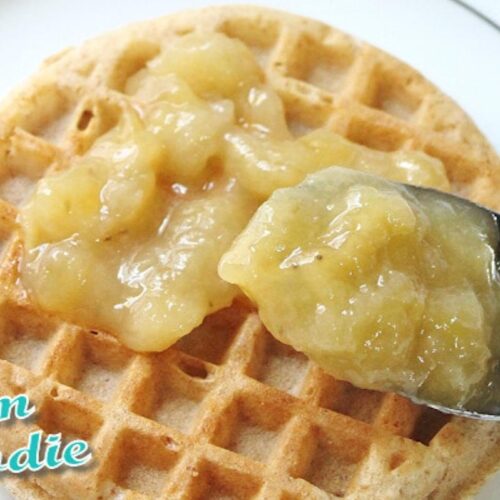 Banana Jam Recipe
Banana jam is easy to make with this recipe and quite delicious! It also makes for a great banana topping for waffles or ice cream.
Print
Pin
Rate
Servings:
4
jars (about 8-10 servings in each
Ingredients
5

cups

ripe bananas

sliced

2

cups

sugar

granulated sugar

½

cup

orange juice

3

tablespoons

fresh lime juice

, or lemon juice

generous pinch of salt
Instructions
Preheat oven to 250 degrees.

Put all ingredients in large pot over med heat.

Once the jam starts to bubble, reduce heat and simmer for 15 minutes, stirring occasionally.

While the jam is cooking place jars, lids and any equipment that will come in direct contact with the jam into the oven. Bake for 10 minutes, then shut off oven, but leave items in there until you are ready to use them.

Once jam is cooked, ladle the hot jam into the jars and place lids and screw tips on. As jam cools vacuum will be created and lids will seal (you will generally hear a pinging sound when the seal happens).
Notes
Makes 4 standard jelly jars worth. Bananas are one of the few fruits that can be bought year round inexpensively, so it is great go-to recipe for last minute holiday gifts.
For a spiced rum banana jam, swap ½ the white sugar for brown sugar and add a ½ teaspoon of cinnamon and a ¼ cup of dark rum while simmering.
Nutrition
Calories:
81
kcal
|
Carbohydrates:
21
g
|
Potassium:
133
mg
|
Sugar:
17
g
|
Vitamin A:
30
IU
|
Vitamin C:
5.3
mg
|
Calcium:
2
mg
|
Iron:
0.1
mg