These Biscoff Sweet Rolls with Banana are sweet treat worth scratch baking. The dessert rolls are perfect for a special breakfast or brunch!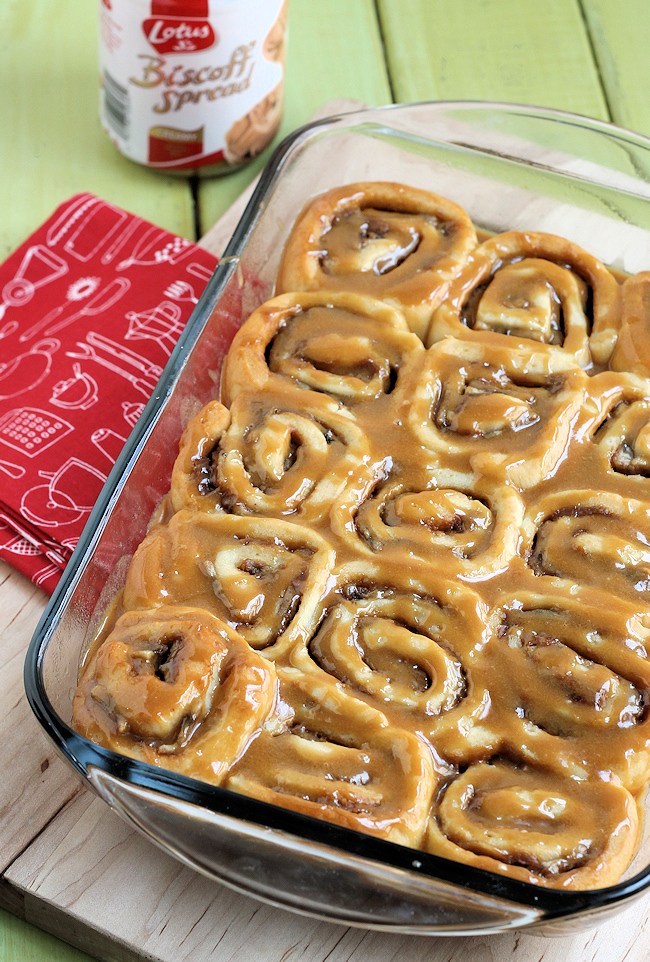 My initial thought when trying biscoff spread was how yummy it would be in a cinnamon roll/bun type of dessert, so I revisited that thought and made a batch of Biscoff Banana Swirl Rolls.  They were indeed quite yummy, hence I'm eating salad today...lol.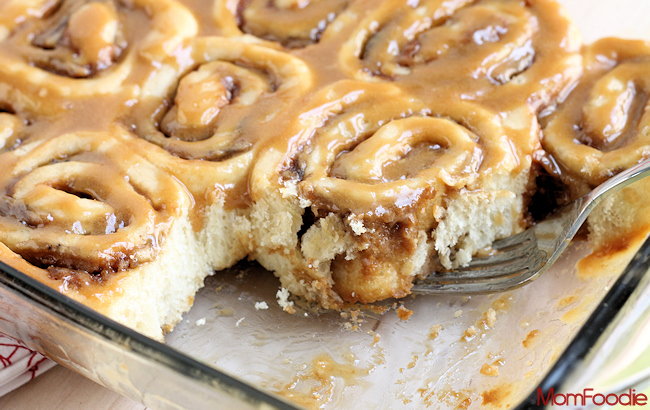 For the sweet roll dough, I turned to my 1963 edition of the McCall's Cook Book, a yard sale purchase about 10 years ago.  The book is a tad bit battered (both through wear & splatters) and the spine has been unceremoniously repaired with packing tape, all courtesy of moi, but whenever I need a basic recipe, it rarely fails me.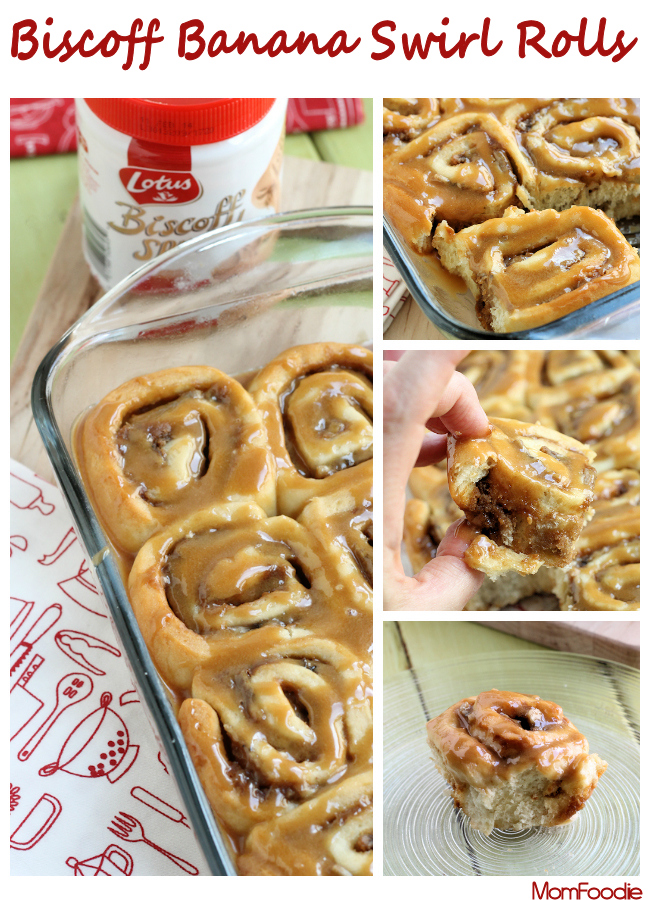 The rolls were nice straight out of the oven (I had some overflow in another dish, that I tried without glaze), but the Biscoff glaze elevated them to full dessert status.  I may try making this recipe with sauteed apples this fall instead of the bananas, they would go nicely, as well.
If you love Biscoff. be sure to try my Biscoff Peach Pavlova Recipe and Cookie Butter Popcorn too!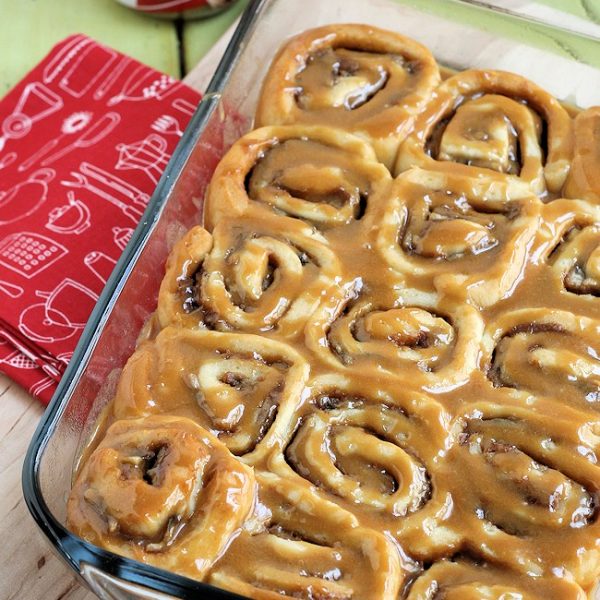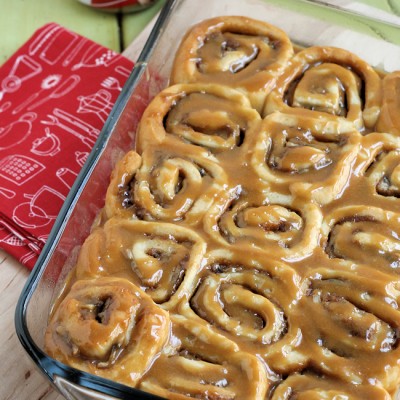 Ingredients
¼

cup

warm water

2 ¼

teaspoon

active dry yeast

1 packet

¼

cup

milk

¼

cup

sugar

½

teaspoon

Kosher salt

¼

cup

butter

3 tbs in dough, 1 tbs for basting rolls

1

egg

beaten

2 ¼

cups

all-purpose flour

⅔

cup

Biscoff spread

4

bananas

sliced
Glaze
2

tbs

Biscoff spread

¼

cup

confectionery sugar

2

tbs

warm water
Instructions
Stir yeast into warm water and set aside.

Put milk, sugar, salt & 3 tbs butter in small sauce pan over medium heat, stirring frequently, until butter is melted and sugar is dissolved. Remove from heat and set aside to cool until lukewarm..

Place flour and egg in large mixing bowl add both liquid mixtures, and turn with dough hook attachment until soft smooth ball forms.

Gently knead dough a few times on lightly floured surface, then form into ball, lightly oil an place in bowl losely cover with plastic wrap to rise.

Once dough has doubled in size: Preheat oven to 350 degrees

Punch down dough, then stretch out like a large rectangular pizza.

Spread Biscoff over the dough, then cover with sliced bananas.

Begin rolling one of the longer ends over. Gently press down as you roll, and try to keep rolling somewhat evenly. You will end out with a long roll. Cut into 1 inch thick slices, and place against each other in baking dish that has been coated with non-stick cooking spray or greased. (If you prefer more loose rolls take a couple minutes off bake time).

Melt 1 tbs butter & baste over rolls. Place in oven to bake for 26-28 minutes.

Once lightly golden at edges remove and let cool down.

Whisk toegether glaze ingredients and once the rolls are cool, drizzle it over them and serve.