Try this easy Cronut recipe and enjoy this cross between a donut and a croissant right in your own home.
All you need is a large skillet or deep fryer, some oil and a few simple ingredients to make this easy twist on cronuts. Is the recipe absolutely authentic like the original New York cronuts? No, but this yummy hack and won't take hours to make.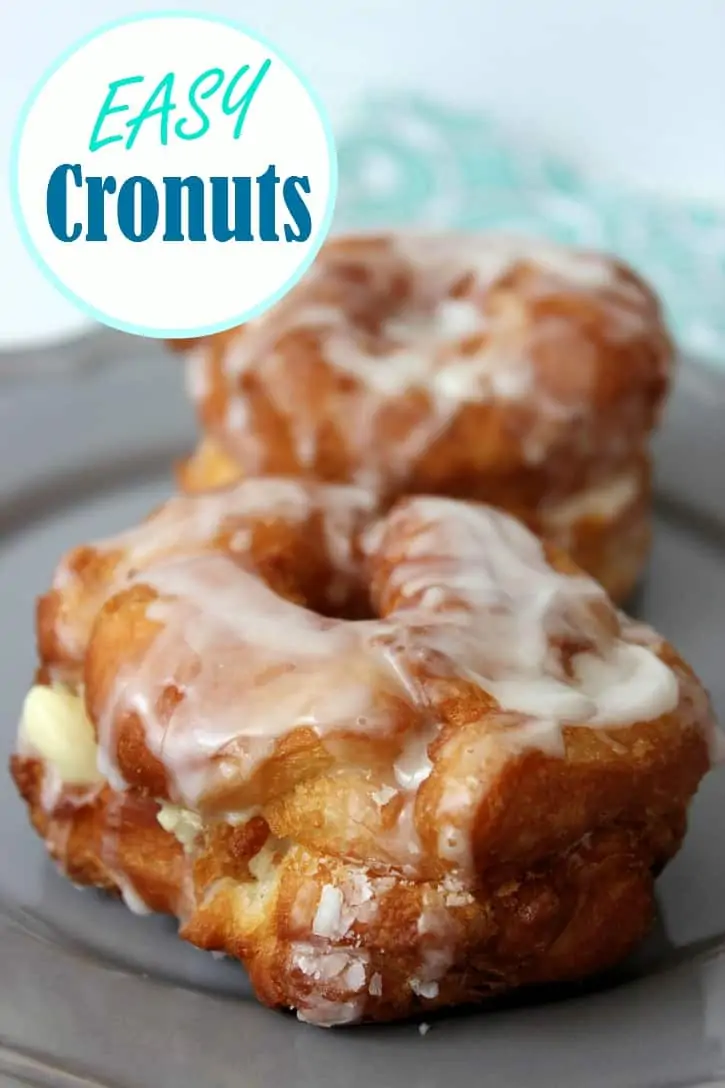 How to Make Cronuts at Home the Easy Way
I'm sure many of you have heard of Cronuts before.  If not, they are a airy doughnuts made from crescent pastry dough.  Cronuts are a nice alternative to typical cake like homemade doughnuts, and I have a really easy recipe for them to share with you today.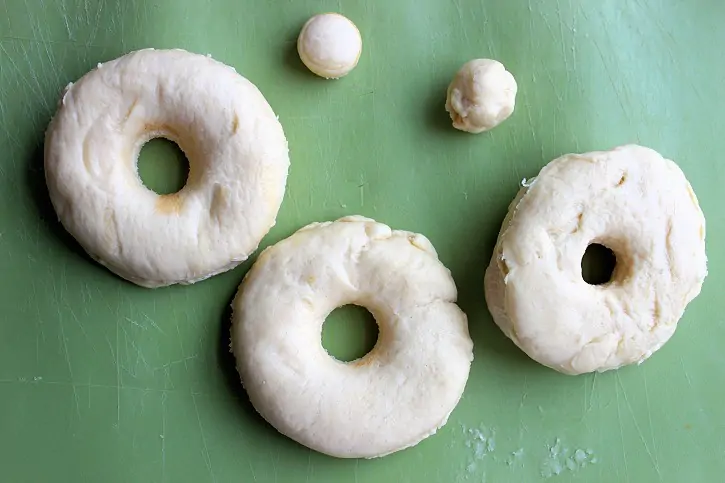 Cut donut shapes out of crescent dough.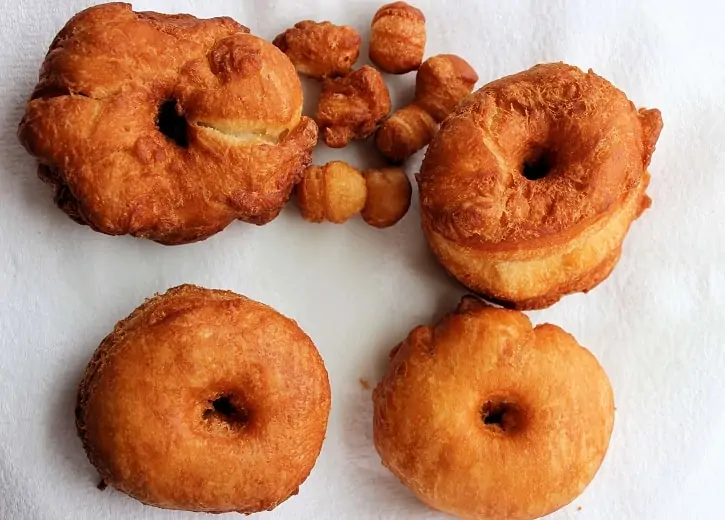 Fry the cronuts then top with the super easy vanilla icing.  The kids will really polish these off.  Full ingredients list & directions below.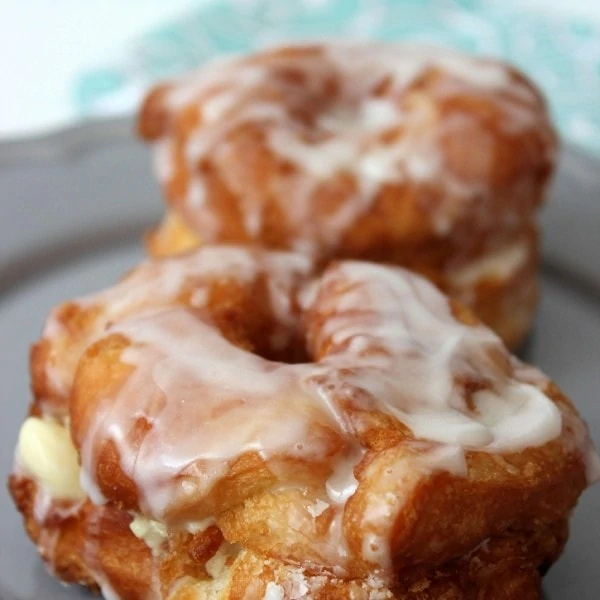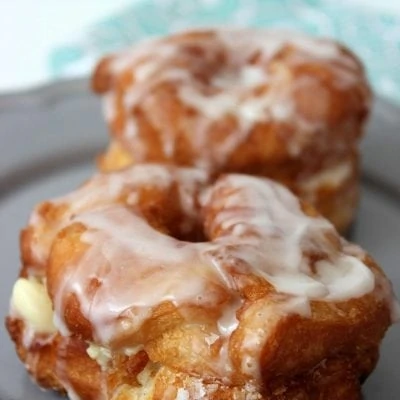 Ingredients
1

pkg refrigerated Uncut Crescent Sheets

1

4-ounce container of vanilla pudding - snack-size

2

cup

confectionery Sugar

1

teaspoon

vanilla extract

1

tablespoon

Milk

Vegetable Oil

for Frying
Instructions
Put oil in pan min. 2" deep and heat to 350 degrees.

Fold dough in half in one direction then repeat in other direction.

Cut out 3" circles of dough using biscuit cutter of cup/glass.

Cut a 1" circles from center of each.

Gather up scraps of dough, roll and cut an additional cronut.

Fry approximately 90 seconds on each side until golden brown and cooked through.

Drain on paper towels.

Cool before glazing and filling.

Split cooled cronuts in half and fill each with 2 tbs of pudding then replace top.

Make glaze and drizzle over top. Set aside until glaze has set.
To make glaze
Whisk together: confectionery sugar, vanilla and 1 tablespoon of milk. If needed, add additional milk ½ tablespoon at a time until a glaze consistency is reached.