Growing pumpkins is so much more fun than just picking one or two out in the fall, and its a lot easier than you might think. Pumpkins come in all different sizes and colors, with some varieties growing into the giants at the county fair, and others growing into small, pie-sized varieties.
Whatever type of pumpkins you want to grow in your vegetable garden this year, you will need plenty of space and a sunny spot. Here are some tips to make your pumpkin patch successful.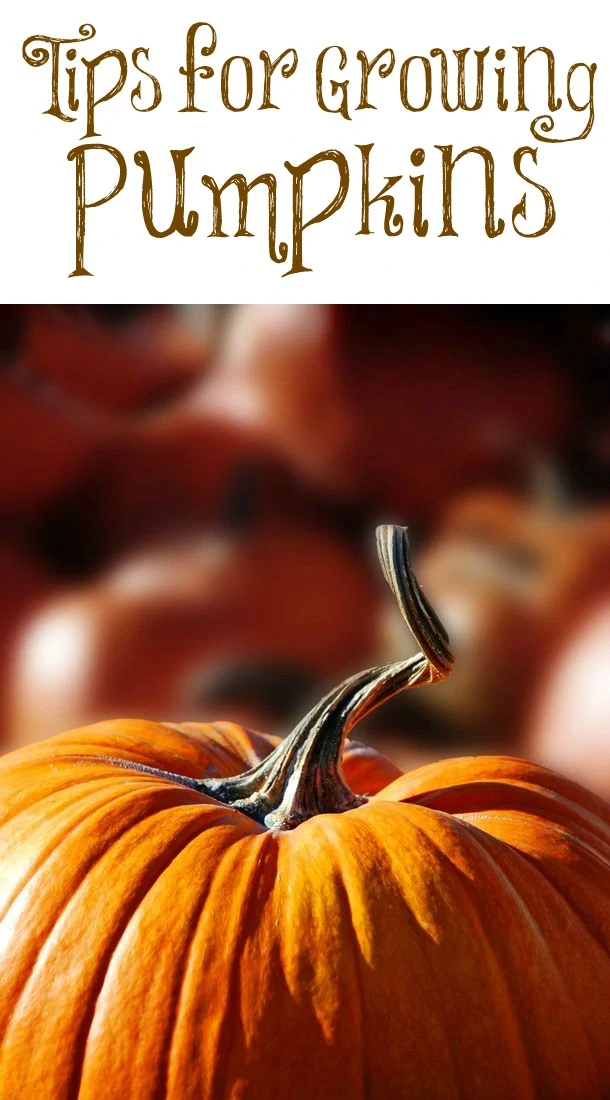 Pumpkin Growing Tips
Use these tips to start growing pumpkins in your vegetable garden this summer and get harvesting this fall.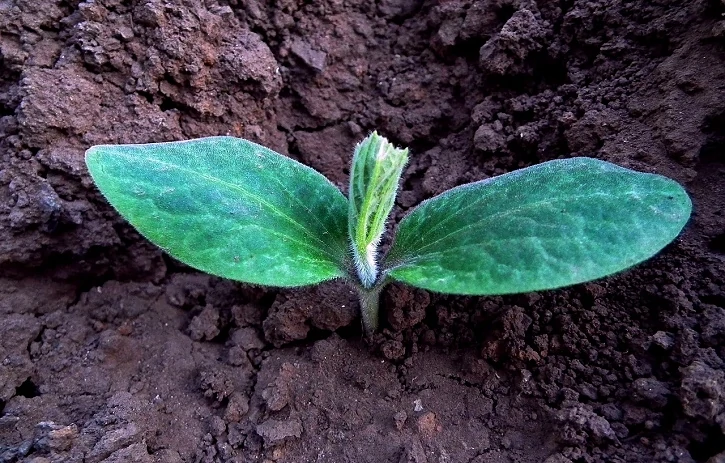 Picking a Pumpkin Variety
Pumpkins are best planted from seed because the young plants do not respond well to being moved, so rather than purchasing started plants, shop for seeds.
When thinking about the type of pumpkins that you want to grow, keep in mind what you want them for; do you want pumpkins to cook with, decorate the house with, pumpkins for carving or do you have a mission to grow the biggest pumpkin possible.
Once you have narrowed down the list of varieties, choose the one that will do best in the space that you can provide.
Where to Grow Pumpkins
Pumpkins are aggressive growers, so you really need to place them in their own bed, or be able to provide a large growing area for them in case they jump the bed. You want a bed that is raised and well drained, and located in full sun. Pumpkins produce a lot of green and it takes a lot of sunlight for them to be able to do so, making this resource necessary.
As long season growers, pumpkins do well in zones 5-9, but different varieties have been bred to stretch out these zones so check before planting.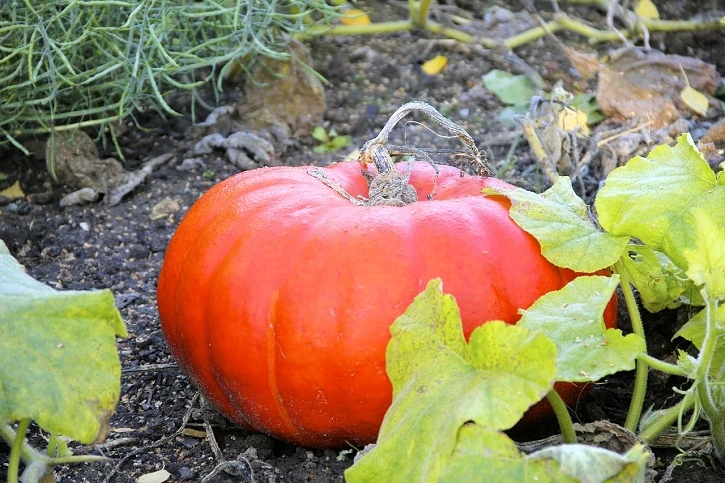 Watering and Fertilizer
Fertilizing your pumpkin patch is a great idea since the soil you provide is what fuels your pumpkin's growth... as I am sure you can imagine big healthy pumpkins require a lot of nutrients. A compost pile is the best source of fertilizer for the soil, which can be added into the soil whenever you have a decent amount.
Pumpkins require a lot of water, but it is important that you only wet the soil and not the actual plants. Like other squash varieties, the leaves and vines are susceptible to mildew and being constantly wet can lead to fast spreading disease.
Flowering and Harvesting
Pumpkin plants flower before they begin producing pumpkins, and they will actually produce two rounds of blossoms. Males will come in first and die very quickly, and then the female blossoms will appear. Once flowering has finished you will begin noticing small gourds popping out along the vines.
Make sure these growing pumpkins are free of pests and not left in standing water. After a few weeks of growth the pumpkins will begin changing color to orange, or red or white in some cases, and are ready to be cut from the vine. Another indication that they are ready to harvest is the vine itself dying or shriveling where it meets the pumpkin, and in this case you only need to collect your harvest.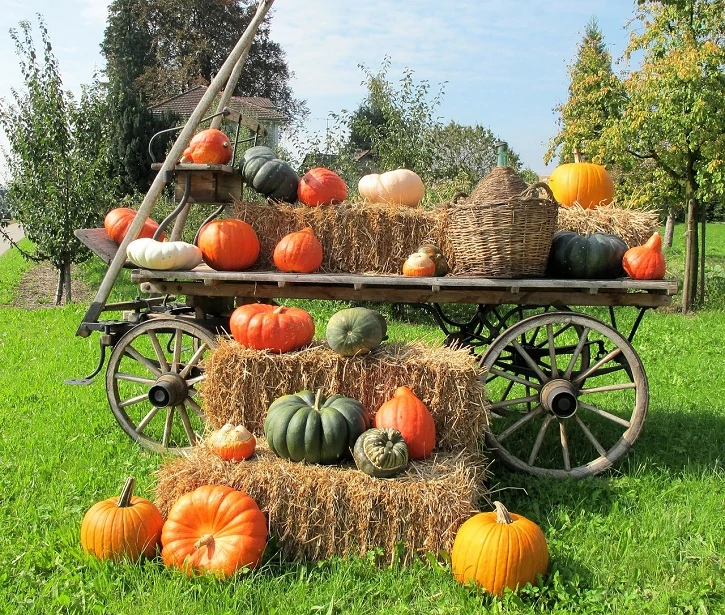 I hope these tips come in handy to help you grow your own bountiful pumpkin patch!