While editing pics from visiting my parent's Halloween display  (they really go all out), a saw a running theme among the pics.  My daughter's innocent total lack of fear, when it came to things that I would expect to frighten her.  Her response...fascination. She had no fear at all.   Even the big devil in the haunted house section didn't phase her one bit.  Last year it made her scream.
Here she abuses the the midget killer clown.  After tweaking his nose several times, she went after his tongue.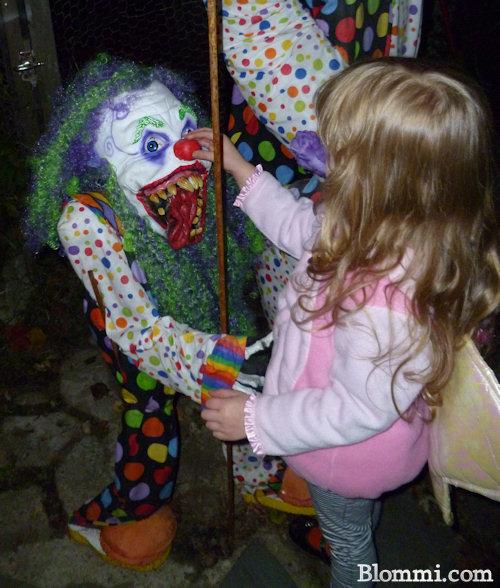 What is a 3 year old to do when faced with this?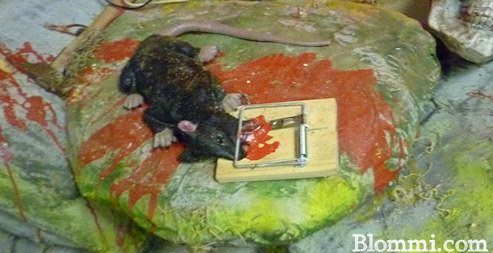 Well, pick it up and carry it around with you of course!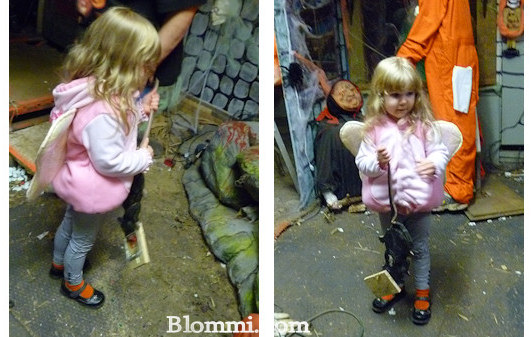 I took a ton of pictures last night, and will be doing a couple more posts today of the Haunted house and outdoor display.  My parent's have been doing the display for about 5 years now, and my cousins who live a short walk from there do a huge display, as well.
More about the display:
Haunted House: Coventry, RI (Part 1)