This homemade chicken patty recipe is easy to make.  It is a great way to use up chicken, especially if it is a little tough.  Homemade chicken patties are also a good choice for those with dietary limitations.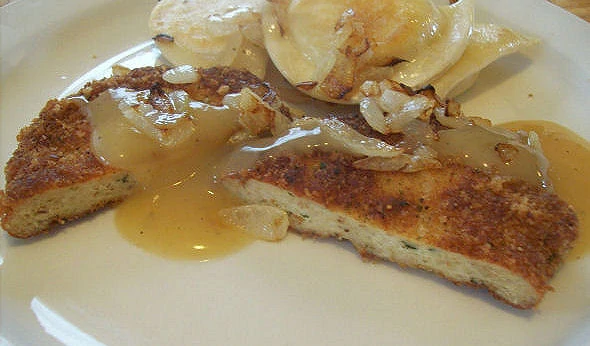 This week large packs of chicken breasts were on sale at my usual grocer.  I carefully selected from the packages, finding the least "grainy" looking package, to avoid tough meat.  My efforts were in vain though.  I sliced, marinated & grilled a few breasts... they were tough.  Normally, when faced with less than stellar quality chicken breasts I will slow simmer them and make enchiladas, but I decided to make some homemade chicken patties with them instead this time.  I basically just simplified my croquette recipe, and they came out well. I won't eat store bought patties of any kind, but by making them yourself, you know just what's in them.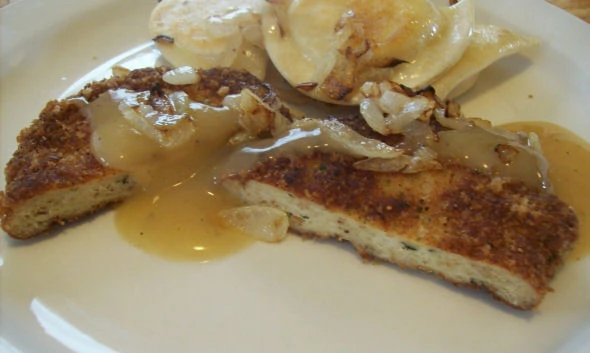 Ingredients
1 ½ - 2

lbs

raw chicken breast

⅛

c

water

seasoned bread crumbs

⅔ cup in mix & more to coat

panko bread crumbs

1

egg

½

packet of powdered chicken bouillon

Optional: add a dash of your favorite seasoning

black pepper, garlic powder, Mrs. Dash
Instructions
Cut the breasts into chunks approx 1" in size at most

Add chicken, egg, bouillon and water to food processor. Pulse until chicken is pulped.

Mix ⅔ cup seasoned bread crumbs into the pulped chicken. (optional seasonings would be added at this point as well).

Put ½" deep of canola oil into a shallow pan. Heat on med-high.

In a shallow dish add half seasoned bread crumbs & half Panko crumbs.

Scoop a golf ball size portion of the chicken mixture and drop into the crumbs.

Press down and shape to form patty, turn over and ensure the edges are together and patty is fully coated in crumb mix.

Place a few patties at a time into the oil.

Brown the patties on both sides, then set on paper towel lined plate.
Notes
Serve the Homemade Chicken Patties as you would any cutlet or patty. If you prefer chicken nuggets just make them smaller. The kids will be sure to eat them up.