Sometimes in our over processed world we forget how easy it can be to put some things together, just the way we want.  Fresh ingredients that will truly benefit our bodies nutritionally, rather than simply feed us, are often overlooked.  Friendship Dairies has created a fun and interactive educational app, that helps us select delicious toppings to mix-in our cottage cheese, and understand the benefits each one provides.
First we select a variety of Friendship Dairies cottage cheese.  Although I typically buy their small curd cottage cheese, this time I picked up a couple tubs of their Whipped.  Though I had never tried it before it seemed a good choice for the herb spread I was making (recipe on the blog soon), and I want to try it in a couple desserts as well.  I like the whipped style so much; it will be a frequent inhabitant of my fridge from now on.
I was already at 15 grams of protein from my serving of cottage cheese.  The Superfood Generator then gives the option to choose up to three mix-ins.  I chose walnuts for a bit of crunch, which provided Omega 3 Fatty Acids too.  Fresh raspberries bring a punch of flavor and honey sweetened the dish up; both are considered anti-oxidants (always a good thing).
I loved the way the tool made me feel even better about making smart choices, and I learned a bit too.  Did you know, saffron is a source of manganese, a nutrient that supports healthy blood sugar levels, as well as bone & skin health? Well, I didn't.  The Superfood Generator just taught me that 🙂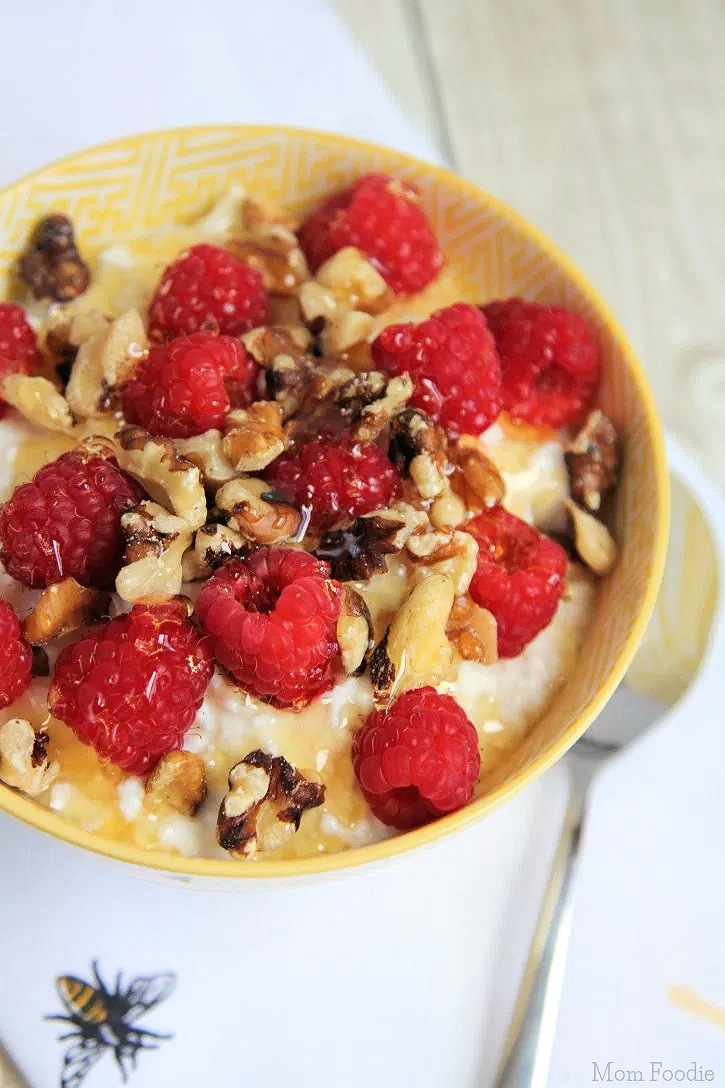 So, I guess you are wondering how the Honey Walnut Raspberry Cottage Cheese Bowl was?  It was quite delicious, almost like a deconstructed raspberry cheesecake, only with walnuts standing in for graham cracker crust.  I could go for one right now.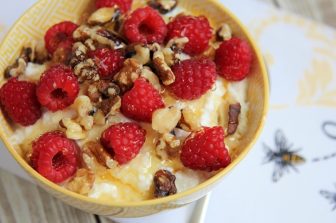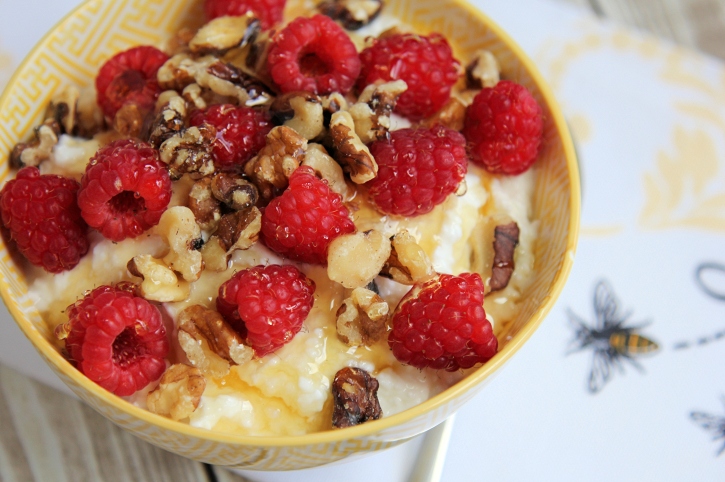 Honey Walnut Raspberry Cottage Cheese Bowl
Ingredients
1/2

cup

Friendship Dairies Whipped Cottage Cheese

1/4

cup

fresh red raspberries

2

tbs

chopped walnuts

1

tbs

honey
Instructions
Dollop cottage cheese into bowl

Top with raspberries and walnuts

Drizzle with honey

Enjoy
So go check out the Superfood Generator, and I definitely want to hear about the mix-in combinations you create!
Thank you Friendship Dairies™ for sponsoring this conversation.