This post brought to you by Folgers. The content and opinions expressed below are that of Mom Foodie.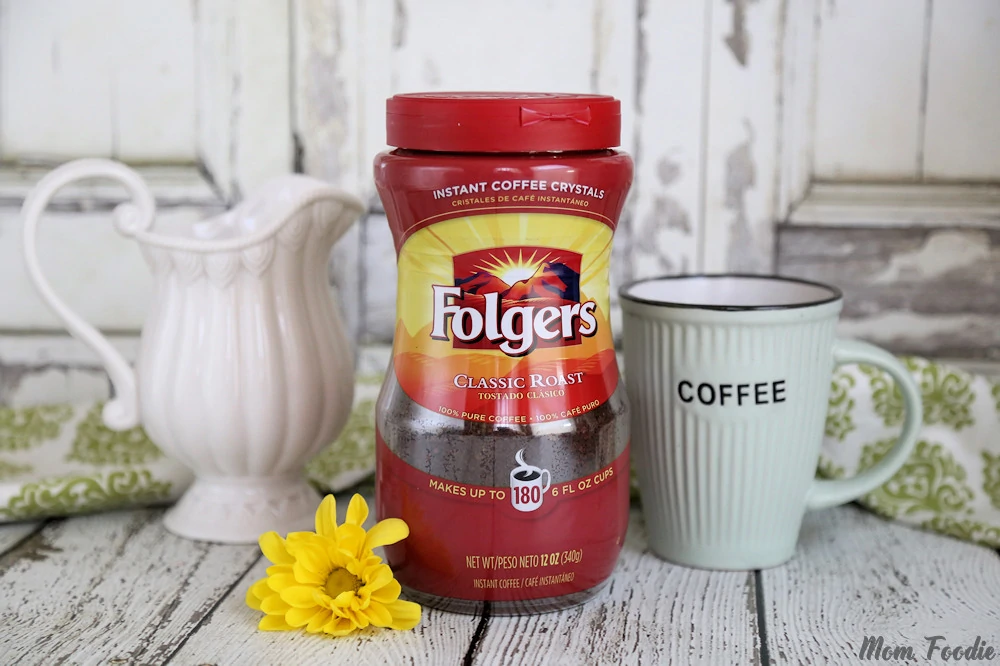 Sometimes we just need a quick pick-me-up, but don't want to spend the time and effort to brew a pot of coffee or run to the local coffee shop.  That is when instant coffee can really come to the rescue. With this easy trick that makes your cup of instant coffee the best it can be you won't miss brewing.  It's something that only takes a couple extra seconds to do, so I thought I would give it a whirl and report back to you how it worked out. After all, a blogger with a coffee ring as part of her logo sort of takes her coffee pretty seriously.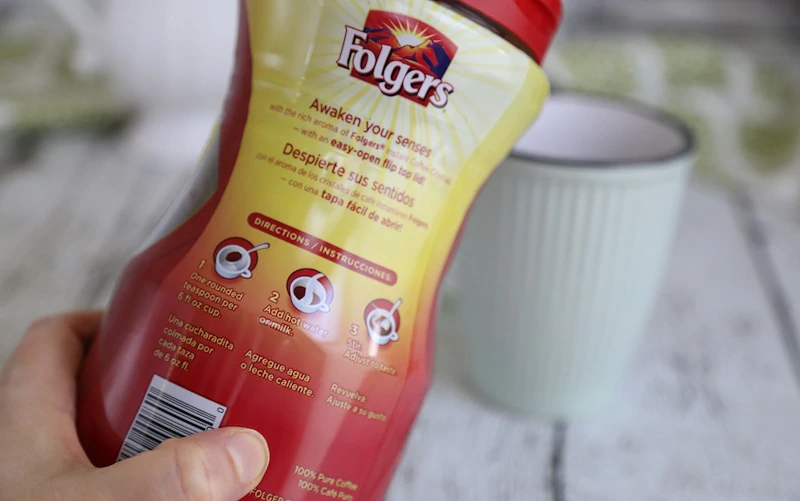 Of course starting off with a good quality instant coffee like Folgers is essential, but what can we do to make it even better? I had heard in the past that by simply adding the step of mixing a teaspoon of cold water with instant coffee prior to adding the hot water improves the overall flavor of the coffee.  To be honest, I was rather incredulous.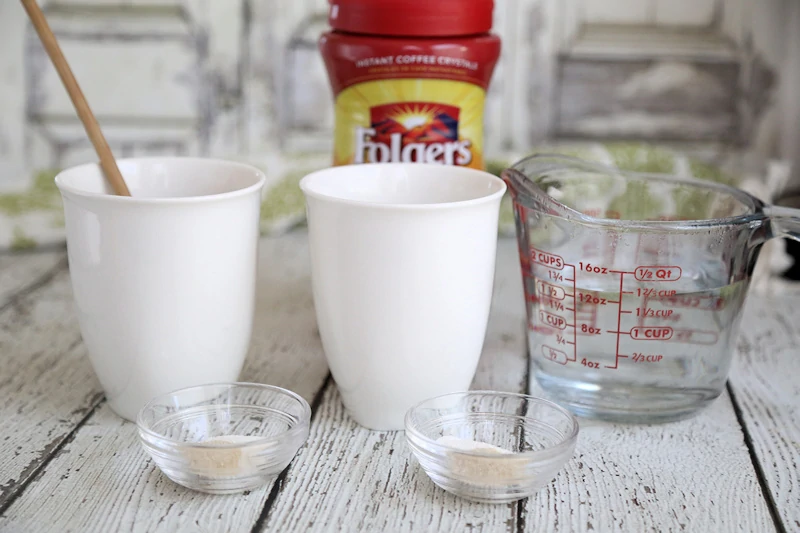 To ensure nothing else effected my results, I used two fresh out of the dishwasher identical cups, and premeasured the water, sugar and creamer I would be adding.
A teaspoon of instant coffee was added to each cup, but one also had a teaspoon of cold water mixed in prior to me adding the hot water, creamer and sugar.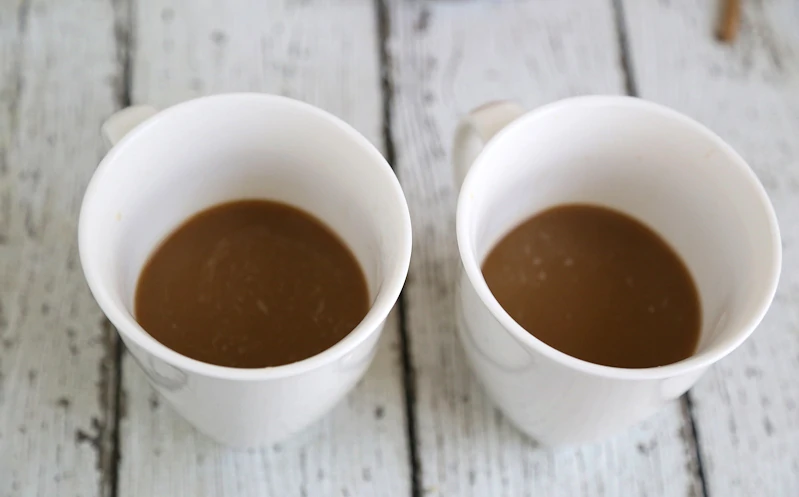 Does It Work?
The moment of truth... Yes, I did prefer the one that I'd used this tiny extra step on. Granted, the difference was subtle, but it was a bit smoother. Why does it work? I really don't know.  I would assume it has something to do with the slower moving molecules in cold water being gentler on the instant coffee crystals.  Sort of like tempering egg yolks before adding them to a simmering pot when making lemon curd and pastry filling.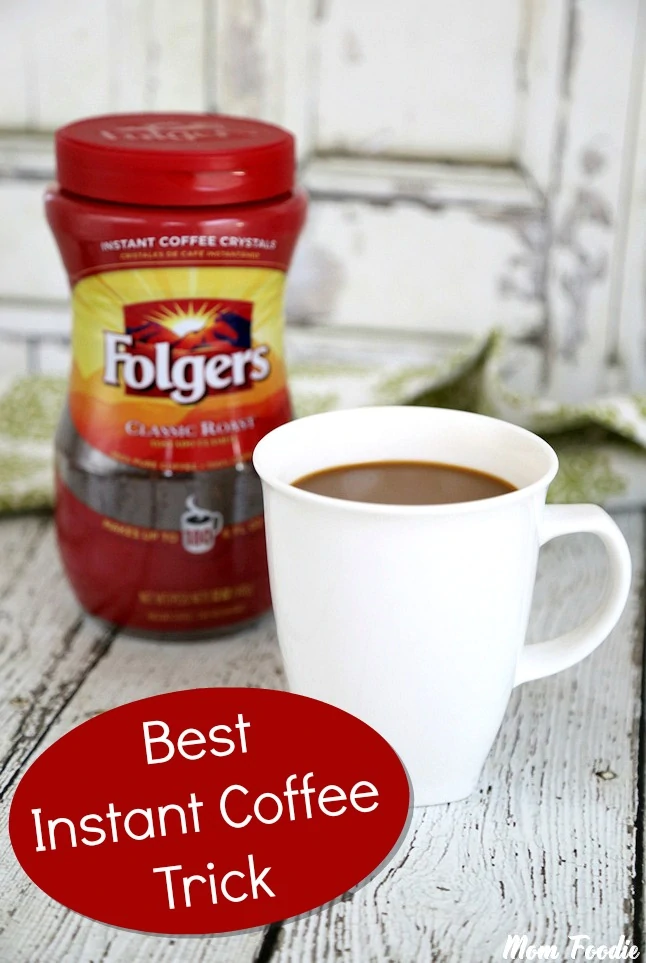 Once the experiment was over I mixed the two cups together and enjoyed a nice mug.  It is what is powering me through photo editing and writing up this article 😀
Check out Folgers Recipes collection for many more ways to enjoy instant coffee.