Washi Tape Kitchen Utensils are an easy homemade gift you can make in just a few minutes with pretty results.  Also a great little craft project to do before a party.  Use washi tape in colors that coordinate with your event decor to dress up inexpensive utensils and simple toss them out after the party is over.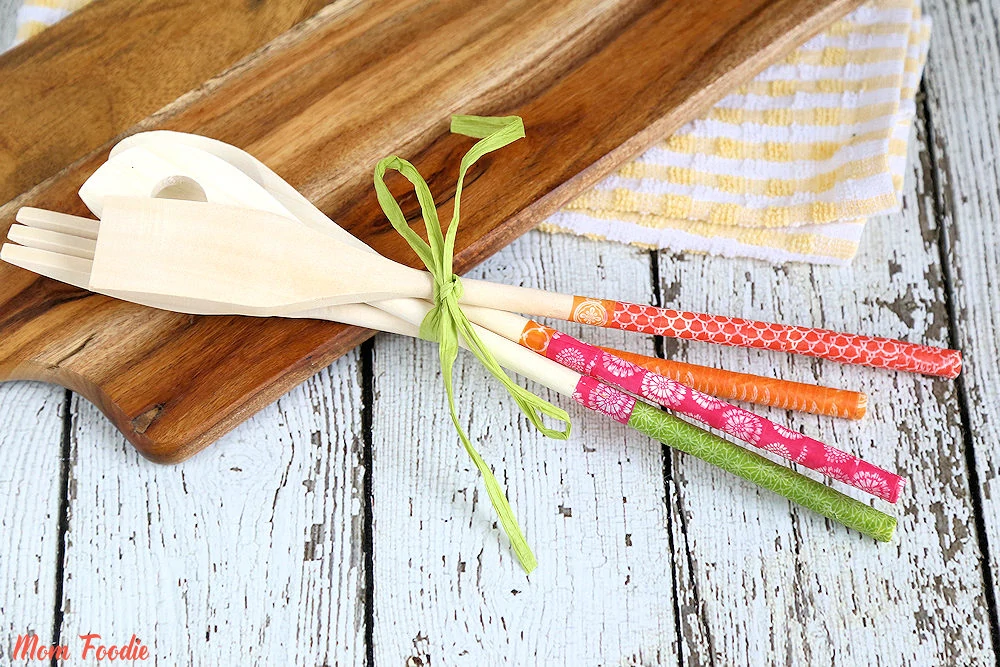 Now these washi tape wrapped kitchen utensils are not something you will be popping in the dishwasher.  They are a decorative yet usable item for the kitchen, and should be considered semi-disposable.  The wrapping should handle a couple hand washings, if done with a bit care ( the tape is a little waxy).  After that, they will likely be ready to toss. They are biodegradable so don't feel too guilty about it. The semi-disposable nature of these is why I suggest, grabbing the utensils themselves at a dollar store. My set and the green raffia I tied them together with as a finishing touch were both dollar store items.  The washi tape was from a craft store.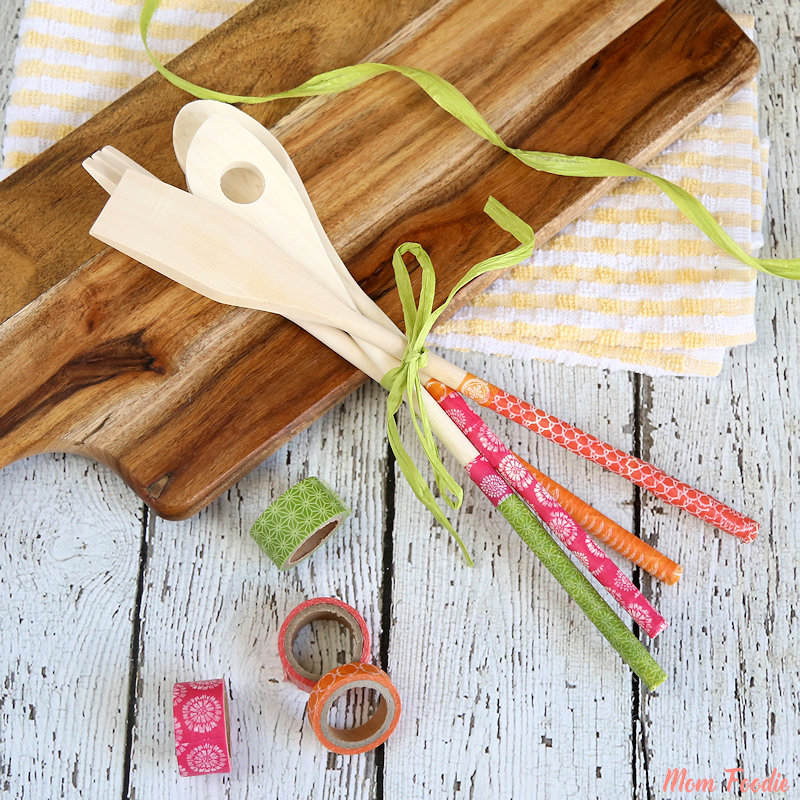 Making Washi Tape Kitchen Utensils
What you need
inexpensive set of wood or bamboo kitchen utensils
rolls of washi tape
Optional:
You may want a little adhesive to ensure the final end of the washi tape is well secured (only one of mine seemed to need that).
Raffia, twine or ribbon to bundle the utensils together if gifting
Process of Wrapping the Utensils
This is quite simple.  I am going to give you a visual walk though so you will see how easy it really is to make your own washi tape kitchen utensils.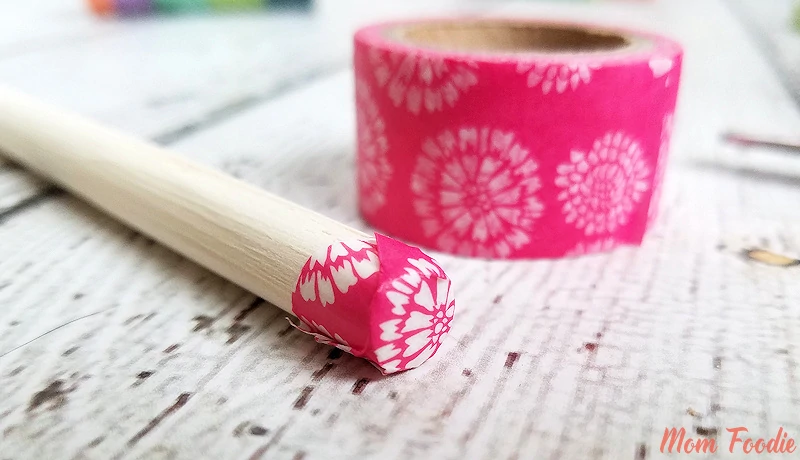 First I snip off a piece of the tape and cover the end of the handle with it.  Press it on good.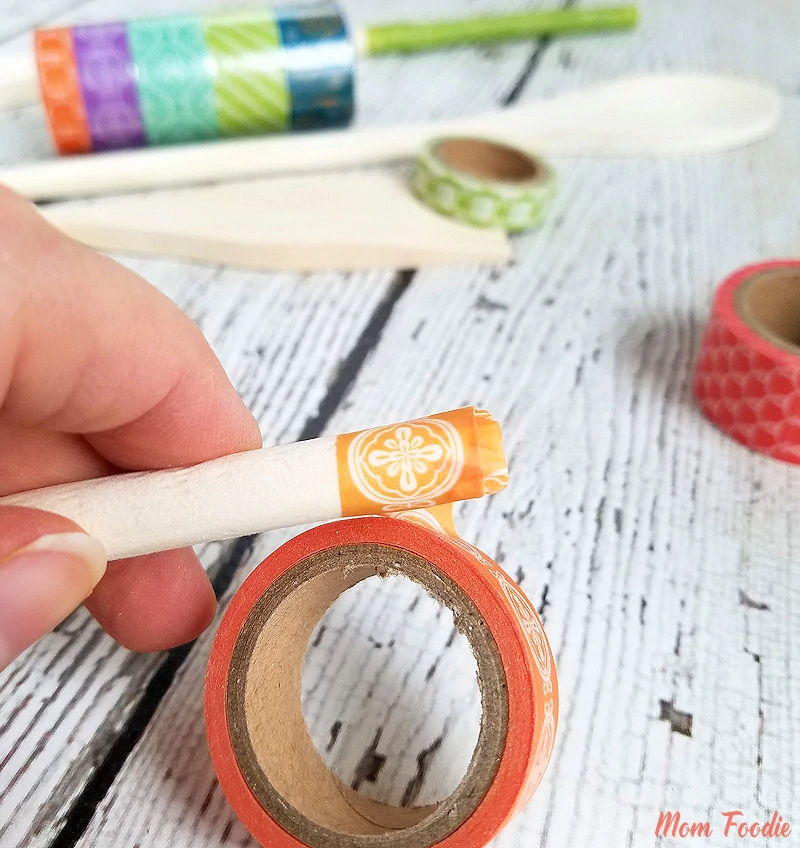 Then wrap some washi tape around the base, to secure the end piece.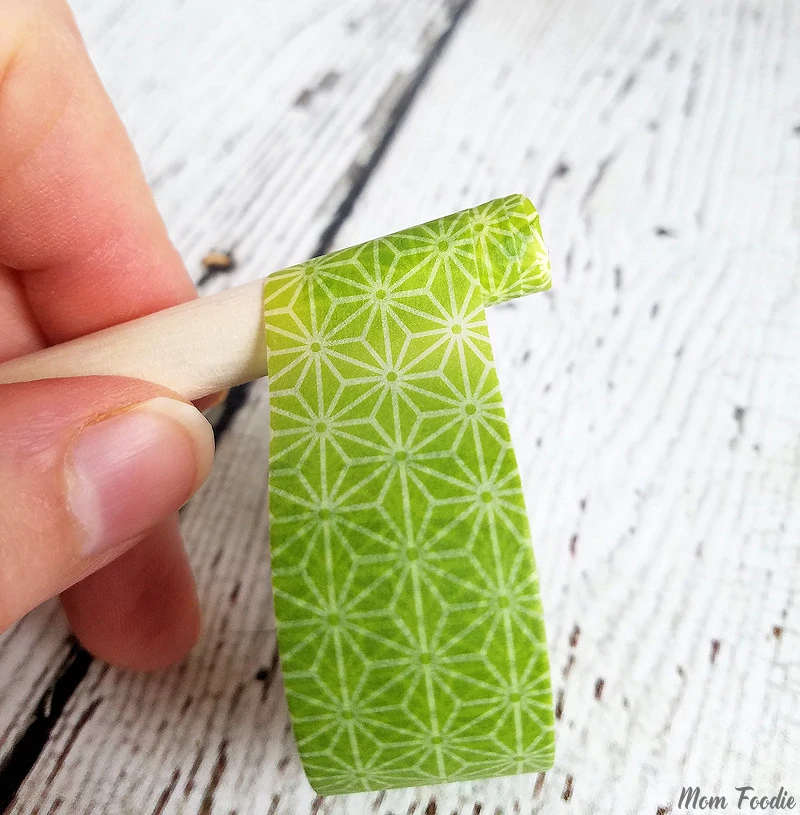 If you have a small busy pattern wrap the handle with an angled twist, covering part of the washi tape beneath, as you work down the handle. This makes for a sturdier application, but uses more tape and effort.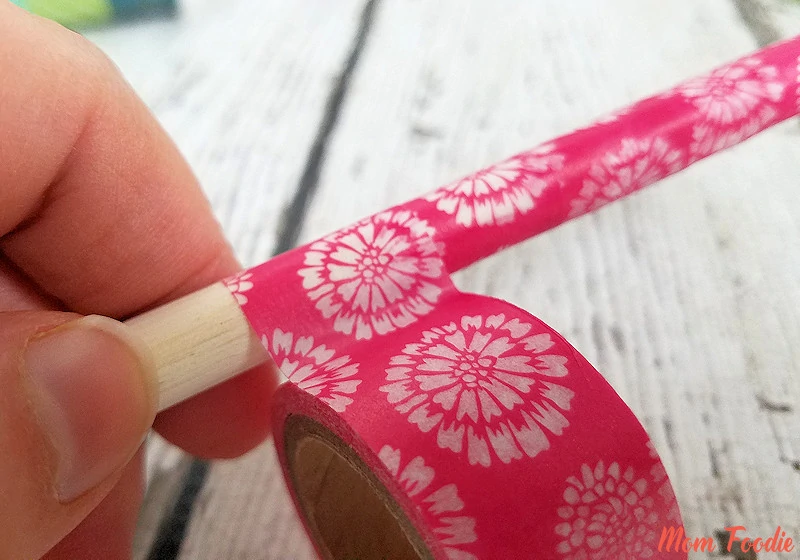 For larger patterns like this floral one, work your way up the handle with individual pieces of washi tape.  Each piece should just slightly overlap the one before it. A little care to match pattern while doing this ensures a nice result.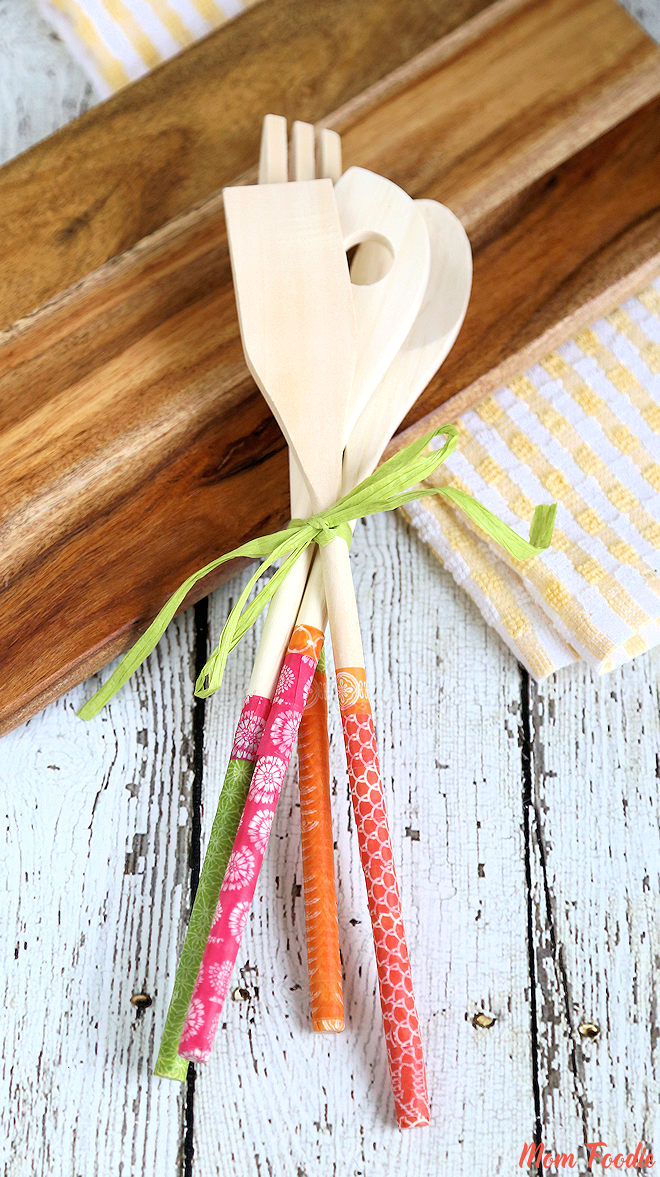 I finished each of my utensils off with a contrasting piece of washi tape .  This is where I needed a little glue on one of them.  I think the mix of tapes in the set makes for a fun and pretty look.