Pili nuts are keto friendly and you may just want to go out of your way to get your hands on some after you read about their nutrition benefits! Numbers-wise, they are the best nut for keto dieter's. If they were more readily available here in the US, I'm sure their popularity would blow up.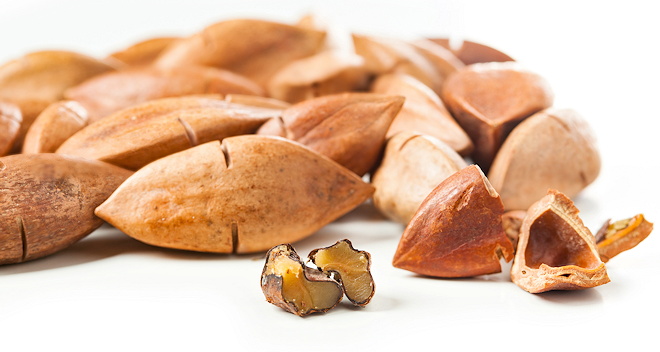 Pili nuts are hardly even known, let alone applauded as the superfood they are. You see, the health benefits of pili nuts are numerous and these delicious nuts make an excellent keto snack or recipe ingredient. They are loaded with healthy fats, which of course is great for keto dieter's!
First let's get familiar with this exotic nut.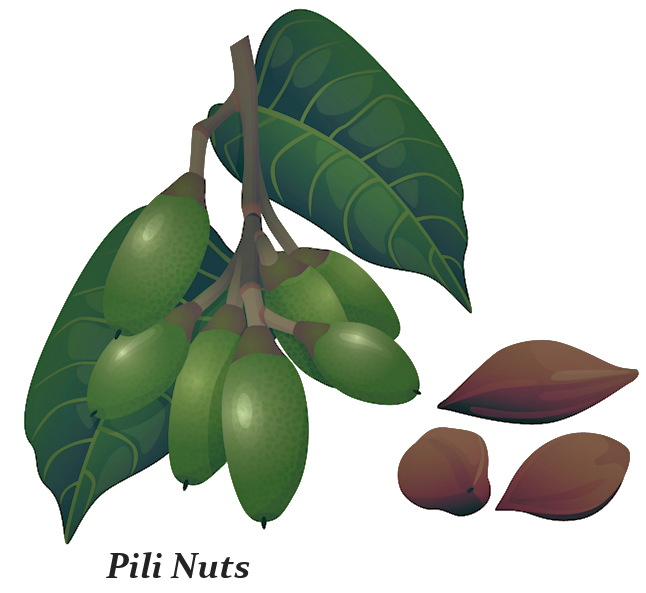 What are Pili Nuts?
The nuts come from the pili tree Canarium ovatum, which is native to many islands in Southeast Asia  and areas in northern Australia. Most commercial nuts available are grown in the Philippines.
When roasted, commonly with coconut oil and salt, they have a rich satisfying buttery taste. Recently, I have even seen them used to make nut butters.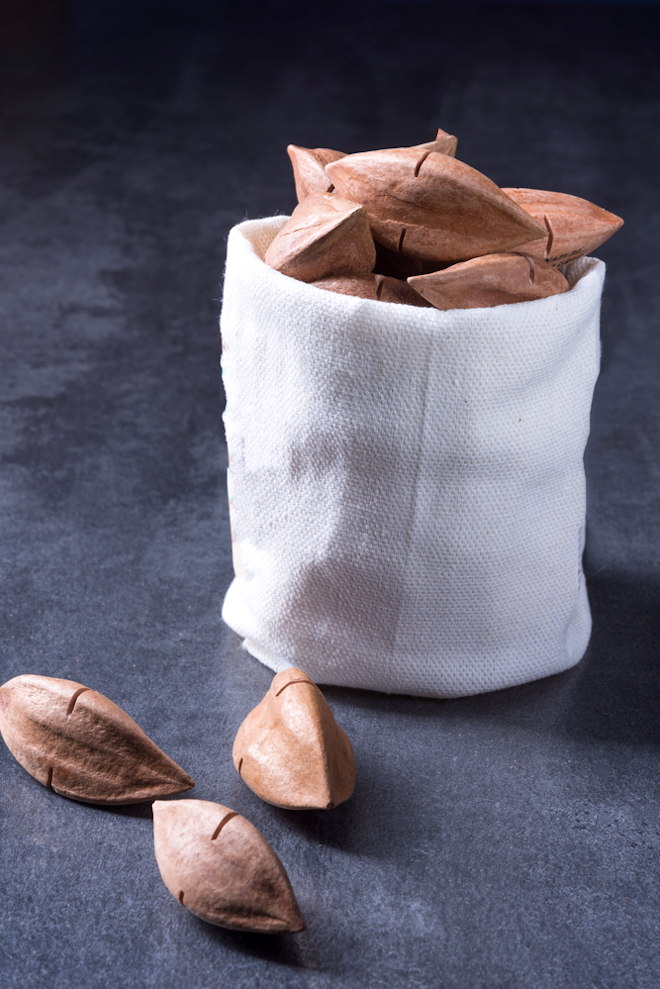 Pili Nuts Keto Superfood
Pili nuts stand out nutritionally among nuts for keto dieters. The nuts are high in fat and low in net carbs (1 gram). In fact, they are the highest in fat per serving, providing a whopping 23 grams of fat vs. 14 in almonds and even beat the 21.5 grams of macadamia nuts.
Pili Nuts are chock full of vitamin E and magnesium too. Magnesium is an important nutrient to focus on if you want to avoid the keto flu.
Great for vegetarians
Because they contain all nine essential amino acids,  pili nuts are considered a complete protein.  This makes these nuts perfect for vegetarian keto dieters and those that simply prefer to eat less meat.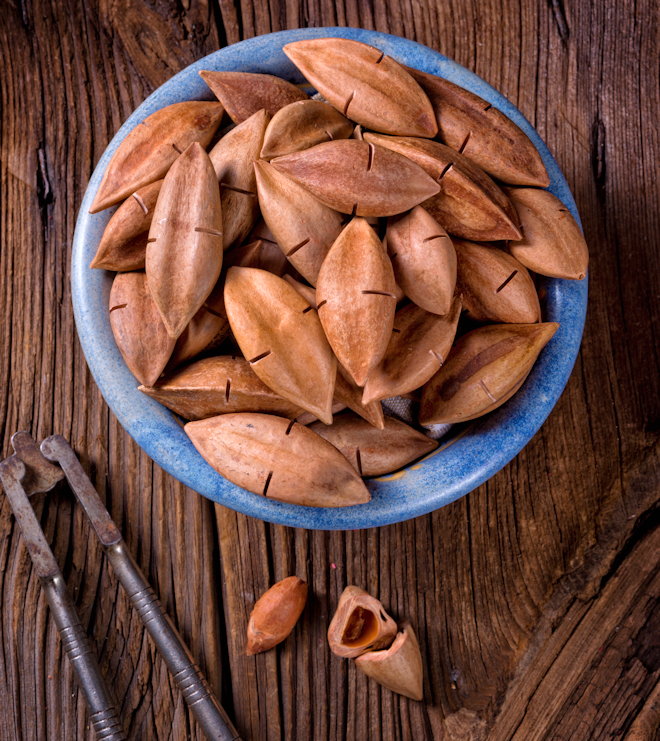 Pili Nuts Nutrition Benefits
Now to cover the nutritional benefits of pili nuts more in-depth.
Enhanced Cognitive Function
Pili nuts are chock full of omega 3 fatty acids which have been found to work wonders when it comes to boosting cognition. They help reduce inflammation of the brain's neural pathways, improving focus and concentration levels. Plus, they contain antioxidants which help reduce free radicals. This lessens the risk of developing neurodegenerative disorders such as Alzheimer's too.
Better Bone Health
Pili nuts are a rich source of many essential nutrients including magnesium, copper, calcium and zinc, that are concerned with improving bone health. Including them in your diet can help prevent bone mineral density loss, which comes hand in hand with ageing. 
Check out my article, 7 Foods that Help Strengthen your Bones for more ideas, some of which are keto compliant.
Improved Heart Health
Pili nuts are excellent for heart health, due to their high omega 3 fatty acid content. They help boost HDL cholesterol levels (the good cholesterol). In fact, some studies have also found that these nuts can help prevent accumulation of fat in the blood vessels, which in turn, helps improve heart health.
Better Digestion
Pili nuts are great for improving your digestive health. They are loaded with keto-friendly carb-busting fiber. Beyond off-setting carbohydrate intake, the nuts prevent constipation, hemorrhoids, and stimulate regular bowel movements. Consuming these nuts helps improve your body's digestion, enhancing the ability to uptake different nutrients from your food.
Read about more keto-friendly gut healing foods.
Immunity Boost
These tropical nuts have high levels of vitamin E in addition to other vitamins, which give the immune system a good boost. Plus, they also contain impressive amounts of antioxidants which help strengthen your body's defense mechanism.  The magnesium content in these nuts help you get a good night's sleep.
Tackling insomnia naturally, helps reduce oxidative stress on your body. Stress and lack of sleep rise cortisol level and are the enemy of good health. Keeping cortisol levels down is essential for any weight loss plan, including ketogenic.
Weight Loss Help
Pili nuts can also turn out to be an excellent healthy weight loss snack option, whether on a keto diet or most other weight loss diets. The low carb nuts have impressive amounts of HDL cholesterol and are packed with fiber. Plus, munching on them can also keep your hunger hormone levels in check, which can prevent those hunger pangs from coming up!
Energy Boost
These nuts have one of the best combinations of protein, carbs and other essential nutrients, which is why, they are actually a great energy source! Keep your energy levels up with a handful of roasted Pili nuts.