Cheating on a detox plan happens. here is what happened when I did.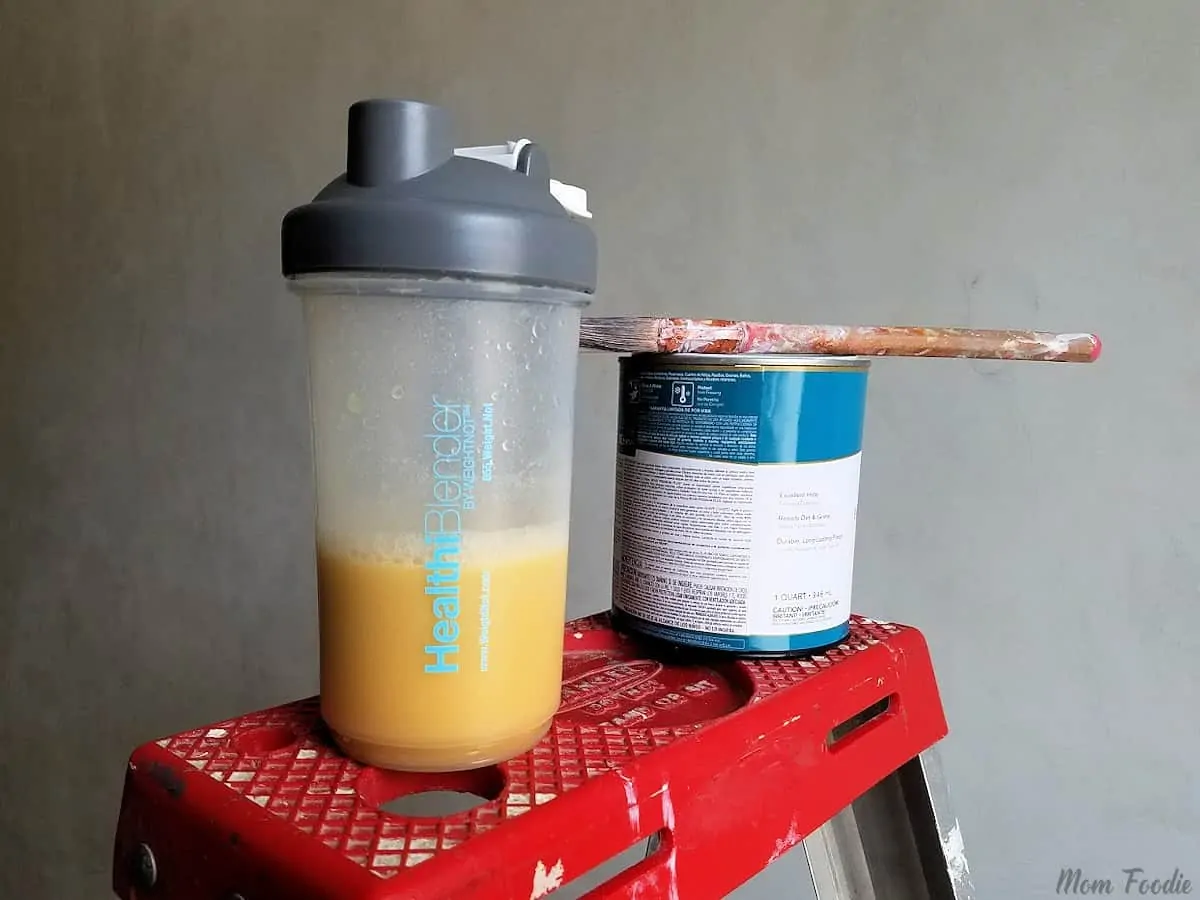 Getting a bit of painting done, while having a detox shake.
I went astray from healthy eating a while back.  My late husband was staying with us, and he was the king of late night greasy pizza. Doritos, which had been banned in my house for years, made a reappearance and so did my spare tire. It is my own fault, for faltering.... but carrots and yogurt dip sort of lose their appeal, when pizza is around (at least in my world). In the two years since, I've switched my daughter and I to a mostly organic diet, but I haven't been as active as before, nor have I been as watchful of my carb intake.  The result is, I do feel a bit better, but the weight is still here. I'm sick of it, and as the sole parent of a disabled child not taking care of my health is just not right.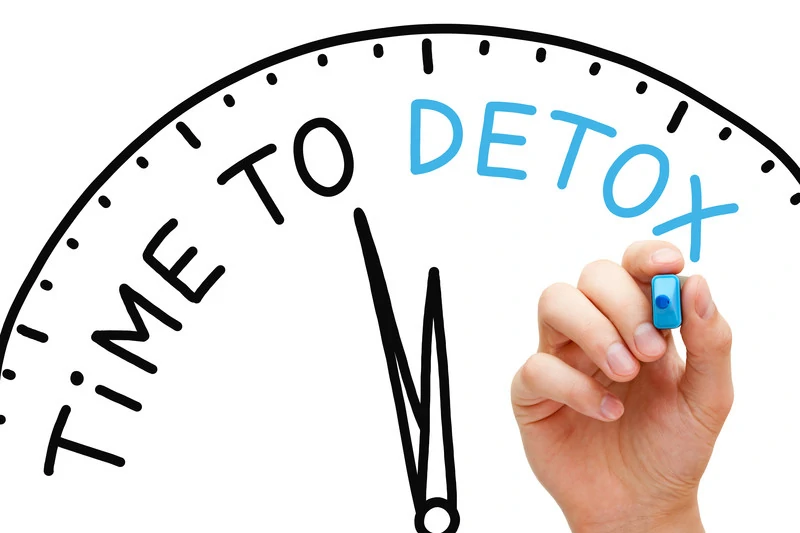 Due to my desire to get the excess "fluff" off, and maybe get rid of a few toxins too, I was happy to try out the WeighFast 2-day Detox Kit. It seemed a great way to transition into a new way of eating.  I picked this past weekend to give it a whirl.
UPDATE: This particular detox kit that I cheated on is no longer available. The chocolate detox powder from Detox Organics is in the same vein. The Standard Process Purification kit also looks like a good option, though I haven't tried it yet.
The kit comes with two different drink powders, a bottle with mixer ball and instruction pamphlet.  There are also more extensive online instructions.  To follow the plan is simple.  Just alternate servings of the drinks throughout the day mixed with water, juice, or unsweetened almond milk, eat nothing (other than a piece of fruit if you just use water to make the drinks), walk 10,000 steps per day and no caffeinated beverages.  That last one concerned me.  I am a coffee freak.
Well, I didn't exactly stick to the plan.  By noon the first day, I was fine with not eating but lack of coffee had me on the couch prone with a banging headache.  An iced coffee with unsweetened almond milk soon set me straight. I also ate about 4 ounces of grilled organic chicken that evening.  The second day, I didn't even try to skip coffee, just had less than usual.  I again had 4 oz of grilled chicken (lunch) and had a big bowl of organic zucchini noodles that evening (I justified that as instead of fruit).
My results were a loss of 2 ½ pounds over the two days.  I actually thing that was pretty good, since I'd lost a little over the previous couple months, and my toxin levels are probably not as high as the average person anyway.  If I hadn't cheated, I'm sure the number would have been a little higher.  I also didn't get all my steps in on the first day, when I tried to skip the coffee.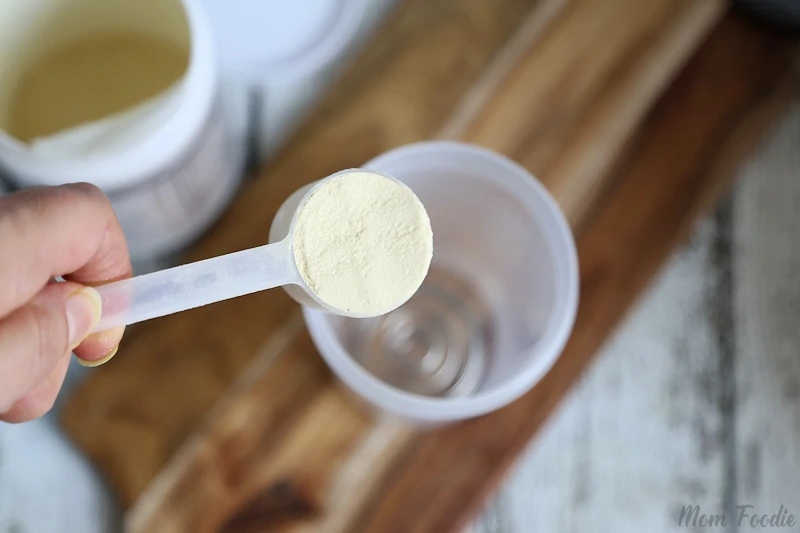 As far as the product itself, the ThinnerHealth beverage powder was pretty good.  I mixed it with one cup of water and a half cup of orange juice (a little thicker than suggested).  The Satisfiber drink was drinkable, but not my favorite, so I purposely mixed it thick and just drank a water right after.  The combo did stave off my appetite for the most part.  While, I did cheat, I really didn't eat much, and didn't have cravings for carbs.
Ongoing: I still have a serving of each left, so I will utilize those later in place of lunch today (I had zucchini noodles for breakfast...lol).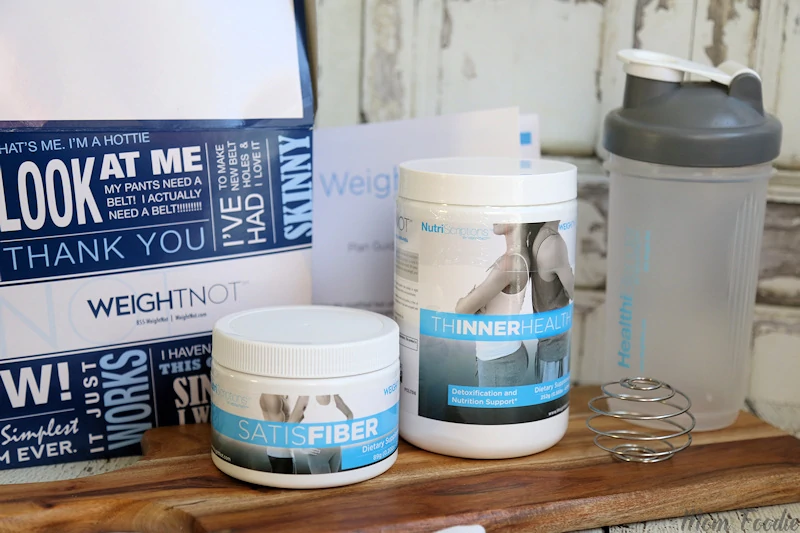 Final Thoughts: The kit is very easy to use.  It didn't cause me any digestive discomfort (something I have heard others complain of with some detoxes).  It's a simple straightforward way to kick-start a diet or just plain transition to healthier eating habits. Although my results were not earth shattering, I did lose some weight despite cheating, and I feel ready to keep on track going forward.
2-day Detox Kit
It is estimated that Americans ingest over 120 pounds of toxins per year... YUK!  These stored toxins can overwhelm the liver and interfere with weight loss and fat burning efforts. Detoxing the body is an important first step toward healthy weight loss.  The 2 day plan kit detox  is a quick way to help rid the body of toxins and start losing weight.  The plan is considered a "modified fast" as the shakes are loaded with nutrients yet keep calories low.