It is time to start your fall vegetable garden. Learn what fall vegetables to plant now. These frost tolerant vegetables will provide you with autumn and winter crops.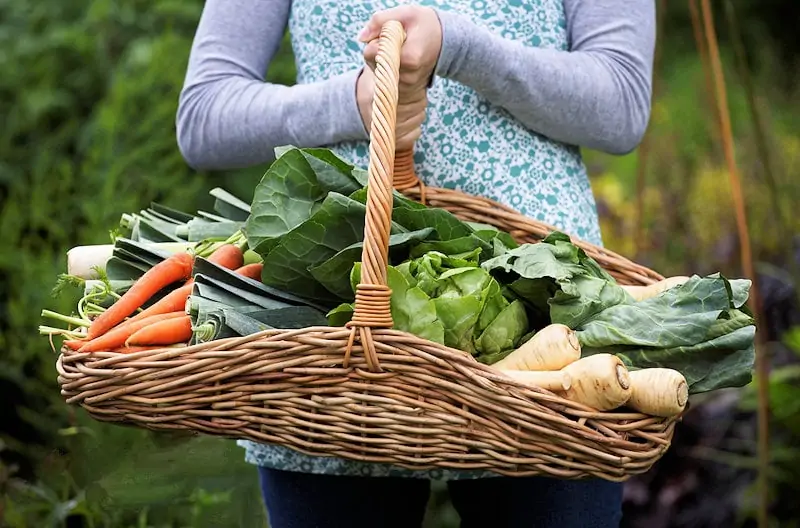 Fall Vegetables to Plant
Summer gardening season is over and here in New England the frost date is soon approaching. While many crops can withstand a light frost, summer veggies are starting to fade while leafy greens are making a comeback. Whilst most crops and vegetables love the warmth of the summer sunshine, there are many which can tolerate a little frost and these are the vegetables you should be looking to grow in your fall garden.
In this article, you will find a list of some of the best frost tolerant vegetables that are perfect for fall plantings.
13 Frost Tolerant Vegetables to Plant in your Fall Garden
Carrots
Carrots are a hardy crop and can survive temperatures as low as 15° F. However, ensure that you do not keep them in the ground for too long. They love being in the open, a little sunlight and some moisture. If they are left in the ground too long, they will start to shrink and have this pale-reddish coloring.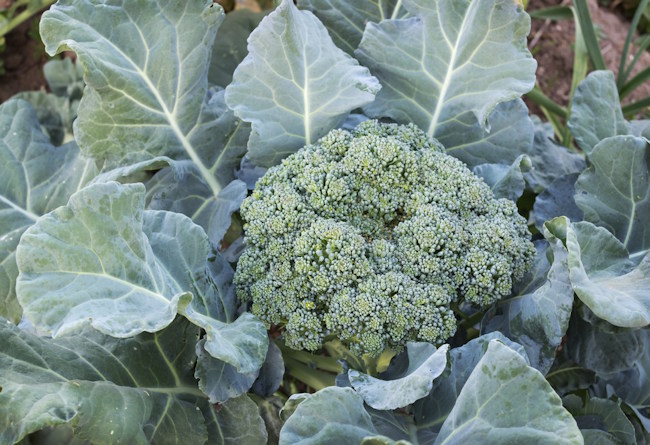 Broccoli
These love the cooler temperatures although they do better when they have been exposed to some sunlight. The cooler temperatures enhance the flavor of this vegetable. Too much exposure will kill the plant though.
Radishes
They love cool weather too and they are so hardy that they can survive the winter season as well. Just cover the ground around them to prevent exposure to too much frost.
Green onions
There is no killing the green onions. They are frost-hardy and their flavors seem to improve as they get exposed to more frost. They handle the frost steadily and without a complaint.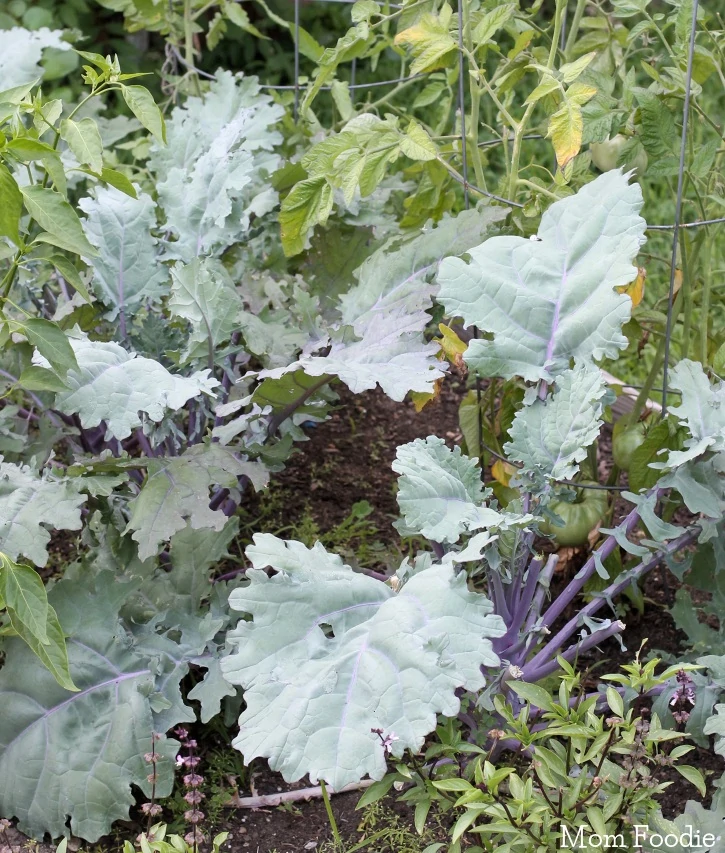 Kale
This vegetable is an easy to grow perennial one as it is possible to grow it around the season. They are also very tolerant to frost although they love a little warmth. Do not expose them to too much frost as the leaves might start having frost burns.
Swiss Chard
This nutritious vegetable is perfect in winter stir fries and thrives in the cold of fall and early winter. I typically plant them in my spring garden, but they struggle against insects in an organic vegetable garden, As soon as fall temperatures take a dip these greens really start to produce.
Rutabaga
After you let them spend some extra time in the frost, you will likely find that the flavor has improved to an extent. Do not expose them to too much frost though. They are likely to die away.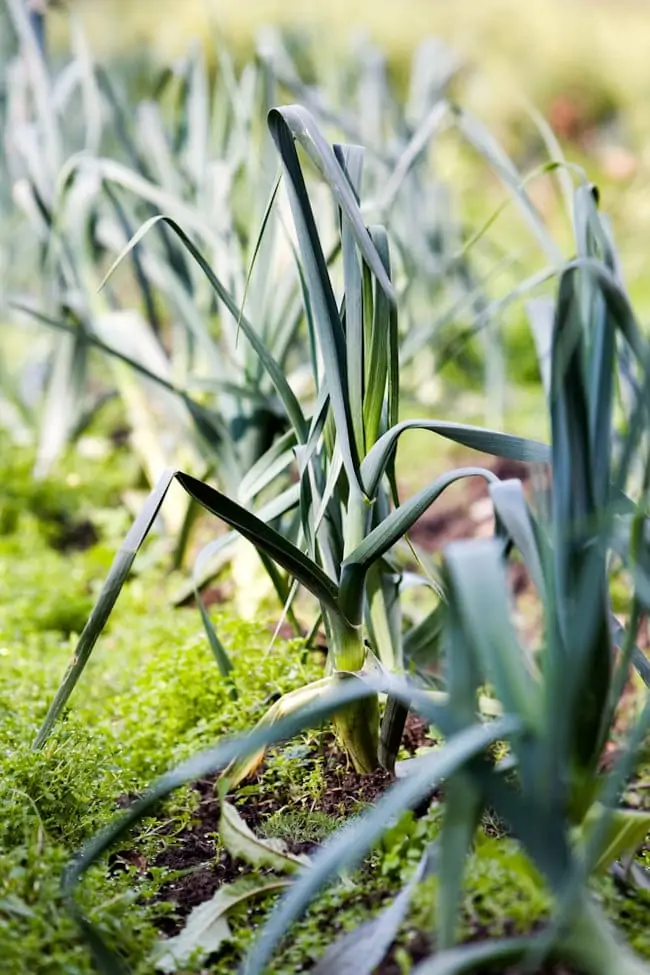 Leeks
Leeks can hold up to about 18°F and it is possible to sustain a harvest throughout winter if you plant them in late fall. Protect them though and ensure that they are not effected by too much accumulation of snow by their roots.
Parsley
This is a perennial plant that does well in various types of climatic conditions and is perfect for fall harvest. The plants thrive in the cool of fall, but if you want them to last you through the winter, you will need to protect them from tough frosts.
Lettuce
Lettuce loves moderate temperatures. Extreme cold will most likely freeze the vegetable while too much heat will make it become bitter and that is not good for your kitchen table. Ensure they have some cover, particularly if you are harvesting the heads as they will likely crack if exposed to too much frost.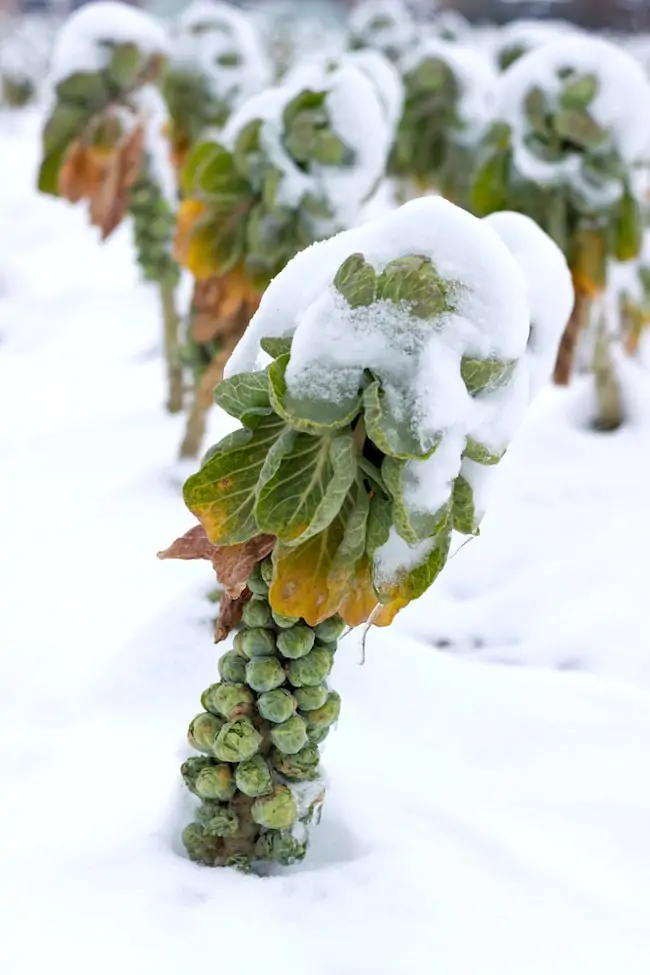 Brussels Sprouts
Like broccoli, this vegetable is not only frost tolerant, it loves the chilly weather and will produce right through to early spring during milder winters. The plant itself can actually survive surprisingly cold temperatures. I typically have to pull them when starting my spring garden chores.
Collard Greens
I would say they are some of the most cold-hardy vegetables I know. Just provide enough nutrients to them and you won't have to worry about losing them to the frost.
Parsnips
Parsnips are related to both carrots and parsley  and do their best in colder weather. They actually are best picked after sharp winter frosts hit. For those watching their weight, parsnips are often substituted or added to potatoes as they are lower in calories and higher in fiber.