Apple Peanut Butter Teeth are a fun and easy kid's snack idea.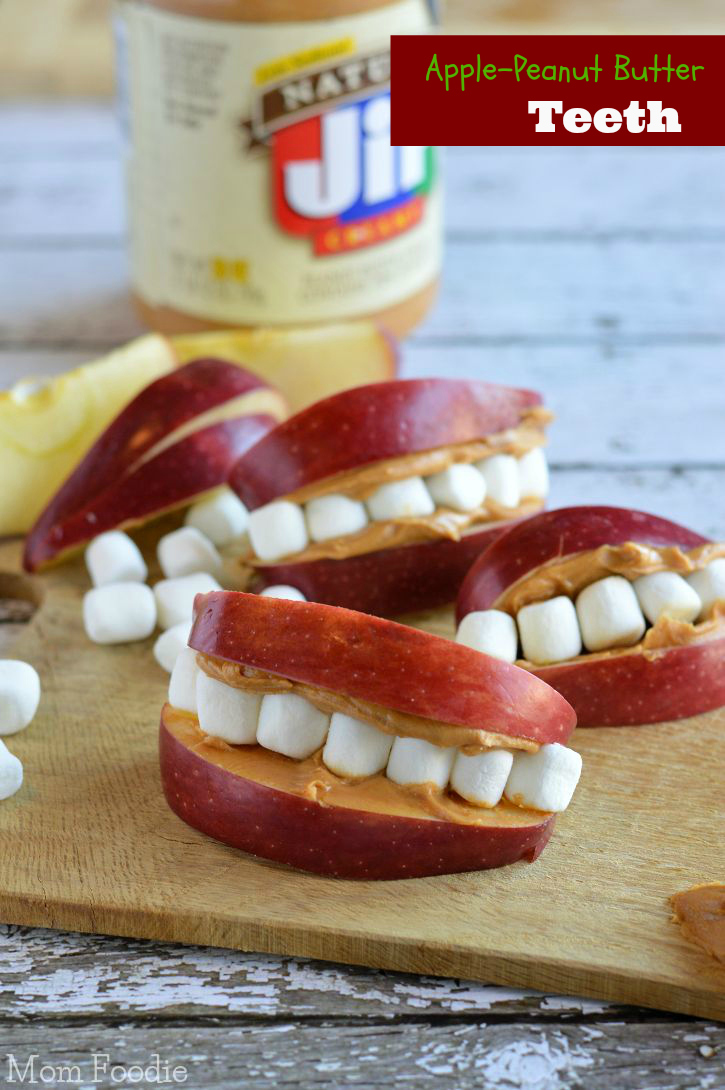 Apple Peanut Butter Teeth are a fun & easy snack the kids will adore, and while this treat is meant for anytime of year, it is especially well suited for Halloween.  The sweetness of the marshmallows will make kids overlook the healthy apple and peanut butter these are made with.  They are so quick to make, that you can whip some together on the fly any day, and be the hero mom.
How to Make Apple Peanut Butter Teeth Snacks
Here is a quick guide to making the apple teeth snacks with pictures.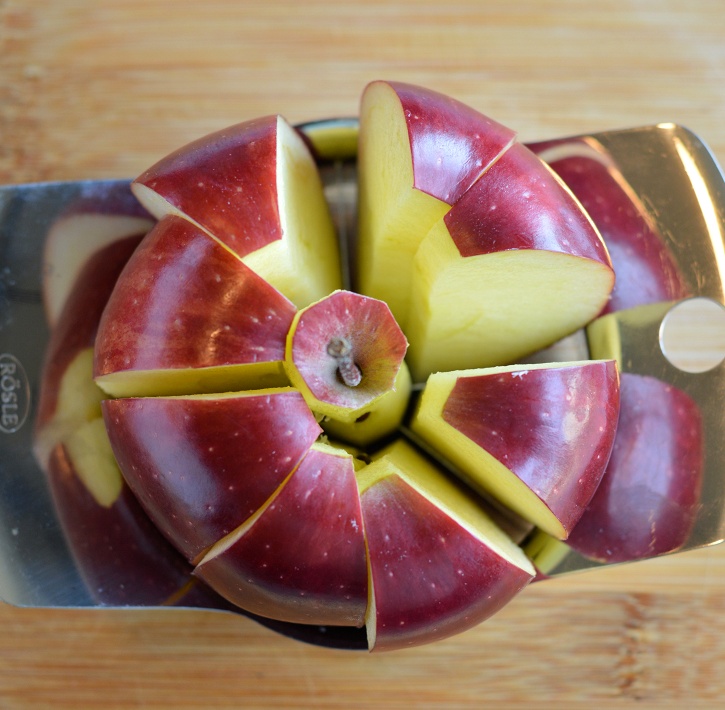 First core the apple.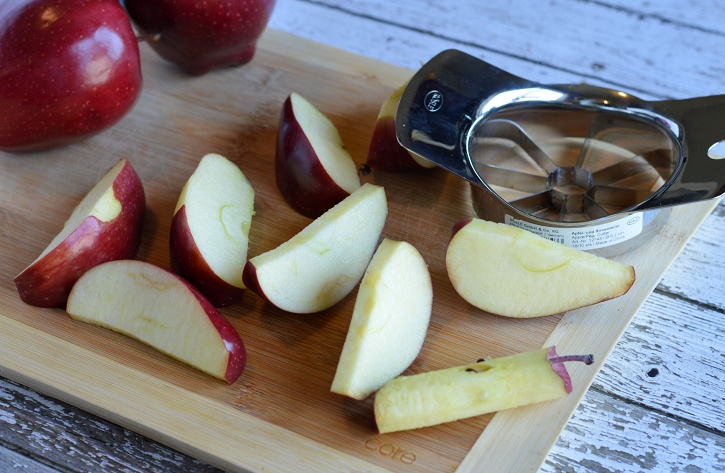 A handy dandy core and slice all in one tool like this one is perfect for making this treat.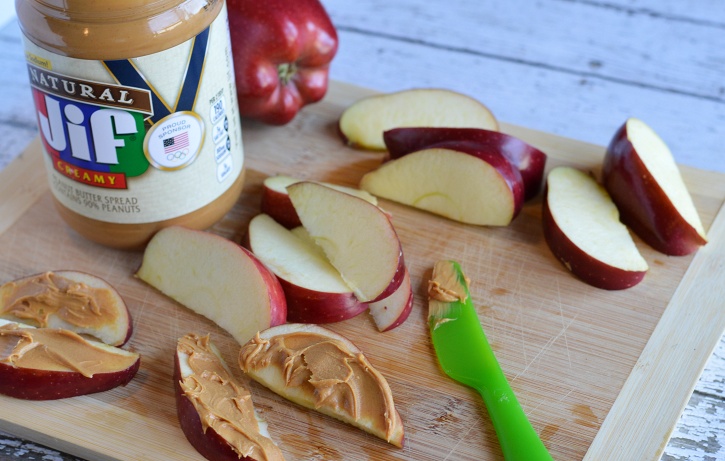 Once your apples are cored and sliced, spread peanut butter on one side of each slice.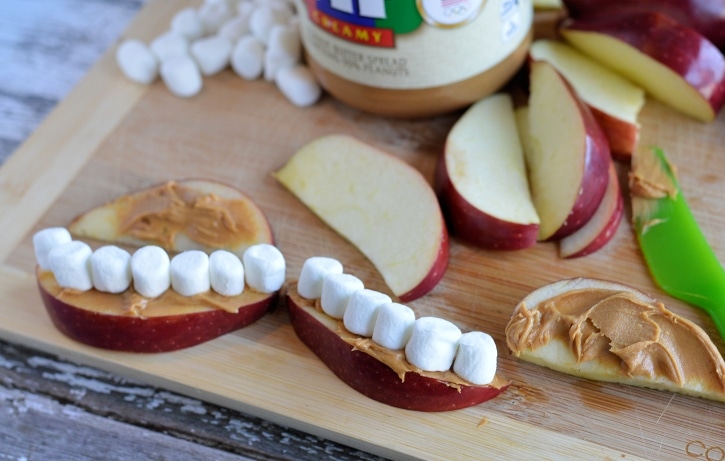 Arrange a line of mini-marshmallows on half of the slices.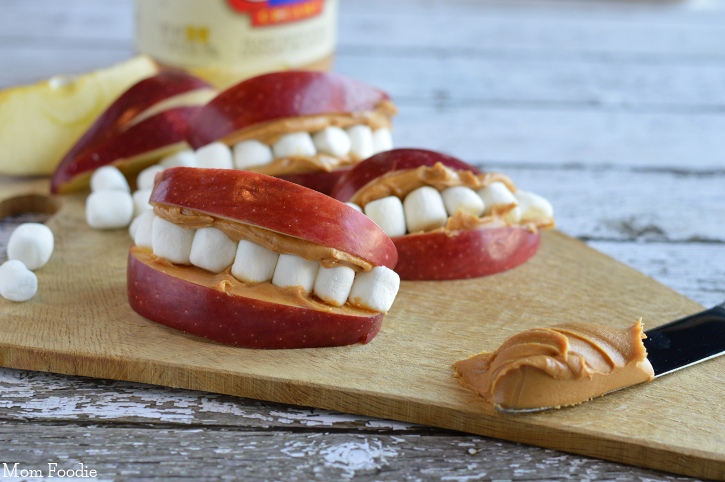 Then top off with another slice of peanut butter slathered apple to make your big toothed smiles
Apple Peanut Butter Teeth | Fun Easy Kid's Snack
Ingredients
1

apple

jar of peanut butter (you will use about 1/4 to a 1/2 cup for one apple-depending on amount you put

mini marshmallows
Instructions
First start by cutting the apple into slices. Then cut them into smaller slices.




Now you want to put about a teaspoon or two onto each slice.

Then put a row of mini marshmallows across one apple slice. Then sandwich them together. Press firmly until they stick and you have your teeth!