Years ago good service was something we simply expected.  Now in a world of automation, we cherish those moments when someone takes the extra effort to give us personal service and ensure we are pleased with our experience.  We eat up the attention and remember it fondly.  Excellent service stands out more than ever these days.
As part of a series, in conjunction with Bon Appetit called out "Out of the Kitchen", I was asked to share an experience I had in a restaurant where great service and personal attention was memorable or effected me in some way.  As someone who worked in restaurants for over 20 years, my mind swirled with snapshots of moments shared with co-workers.  I worked with some outstanding people over the years, in everything from family restaurants to fine dining, and even a sushi bar (talk about attention to detail).  To quell the chatter, I refocus on who I remembered waiting on me as a guest… and one person came to mind immediately.
Throughout my 20's, my friends and I would often go out for a late night breakfast, after we'd completed our own night's work and a little fun at a local nightclub.  On weekends, the place would be hopping and there was often a considerable wait.  Despite how hectic things were, and of course a few rowdy diners, there was a waiter named Chuck, that worked almost every night.  His service glowed.  He knew most of the regulars by name, and many of their dining preferences as well.  He made making his guests feel right at home and cared for, in the midst of all the hustle and bustle surrounding us, into a fine art form.
I eventually married, bought a house and got on with other such grown-up things, and didn't have time for late night breakfasts anymore.  A friend relayed the message that Chuck had passed unexpectedly about a year after I stopped going to the restaurant.  It has been many years since his passing, and he is still remembered fondly.
I thought making waffles would be a fitting remembrance.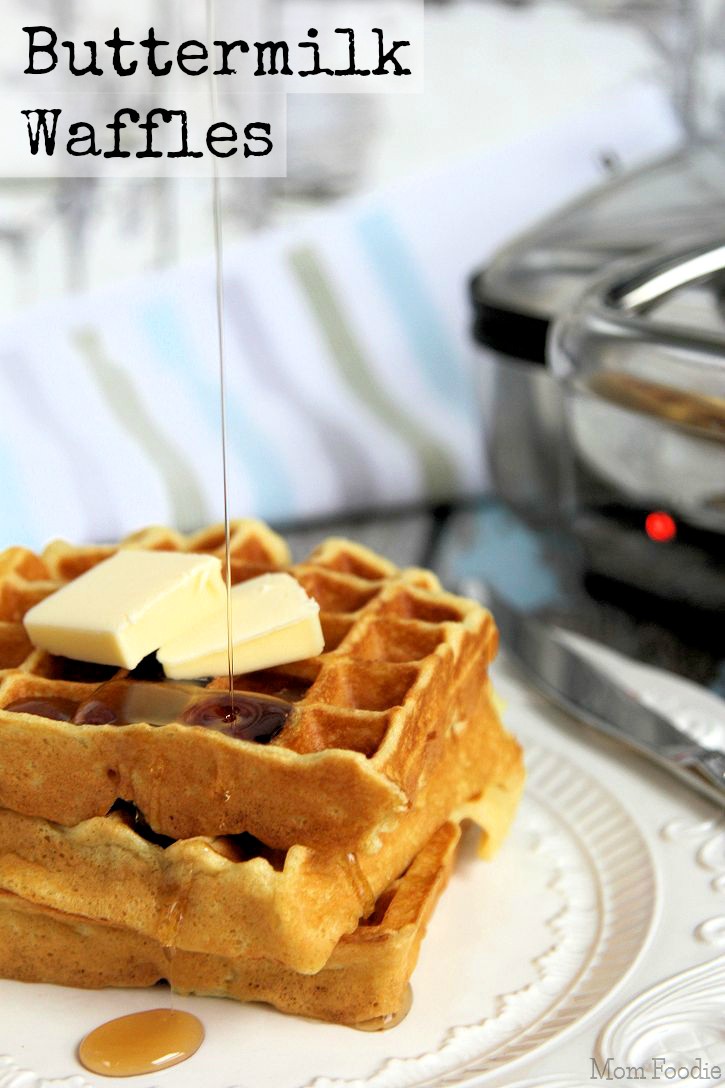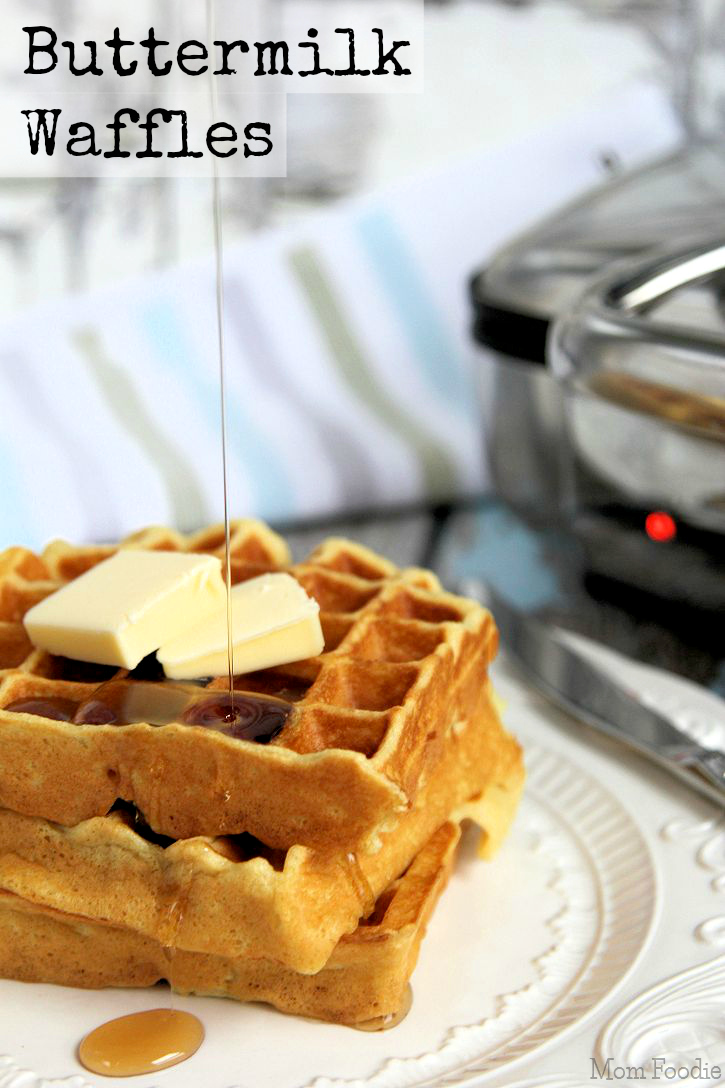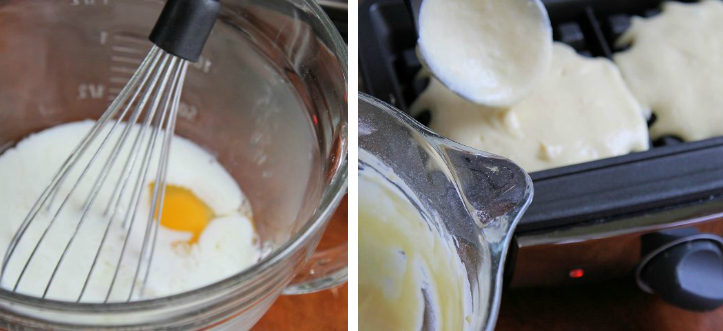 Looking for a different twist on waffles? Try my Cinnamon Oatmeal Waffles!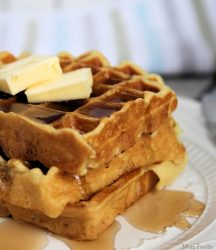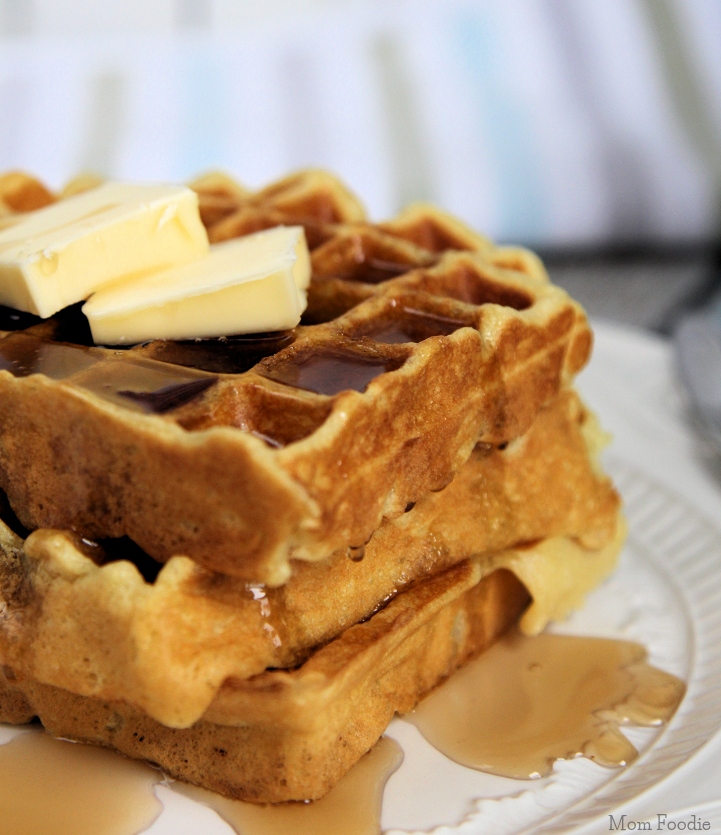 Buttermilk Waffles
Classic Belgian Buttermilk Waffles are perfect for breakfast anytime of day!
Ingredients
2

large eggs

1

cup

of buttermilk

1/2

tsp

vanilla extract

pinch

of salt

1/4

cup

sugar

1

tsp

baking powder

3/4

tsp

baking soda

6

tbs

butter

melted

1

cup

unbleached all-purpose flour

pure maple syrup or topping of choice
Instructions
Preheat the waffle maker.

Whisk together the eggs, buttermilk and vanilla.

Add the salt, sugar, baking powder and baking soda. Whisk well, the add the butter and whisk again.

Finally add the flour and whisk until batter is even.

Dollop the batter into your waffle maker, according to the amount recommended by manufacturer (my Belgian waffle maker takes about a 1/4 cup per waffle).

Cook until golden and starting the lightly crisp.

Serve with pure maple syrup and butter ot you choice of topping.
Nutrition Facts
Buttermilk Waffles
Amount Per Serving
Calories 257
Calories from Fat 126
% Daily Value*
Fat 14g22%
Cholesterol 89mg30%
Sodium 322mg14%
Potassium 180mg5%
Carbohydrates 26g9%
Protein 5g10%
Vitamin A 500IU10%
Calcium 97mg10%
Iron 1.3mg7%
* Percent Daily Values are based on a 2000 calorie diet.
Want to meet purveyors who are making a difference with their customers? Check out BonAppetit.com's "Out of the Kitchen", an ongoing exploration of the relationships that build and sustain the food industry. See how hyper-local food markets operate and how their focus on quality and service keep customers coming back for more.