Try these unique waffle recipes and kick your breakfast up a notch!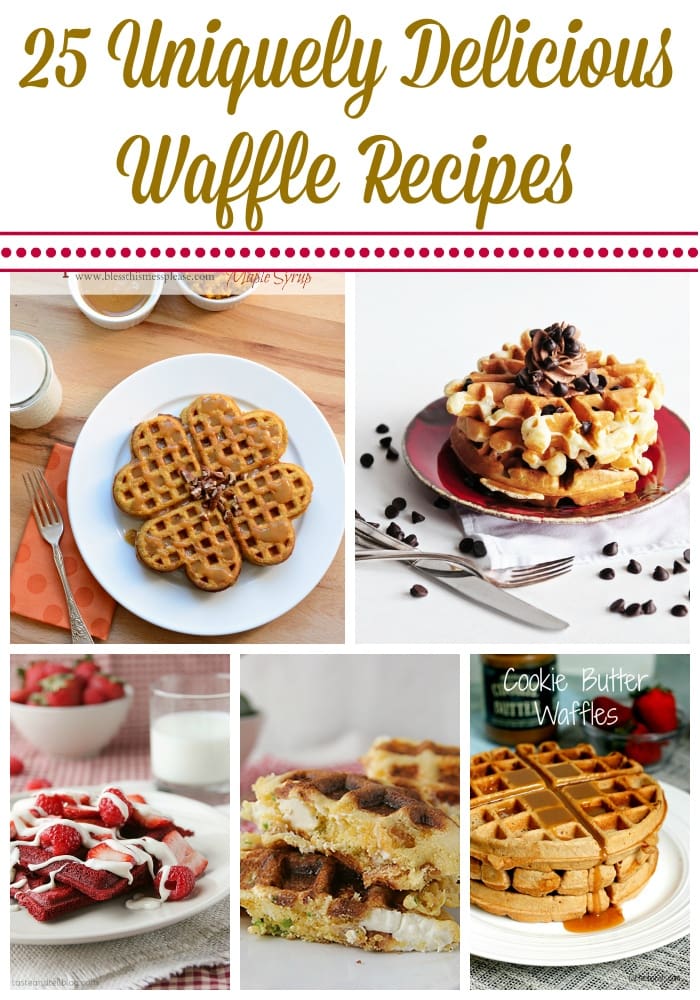 Breakfast is the most important meal of the day, right? So why not spice it up a little instead of eating the same old thing day after day? Waffles are a staple in most households but traditional waffles can get pretty boring. Check out this delicious list of 25 unique waffle recipes.  It has basically every kind of waffle you can imagine!
Unique Waffle Recipes
Enjoy!
Linking and image permissions secured.