Candy Cane Marshmallows are easy to make, and perfect to hang off a hot cocoa cup, ready to dip and swirl (of course they are also nice on their own).  They are wonderful for entertaining .  Of course, these easy homemade Candy Cane Marshmallows would also make a festive homemade edible holiday gift, that even the cooking challenged can manage.  Simply place a few in a bag and tie off with festive ribbon.  Make a gift basket out of it, by adding a jar of homemade cocoa mix, or some store bought pouches in a cute holiday mug.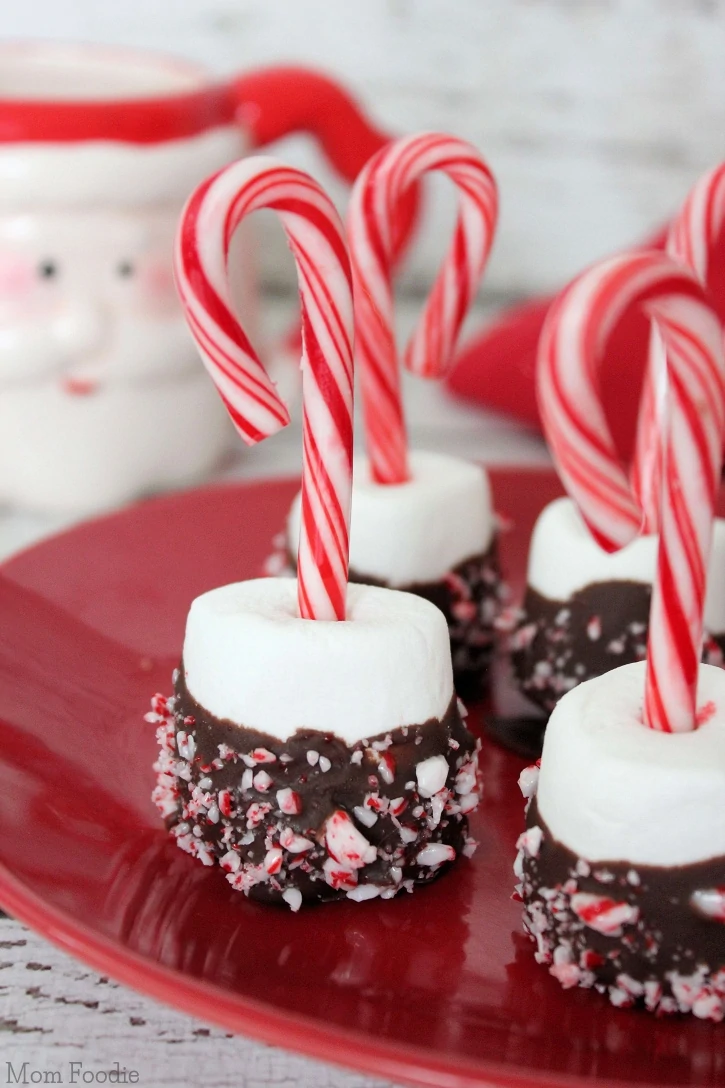 How to Make Candy Cane Marshmallows
All you will need to make these Candy Cane Marshmallows is candy canes, marshmallows and chocolate melts.
Here is a quick visual walk through of the process of making these holiday marshmallows.  Full instructions below.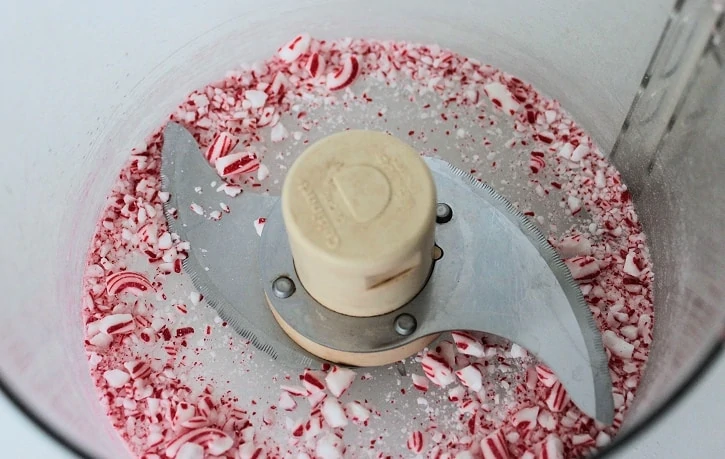 Crush some of the candy canes on a food processor.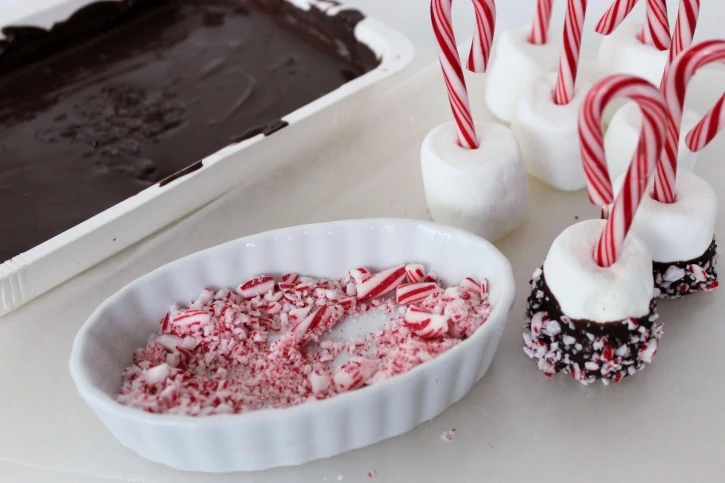 Melt the chocolate.  Poke a candy cane in each marshmallow, then dip first in the melted chocolate, then in the crushed candy cane.  Cool completely before serving or packaging.
Serve these along with some hot chocolate and Hot Cocoa Dip or my Hot Cocoa Cake Recipe and you will have yourself quite the themed treat!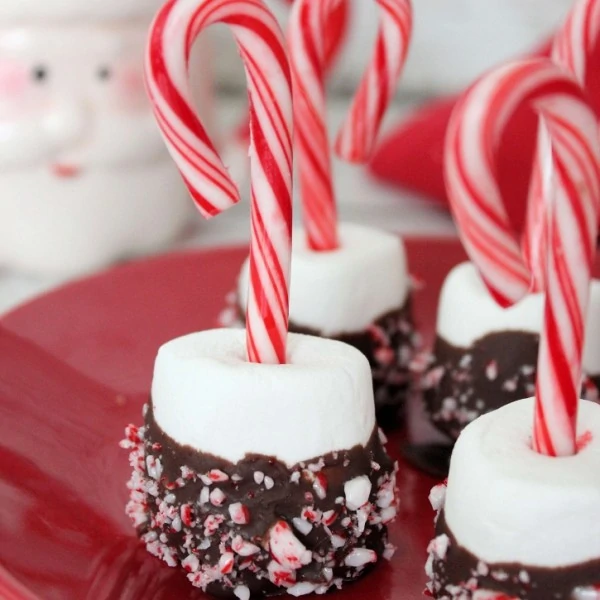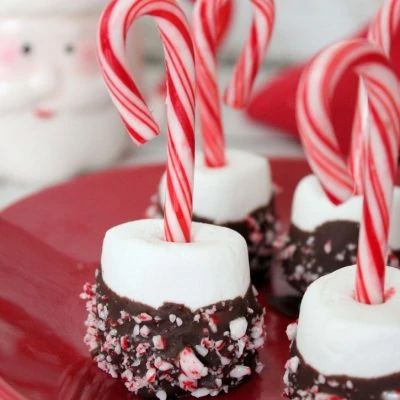 Ingredients
24

small Candy Canes

unwrapped

12

Marshmallows

1

cup

Chocolate Dipping Chips/Melts
Instructions
Cover a cookie sheet or tray with wax paper.

Crush half of the candy canes in food processor, until they are small bits.

Insert a candy cane in each marshmallow as shown and freeze these for 15 minutes.

Melt chocolate in microwave for 30 seconds, stir and repeat in 15 sec intervals until smooth.

Dip each marshmallow half way in chocolate and immediately sprinkle with the crushed candy canes.

Place on the waxed paper, flat side down, as shown.

Place in a cool spot to set.