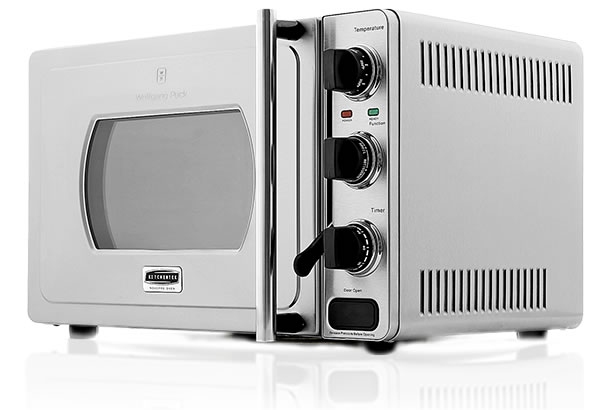 Article contains compensated links.
Wolfgang Puck has teamed up with the quality appliance makers at NovoPro to utilize old technology in a new way. Do you remember grandma's pressure cooker?  Cooking with pressure, makes food cook faster yet it remains tender, hence the resurgence in interest in pressure cookers during recent years.  In the new Wolfgang Puck pressure cooker oven, this old school technology is applied to the baking process.  Smart idea in my book, and I've been a bit of a fan of Wolfgang for many years, so I very much looked forward to trying out his new pressure oven when the opportunity arose, courtesy of the company.
Wolfgang Puck Pressure Oven Review
What Does It Do?
The Wolfgang Puck Pressure Oven
from NovoPro bakes both with pressure and without.  It comes with a rotisserie, and also has the capability to broil.  It is a fully functional counter top oven, with the added option of cooking with pressure to speed cook times.  Pressure also helps infuse flavor and lock in moisture, especially in meats.
Quality of Build on Pressure Cooker Oven
I was not to be disappointed.  My first reaction upon unboxing this baby was "This think is built like a [insert expletive] tank!".  NovoPro does not mess around.  The unit would be perfectly at home in a kitchen featuring commercial style appliances.  It is nearly all stainless steel.
How Big is the Wolfgang Puck Pressure Oven?
The oven is counter top style, and about the size of a microwave (though it does seem to have a little more capacity than my microwave). Actual dimensions are 19-⅞"L x 15-⅞"W x 12-⅜"H.
...and now the big question? Do Pressure Ovens Really Work?
Yes.  I found all the features work as advertised.  While this oven has all the capabilities of a standard oven with rotisserie, the unique  pressurization feature is an amazing addition.  Where I found this oven really stood out was in the combination of rotisserie and pressure.  A 3 lb Pork Loin with a simple thyme rub, was ready in just a ½ hour and the flavor was amazing.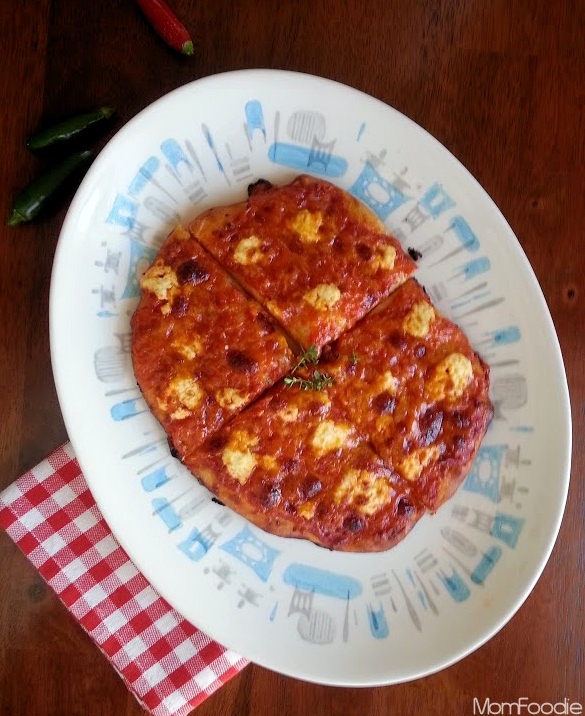 I struggled a little more with baking under pressure.  A small pizza cooks in 15 minutes.  The resulting crust is tender, rather than crisp at the bottom (of course I could have quickly crisped it on the rack).   My personal preference in pizza is an extra crispy crust, but there are many baked dessert items that a crispy bottom is to be avoided, such as cookies and sweet rolls.  The pressure function on the Wolfgang Puck oven is perfect for these.
Baking and roasting with pressure takes a little getting used to, but it is a feature well worth having.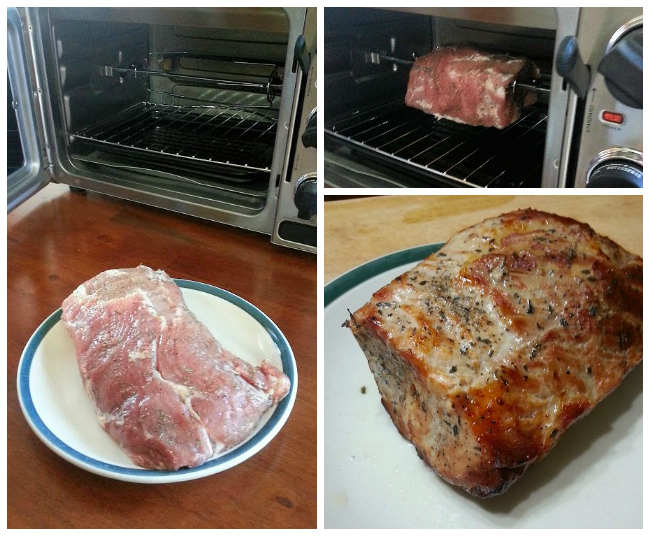 As I mentioned earlier a 3lb. pork loin took just 30 minutes on the rotisserie with pressure. Here is the recipe for the simple thyme rub I used on it.
Wolfgang Puck Pressure Oven Price Comparison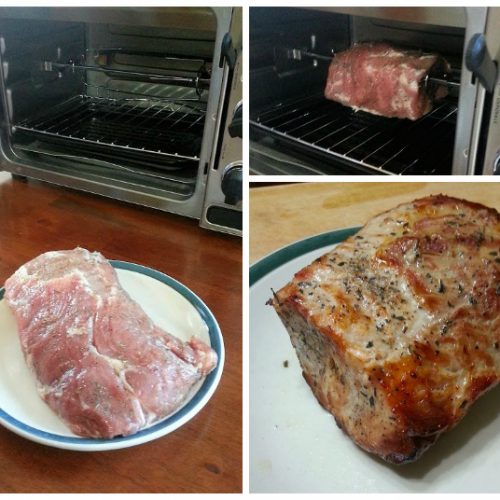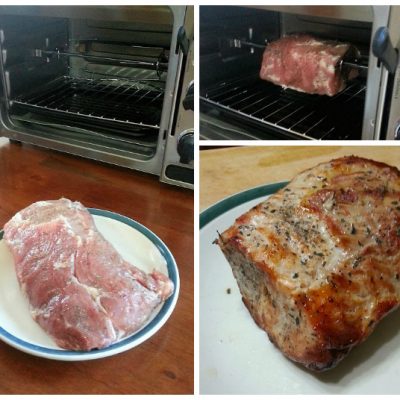 Ingredients
½

teaspoon

dry Thyme

I used lemon thyme

⅛

teaspoon

white pepper

¼

teaspoon

fresh ground black pepper

½

teaspoon

Kosher salt

2

tsp.

dark brown sugar
Instructions
Mix ingredients, then rub on meat as evenly as you can.

Let rest ½ hour before roasting.
 The Wolfgang Puck Pressure Oven
would be an excellent addition to any kitchen in preparation for the holidays.  It would also make a wonderful gift for the obsessed foodie in your life.