I enjoy using lemon balm in my cooking.  It is a very easy to grow herb and goes well in many recipes.  Here it is teamed with marjoram to flavor a pork tenderloin.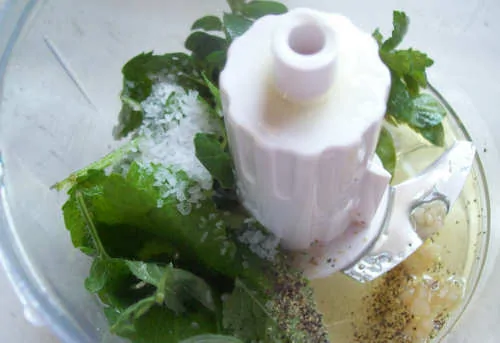 1. Put in mini food processor: a handful of fresh lemon balm, a few sprigs of fresh marjoram (about ½ as much as the lemon balm), about 2 tbs. olive oil, ½ teaspoon of minced garlic, large pinch of Kosher salt & small pinch of black pepper.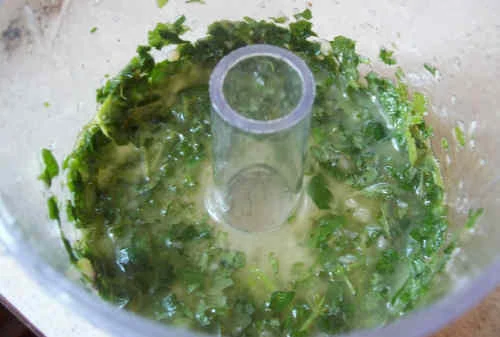 2. Pulse the mixure until herbs are well chopped.  Pull out any large stems.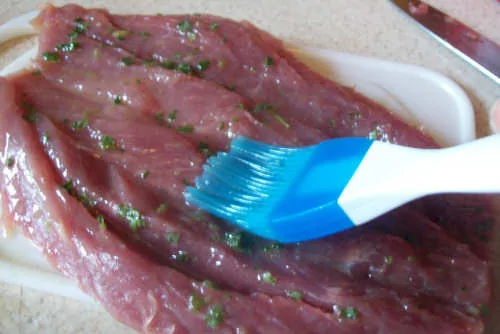 3. The pork tenderloin needs to be sliced in a rotating fashion, to create a fillet.  (Start by slicing lengthwise & just turn the meat to create a uniform flatness.)  Baste inside with herb mixture.  Avoid getting larger pieces of herbs in this side.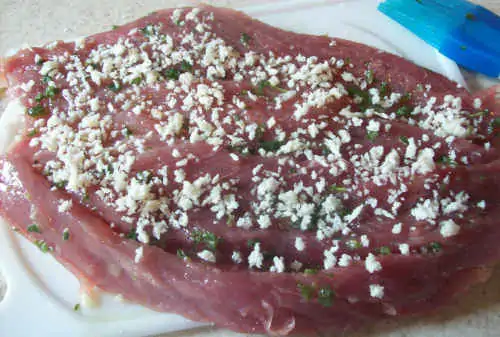 4. Sprinkle a small quantity of Panko bread crumbs on top, after basting.
5. Roll the pork back up, and tied together.  Baste outside with herb mixture. Please ignore my awful job tying this off.  It did the trick though 😉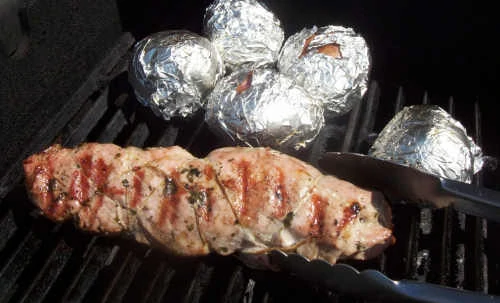 6. Grill over low-med heat, to internal temp of about 165-170 degrees.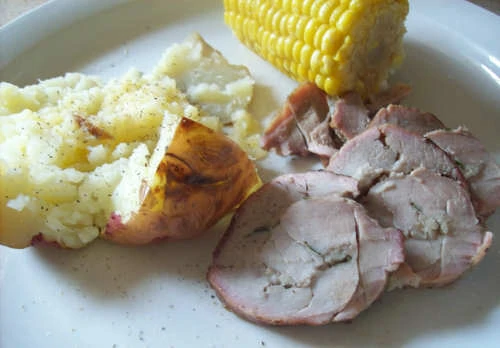 7. Slice and serve with simple side dishes.