Since we love our kitties and I was in a crafty mood, I recently decided to make some DIY cat toys for our furry friends. I am not making the kitties wait until the holiday to get their gifts, but with Christmas coming up I did like the idea that at least some of the cat toys strewn around my parlor would be festive. I ended out creating a simple Jingle Bells design for the homemade cat toys.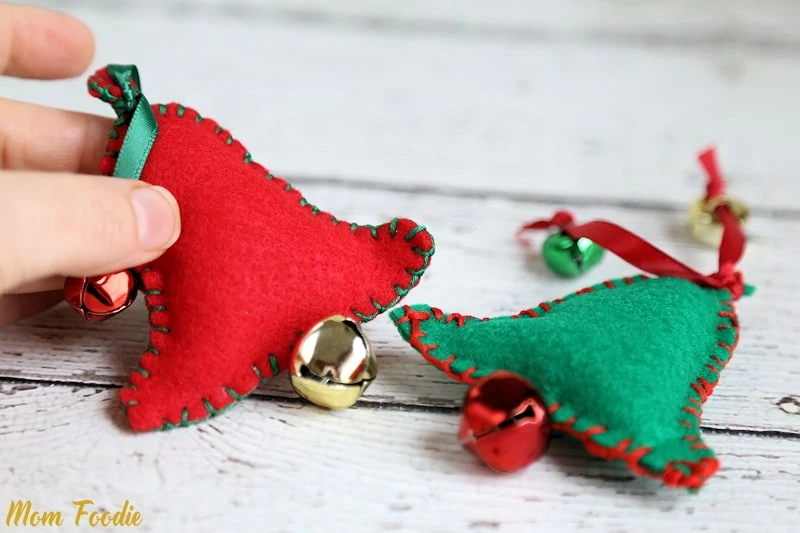 DIY Cat Toys: Making
The Jingle Bells DIY cat toys are nice and noisy from the bells and stuffed with catnip infused cotton balls. Despite me buying out half the crafts store picking up felt for this little project, I wanted the toys to be easy and inexpensive to make and not require someone to have a big craft stash.  No special craft skills are needed for these made with love cat toys.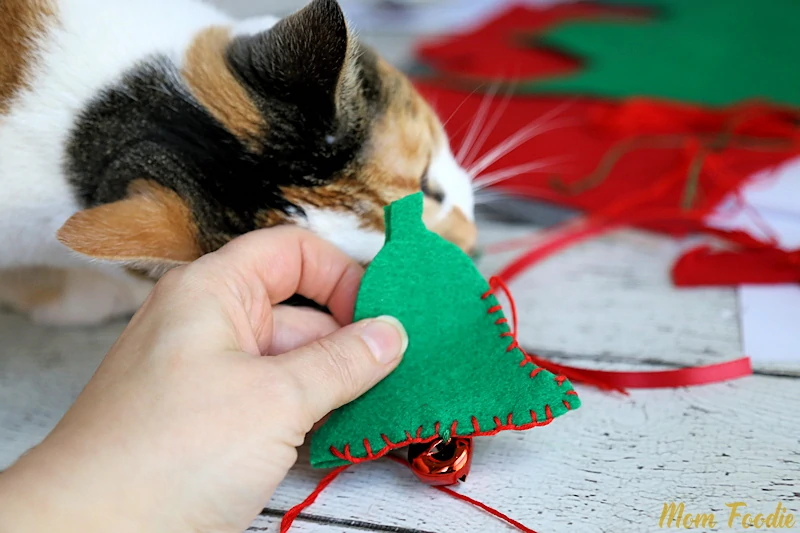 The only difficulty I had making these simple DIY cat toys was trying to sew them while Frisky kept nuzzling me. Yes, I love you too... now go play...lol.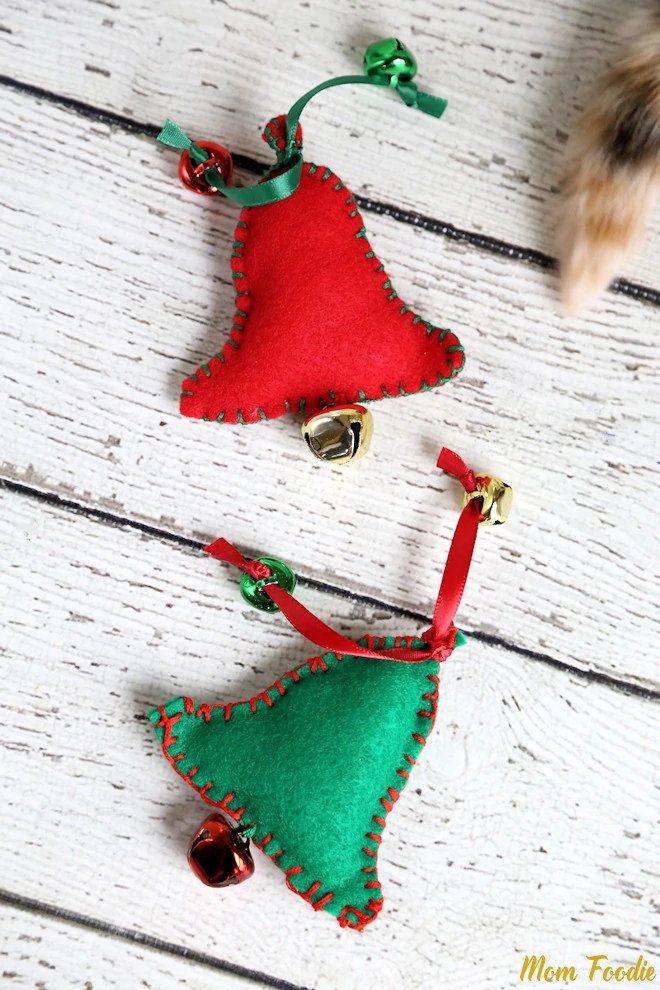 DIY Cat Toys: Christmas Jingle Bells
Show your cats how much you love them, with these easy to make DIY cat toys. Supplies:
1-2 pieces of felt
embroidery floss
cotton balls (or stuffing)
1 large and 2 small jingle bells for each toy
narrow fabric ribbon
catnip
Tools:
tapestry/embroidery needle
scissors
printer and paper to make copy of pattern
Directions:
Print a copy of the Free Pattern  >> Jingle Bells Cat Toy Pattern
Cut two bells for each toy.
Use a simple blanket stitch to sew up sides of the toy, leaving a space a couple of inches wide to stuff the toy.
Sew large bell on bottom, insert some catnip in a few of the cotton balls and stuff the toy, then stitch the rest to close.
Tie ribbon on top of bell, slide on small jingle bells and knot the ends so they don't come off.
Gift to your beloved cats.