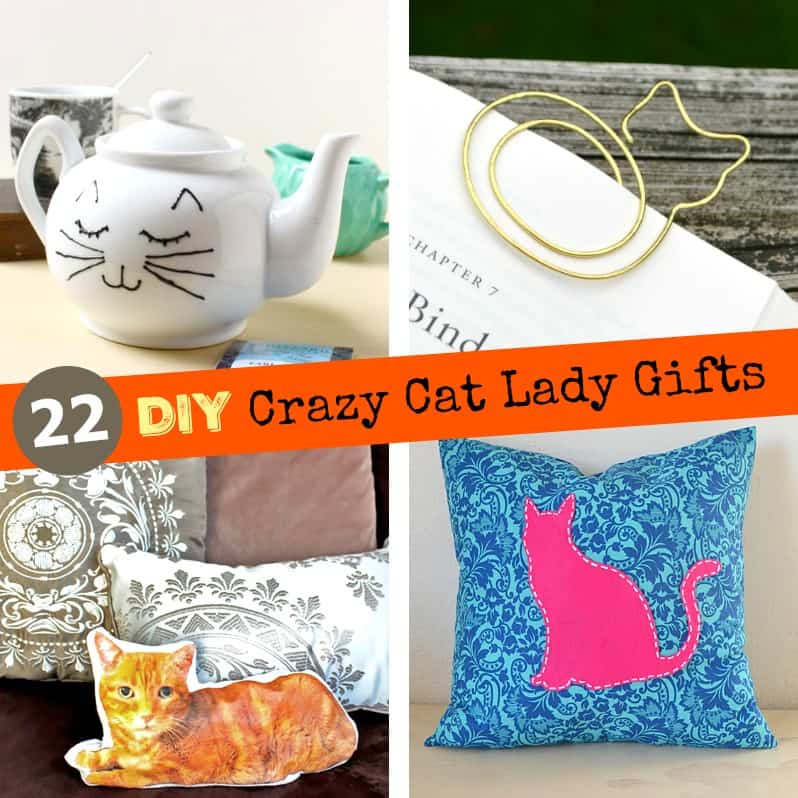 Today I have a collection of DIY Crazy Cat Lady Gifts for you to make. These homemade gifts for cat lovers are sure to make a cat obsessed woman in your life purr-fectly happy. Don't we all have a few crazy cat ladies we can't help but adore?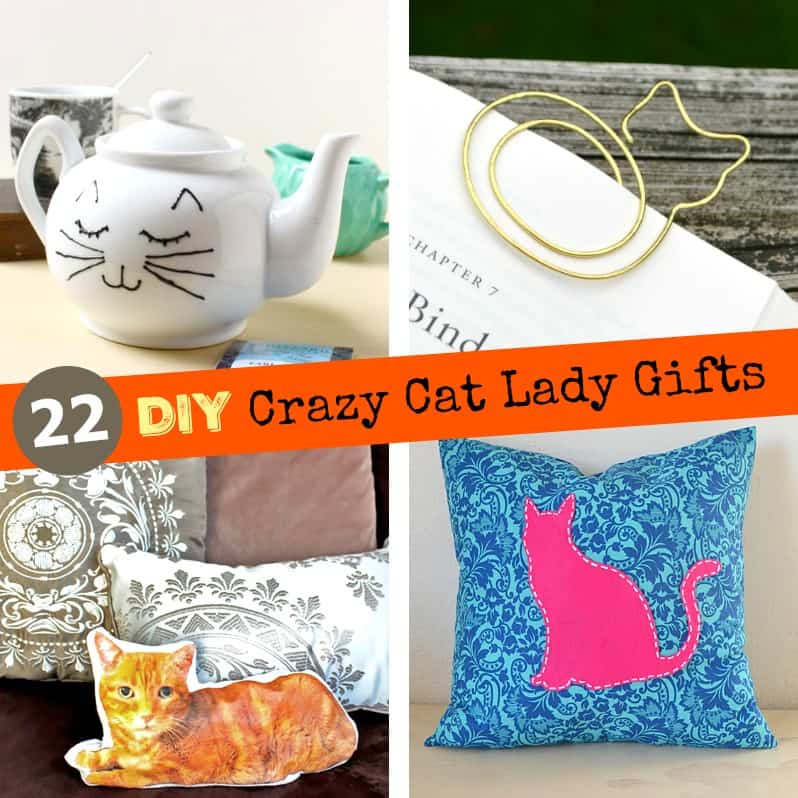 Of course, most of these DIY crazy cat lady gifts are geared toward women, but there are a few that male cat lovers would enjoy as well. While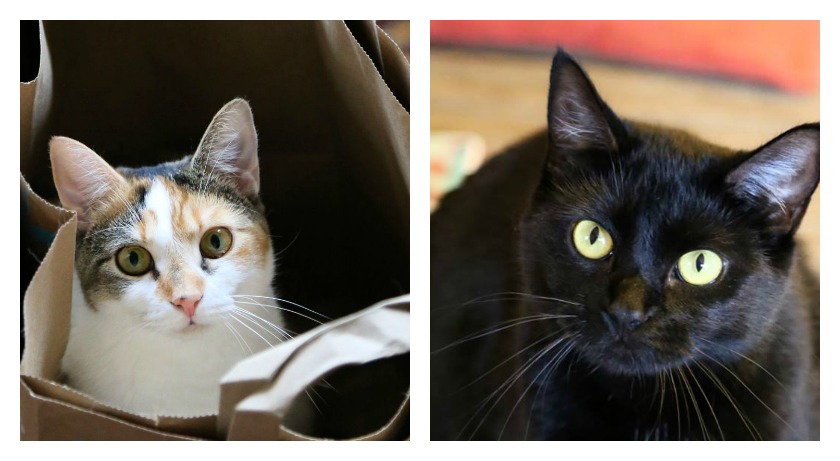 I wouldn't consider myself an actual "crazy cat lady", I have become quite fond of our two rescue kitties.  The calico is playful, always under foot and an excellent mouser.  Our black cat is more mellow. Her sweet demeanor helped my autistic daughter transition smoothly into being a cat owner.  I'd always had dogs during my adult life, but these two have been excellent feline ambassadors for their species ;D
DIY Crazy Cat Lady Gifts
All the gifts were chosen for actual usefulness or at least displayability.  If we are going to go through the effort of making a homemade gift, it should result in a quality item.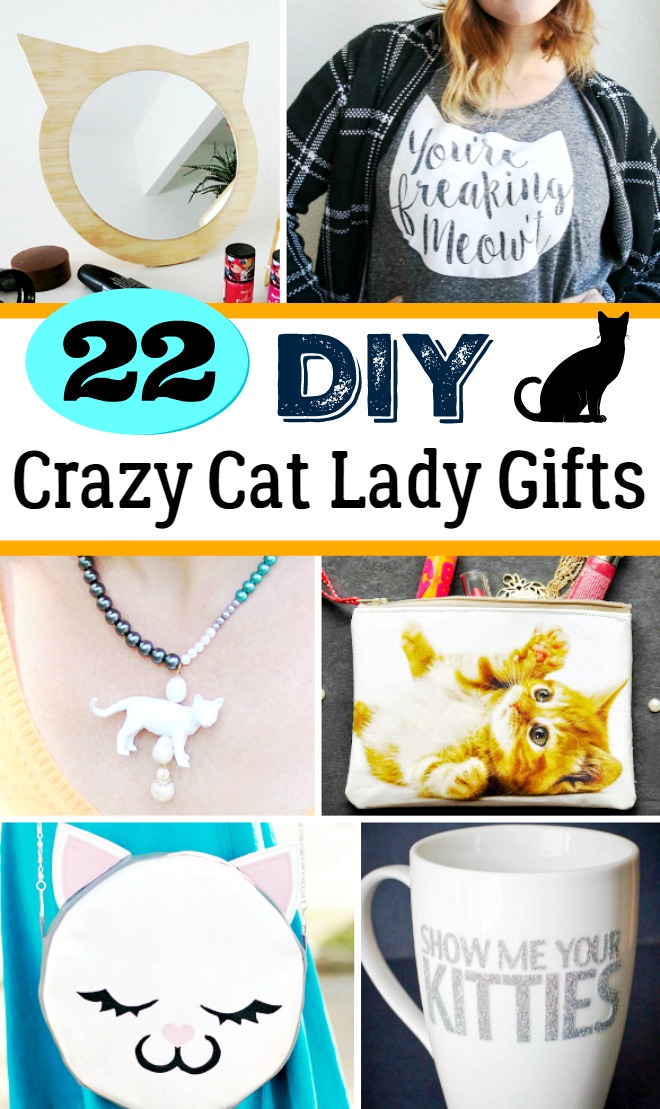 Homemade Gifts for Cat Lovers
Just click each link to take you right to the original craft project.
Persia Lou – "You're Freaking Meowt" Tee
Sweet C's Designs – Glitter "Show Me Your Kitties" Mug
A Beautiful Mess – DIY Clay Kitty Coasters
Minted Strawberry – DIY Crazy Cat Lady Shirt
Dream a Little Bigger – Cat Mirror
Dream a Little Bigger – Crafty Cat Lady Shirt
A Beautiful Mess – DIY Leather Cat Purse
Gina-Michele – DIY Anthropologie Animalia Pearl Necklace
One Artsy Mama – Wire Cat Bookmark
Pops De Milk – Crochet Cat Drink Cosy
We Can Make Anything – Cats, Coffee, Cardigans Cross Stitch
Adorablest – Black Cat Head Necklace
Super Super HQ – DIY Embroidered Cat Doorstop
Sew Scatterbrained – "My Cat is an A-Hole" Embroidery
Blitsy Crafts – DIY Clay Cat Pot
Adventures-In-Making – DIY Aromatherapy Cat Nap Eye Pillows
I Love to Create Blog – Cat and the Canary No Sew Applique Pillows
Joy's Life – Watercolor Pet Art
In Habitat – DIY Pillow of Your Pet
Make and Fable – DIY Cat Teapot
So Purrfect – DIY Cat Toe Shoes