What could be more fun than Easter Egg Bath Bombs! It's an easy Easter craft to do and I'm sharing the recipe below. These cute Easter bath bombs would be a festive touch to your bathroom around the holiday and would even make for a fun filled indoor egg hunt.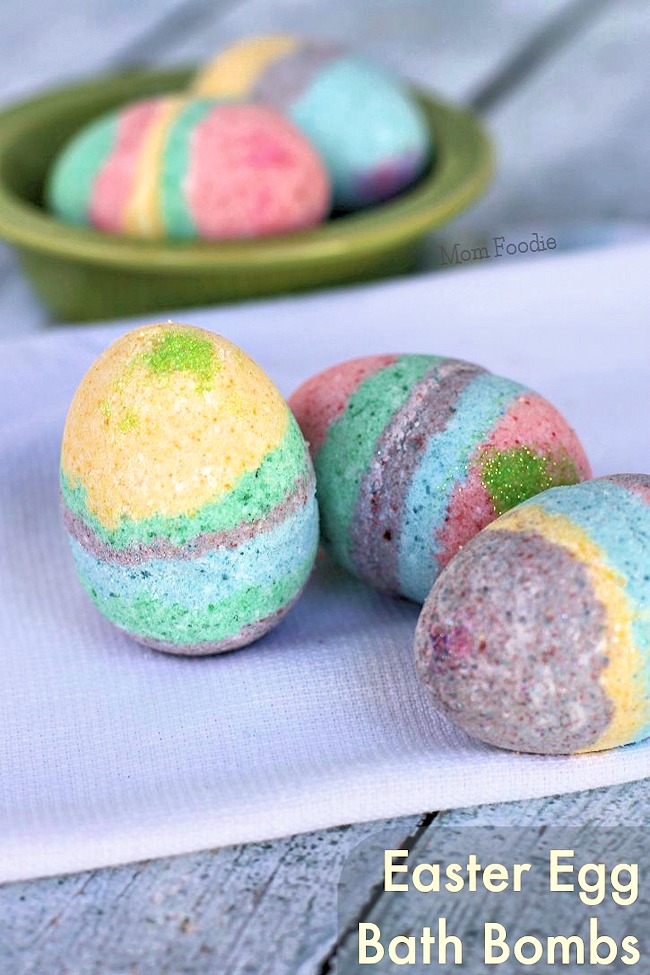 Easter Egg Bath Bombs
Making some pretty Easter Egg Bath Bombs is easier than you might think.  Standard plastic fillable Easter eggs
that can be found at dollar stores are used as molds, and any ingredients you don't already have on hand can be picked up at natural food stores such as Whole Foods or online.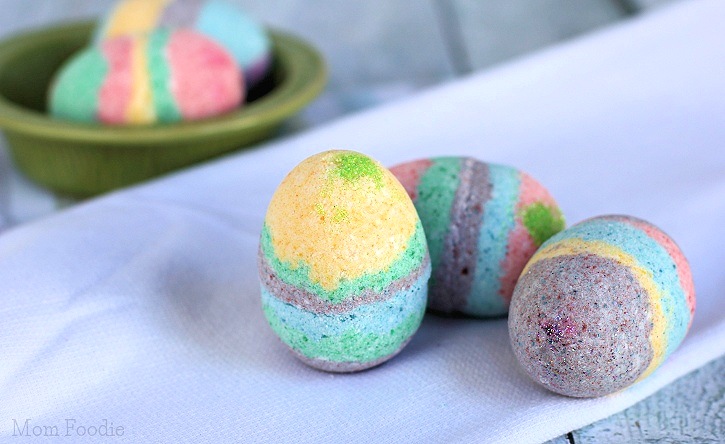 These Easter bath bombs make a great gift or nice bath decoration for the spring/Easter season, that is usable.

How to Make Easter Egg Bath Bombs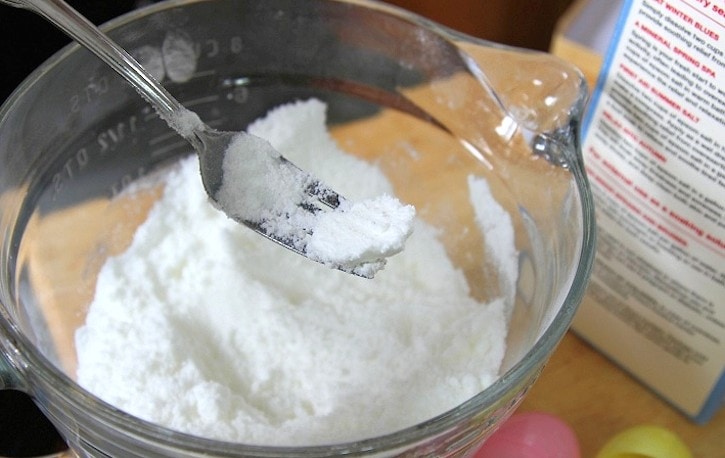 Dry ingredients and most of the wet ingredients are mixed in one batch.  Texture will be drier than pie dough, but mixture pressed against side of bowl with fork will form a clump.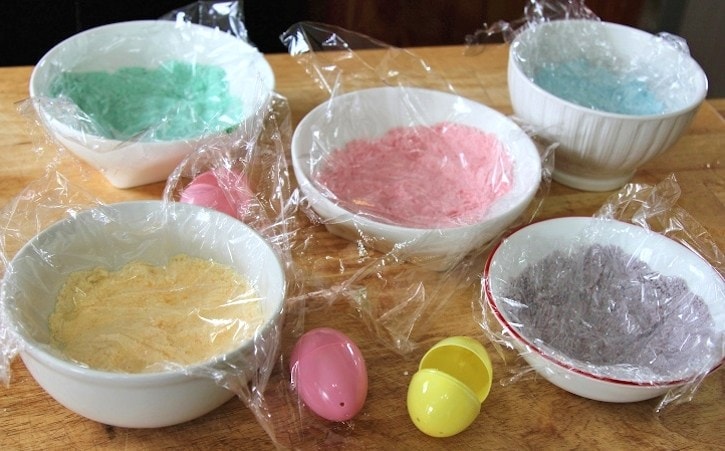 Mixture is divided and color is added.  Care must be used to keep the mixture covered with plastic wrap as it dries out quickly.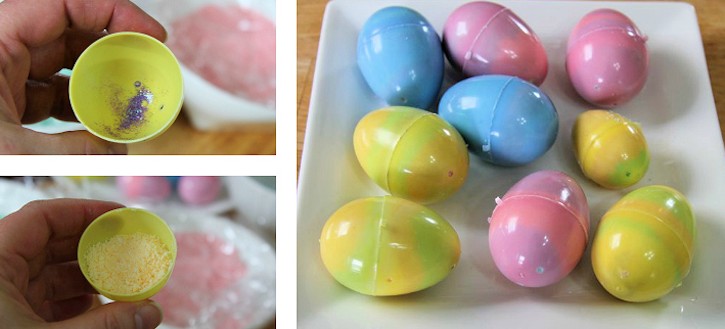 Add glitter if you wish, and layer the colored mixes.  Press into each egg half, but do so gently or the egg may stick in the half, and split when unmolding.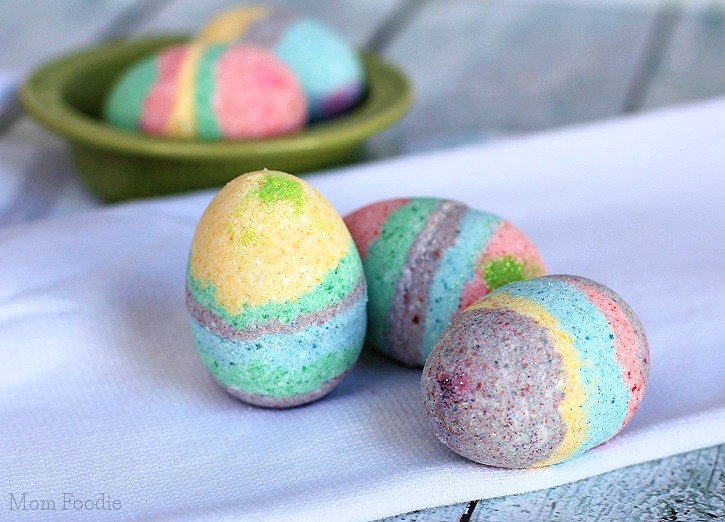 After about an hour unmold and set out to dry further.


More Fun Easter Bath Bombs!