Leprechaun Bait can lead to an exciting St. Patrick's Day for kids. This free printable makes it super easy!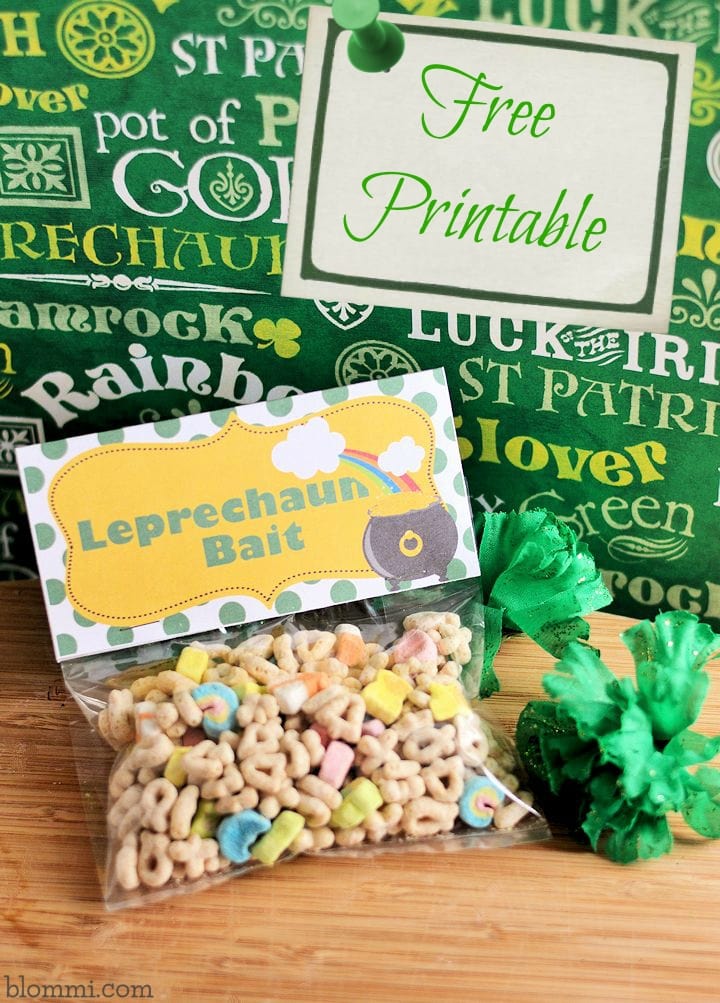 Do your kids want to catch a Leprechaun?  Well, as any savvy Leprechaun hunter knows, it is essential to have great Leprechaun Bait, if you want to catch one of these mischievous Irish elves.  The best Leprechaun Bait by far is of course Lucky Charms.  The little devils, just can't get enough of the stuff, and for some reason have a hard time getting into the boxes.



The kids will love this super simple St. Patrick's Day craft . It's perfect to handout to classrooms or even in the office.  The recipient can either snack on the cereal, or use it for bait in a Leprechaun hunt.  If you put it out on St. Patrick's Day Eve, make sure there is a little green food coloring in the toilet, cereal crumbs where it was left & perhaps a few coins or tiny footprints left behind.
Leprechaun Bait
Just pop a couple handfuls of Lucky Charms into plastic baggies and seal.
Print out this Leprechaun Bait PDF
Cut the labels, fold them over baggy & staple.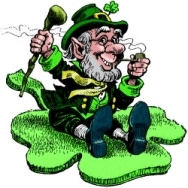 More St. Patrick's Day Fun!
St. Patrick's Day Cupcake Collection & Free Printable Topper
20 Irish Cream Dessert Recipes for St. Patrick's Day
Leprechaun Balls: A St. Patrick's Day Dessert for Grown-Ups
St. Patrick's Day Popcorn Recipe: Leprechaun Popcorn